Your days are numbered as Romania-based designer Oasim Karmieh of KARMIEH Industries bring out Conan sculptures resin kits as well as 2 fully painted versions. Please don't compare our sexy bodys with Conan the barbarian, you know we have bigger guns…. and gut,HA.
*2 PAINTED COPIES AVAILABLE*
I am currently offering only 2  Barbaric Conan sculptures, each sculpture is hand-painted and hand painted with a different type of materials from leather handles on the weapons to gold leaf on the lion real chains were used on the arms and clothing and finally the base has realistic mud and grass to give it an epic feel.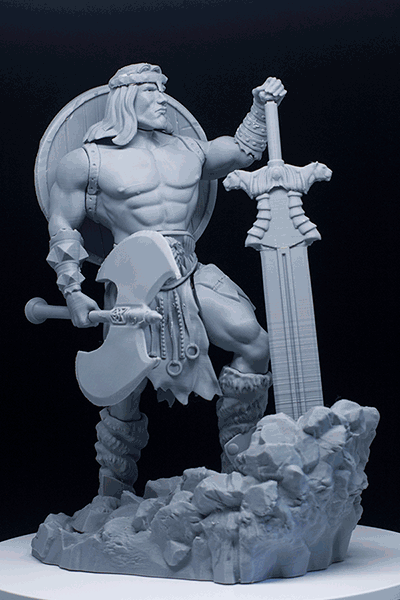 For painted version make sure you select the Fully painted variant from the drop down options.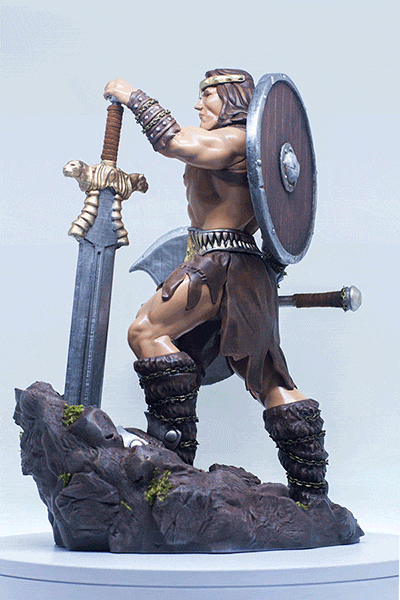 [slider source="media: 80989,80990″ limit="46″ width="500″ height="740″ title="no"]
10 Inch Tall
ABS, Metal, Resin, Grass, cloth, magnets
Removable Axe
Removable Crown
Removable Shield magnetic
Removable necklace
Removable base
removable sword
Barbaric unpainted blank version
This is a limited run "blank" figure of 10 copies total, ships worldwide. Available as an unpainted ABS and resin "blank"; full-color images are for example only.
[slider source="media: 80987,80985,80984,80986″ limit="46″ width="500″ height="740″ title="no"]
10 Inch Tall
ABS and Resin kit
18 pieces to assemble
Designed and Sculpted by Oasim Karmieh
Each copy will be signed and numbered. Pre-order will open until the 15th of August or until sold out at 
https://www.karmieh.com/
 Orders will ship end of September 2017
Still, time to own ADULTHOOD! Why not right.
http://www.oasim.com/ http://www.pixelophy.com/ Twitter and Instagram.