I know I've said it before, but I'm a big fan of the work of Amanda Louise Spayd. While I've only collected her fabric Dust Bunnies so far, Amanda seems to be working on a lot of awesome projects.
It started a little while ago with a mysterious antique-ified picture of a Pipsqueak.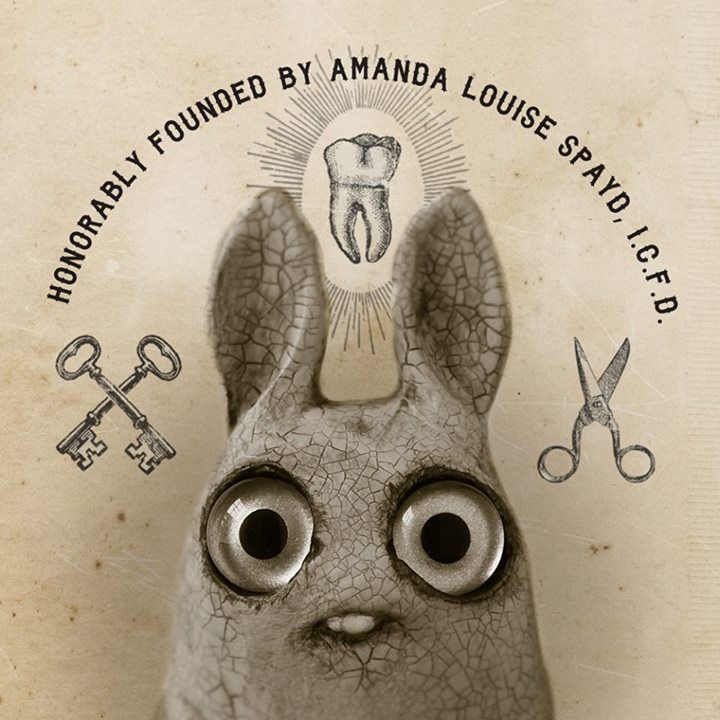 Which turned out to be a teaser for Dust Bunnies Secret Society membership ribbons. How cool is that?!
"Silver foil stamping on a black fabric rosette."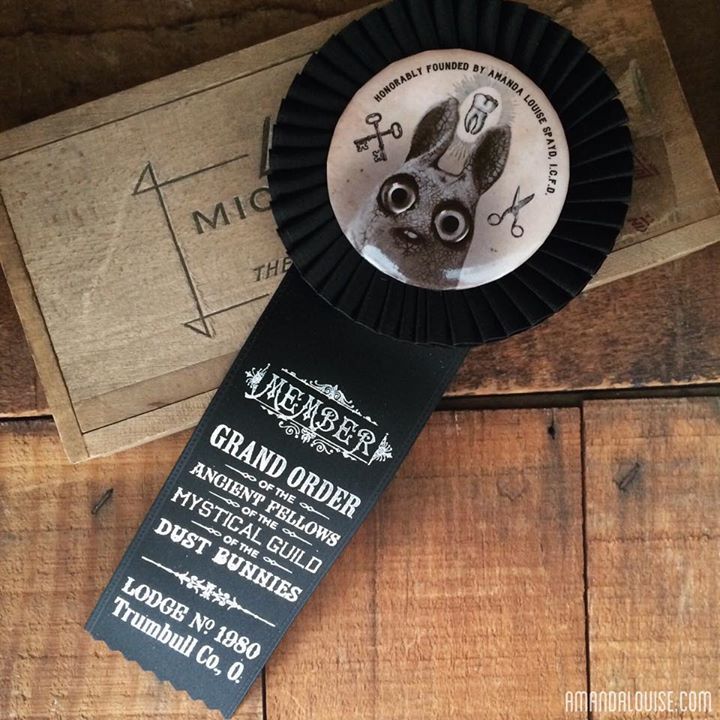 But the teasers didn't end here.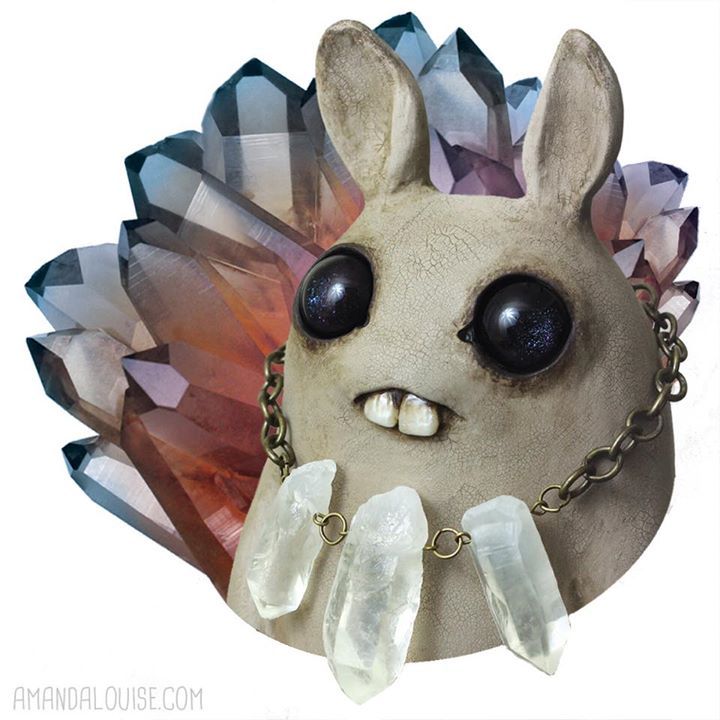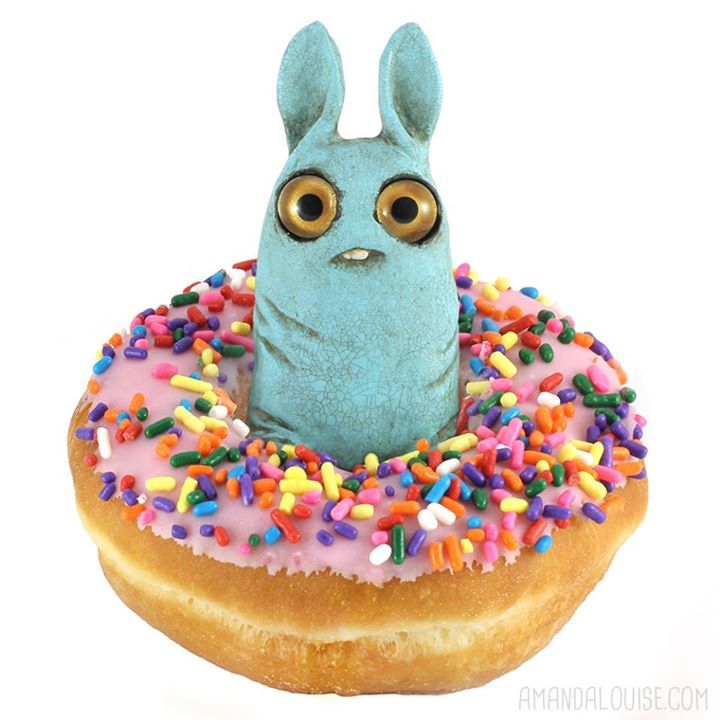 There are going to be stickers! STICKERS! Need I say more? I love stickers. Especially when they're 4 inches tall, full colour photos on vinyl stickers (though the quality might be too good, I really want a donut now haha). While I like all of them, the purple witch sticker is my favourite. Just look at that face!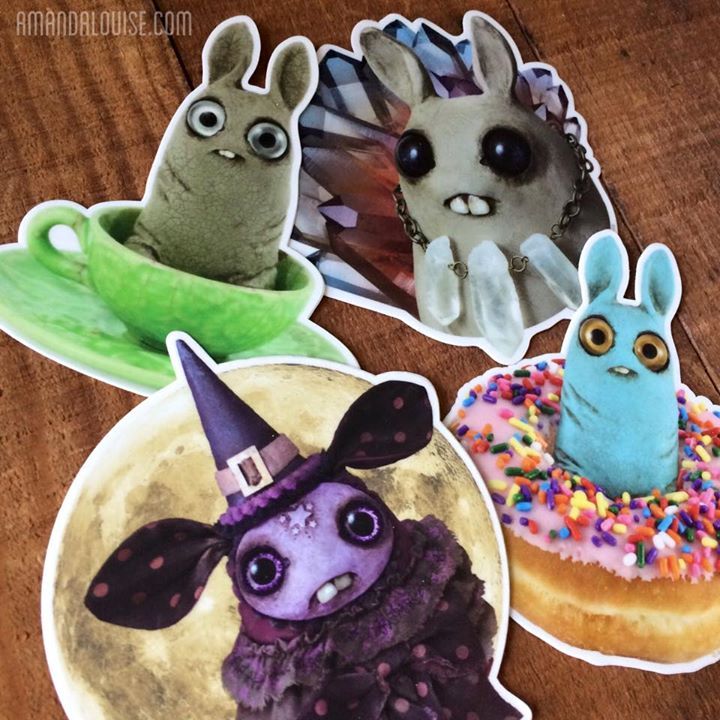 And last but not least this picture showed up: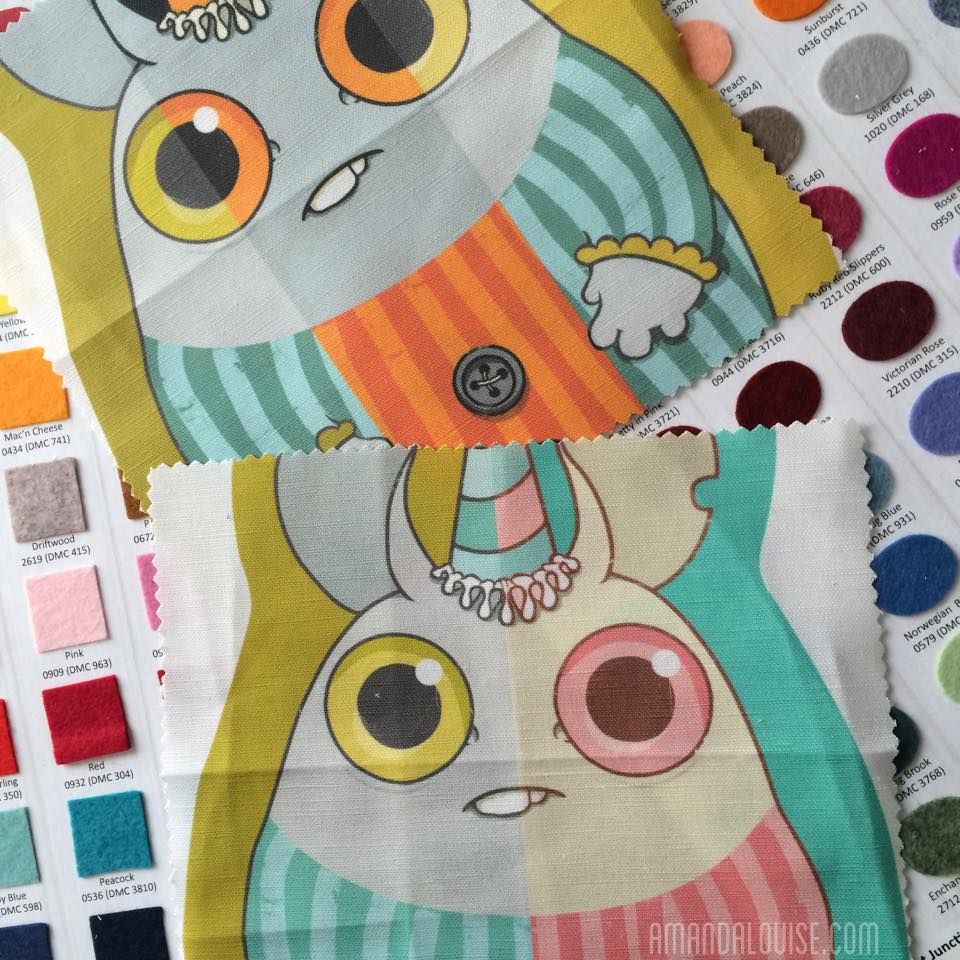 I'm not quite sure what this project will turn into, but it involves felt swatches and looking over colour samples so I'm excited! Hopefully Amanda will be able to share more (release) information soon.
PS. If you like stop motion, The Maker is a fantastic stop motion featuring two of Amanda's Dust Bunnies. Recently I FINALLY bought the 1080p version and it's totally worth it. You can buy your own version right here.