Our dear friends TADO, are about to have a exhibition in Sheffield. Not just any normal exhibition, it's a fantastical parade of whimsical creatures from the deepest depths and tightest crannies of Mike and Katie's (TADO) imaginations. The gang features some of their most well known and loved characters, alongside some fresh new faces. The show includes over 40 original 3D wooden pieces. TADO who's been based in based in Sheffield for the past 12 years. The pint-sized creative powerhouse that is TADO have produced an endless list of darkly adorable characters, artwork and projects that have terrorised and delighted individuals and clients of all ages worldwide.
The exhibition is one of the highlights of TADO and why we are fans of them and their work. Always looking to give back to the community and putting smiles on peoples faces, toys or their colourful and cheery illustrations.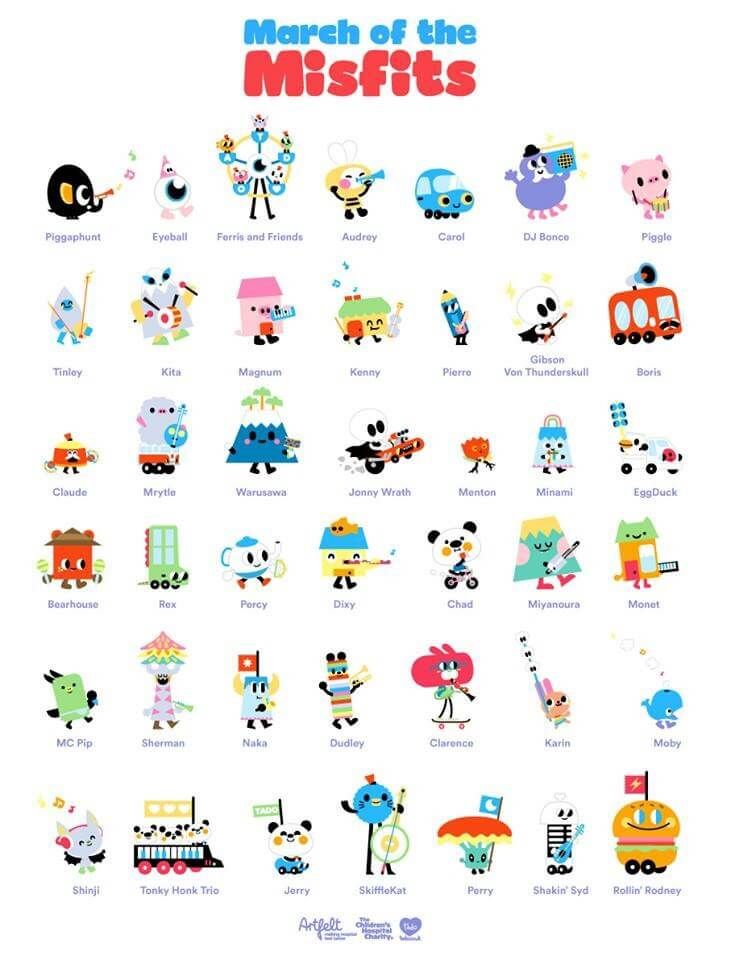 March of the Misfits is a mini-exhibition that will be held at the amazing Sheffield Children's Hospital.
It will feature over 40 new wooden character pieces that will decorate the 'Long Gallery' – a bustling and high-traffic area in the hospital.
We hope to provide an exciting and uplifting space for patients and visitors alike.
The artwork will be on display for 6 months and it will all be available to purchase with 100% of the profits going to the 'Artfelt' initiative – the
Sheffield Children's Hospital Charity'
s arts programme.
The Long Gallery, B Floor, Sheffield Children's Hospital, Western Bank, Sheffield, S10 2TH
[slider source="media: 32513,32511,32512″ width="1200″ height="1400″ title="no"]