Following up the immense success of last year's (In)action Figure exhibition, The Clutter Gallery proudly announce "(In)action Figures 2!" Having asked a bevy of talented artists to push the limits of what their nostalgia engrossing art allow, we're thrilled to have the likes of 2bitHACK, The Disarticulators, Eric Nilla, Falcontoys, Feast Toys, Goodleg Toys, Killer Bootlegs, ManOrMonster?, Motorbot, Nama Niku, October Toys, Retroband, Winson Creations, The Amazing Zectron, and many more as well as our friends DMS and UME Toys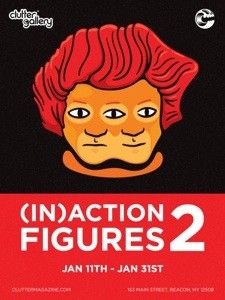 "(In)Action Figures 2," a group exhibition elevating action figure art, will open on January 11th with a reception from 6-9PM local time and be on display until January 31st, 2014 at The Clutter Gallery, 163 Main St., Beacon, NY 12508. Those unable to attend the opening but interested in pieces should join The Clutter Gallery's Preview List, which allows members to purchase pieces prior to the opening.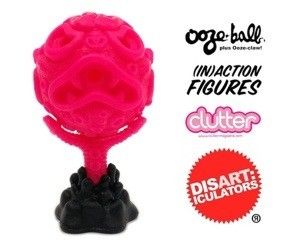 Clutter will be announcing special guest and contribution reveals next week, and have shown a version of The Disarticulators "Ooze-claw & Ooze-ball" set that will be exclusively available at the exhibition for $40 each!.