Earlier this month we posted information regarding the first production designer vinyl figure by artist Nerviswr3k – Inner Child. SurUrban Vinyl, who helped produce Inner Child, sent us a couple in the mail to review and we are seriously inspired with what we see.
[frame align="center"]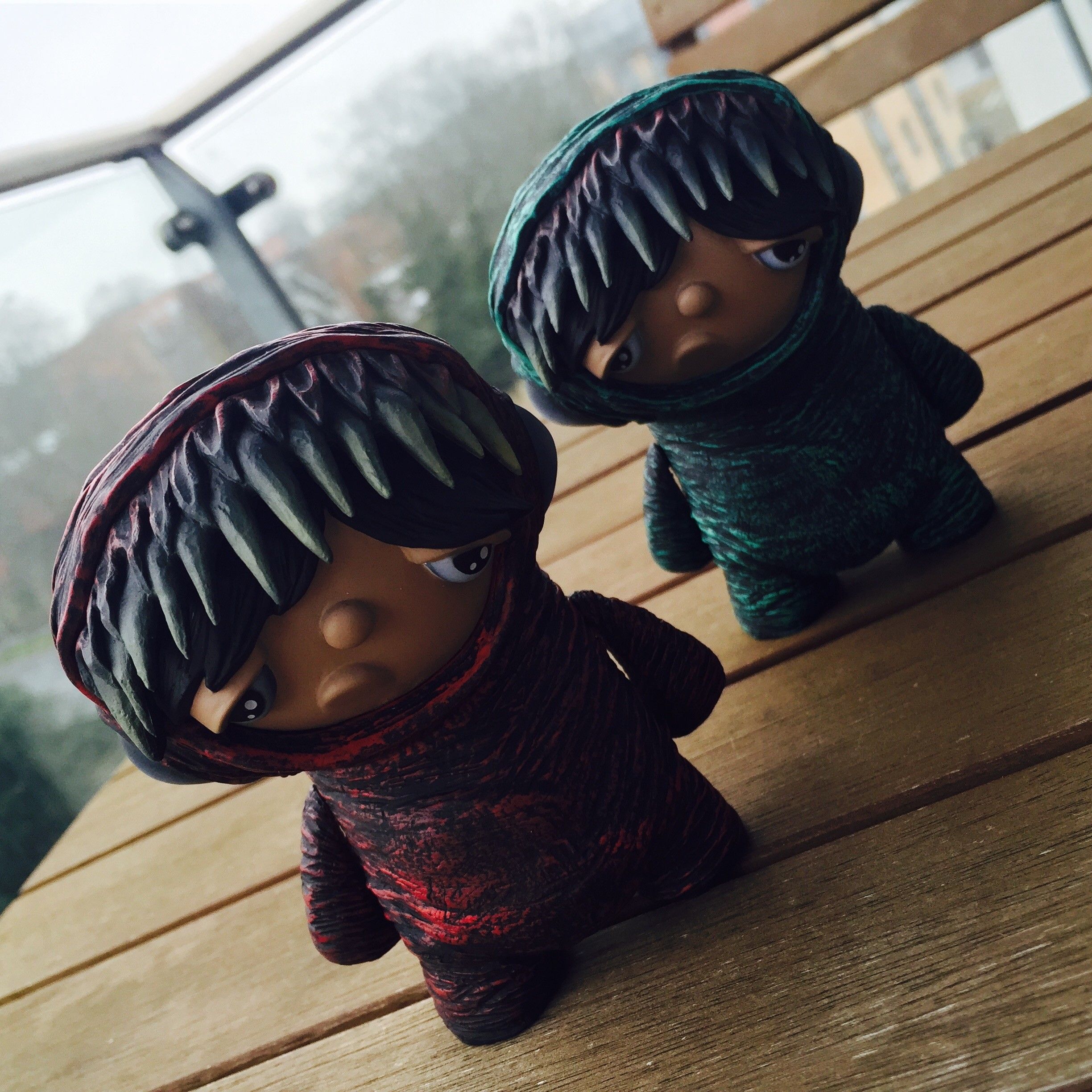 [/frame]
As a quick recap on Inner Child, the piece will come in three colourways. Green (SubUrban Vinyl Exclusive), Blue (Tenacious Toys Exclusive) and Red (Retailer version). Inner Child stands at 4inches, it boasts articulated arms and is made from vinyl. The Toy Chronicle received the Green & Red editions this morning (we're coming for the Blue edition, Benny!).
What we first notice about Inner Child is the sturdiness, it feels like a well produced vinyl toy. It doesn't feel cheap to hold. The paintwork is on point, very clean considering the style of the Nerviswr3k's work. There is no overspill on the paint, which we've seen time & time again on other production pieces. The sculpt of the Inner Child is perfect, and really captures Nerviswr3k's custom work to a tee.
The Toy Chronicle are really impressed with this first attempt at a production piece for Nerviswr3k. Congrats!
[frame align="center"]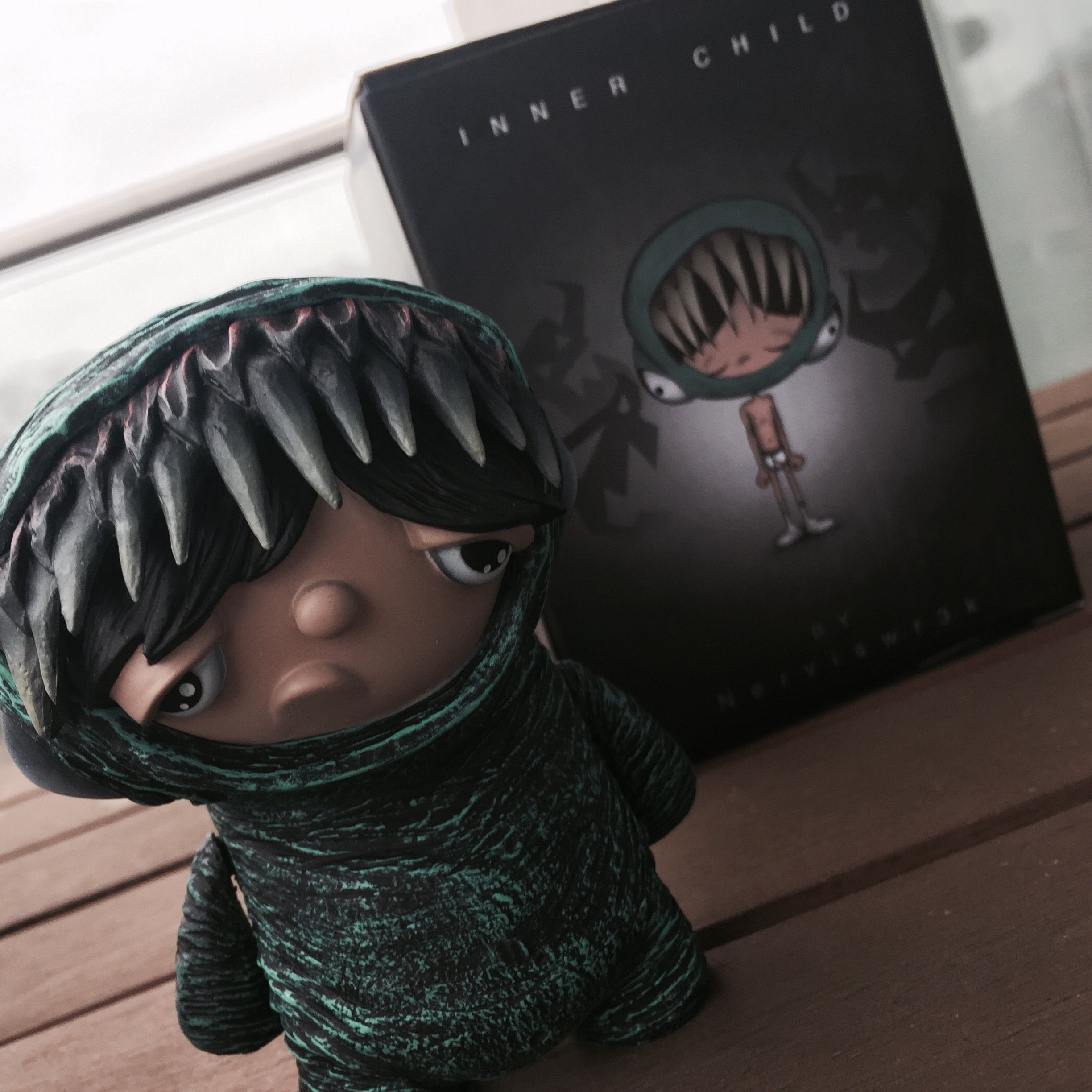 [/frame]
[frame align="center"]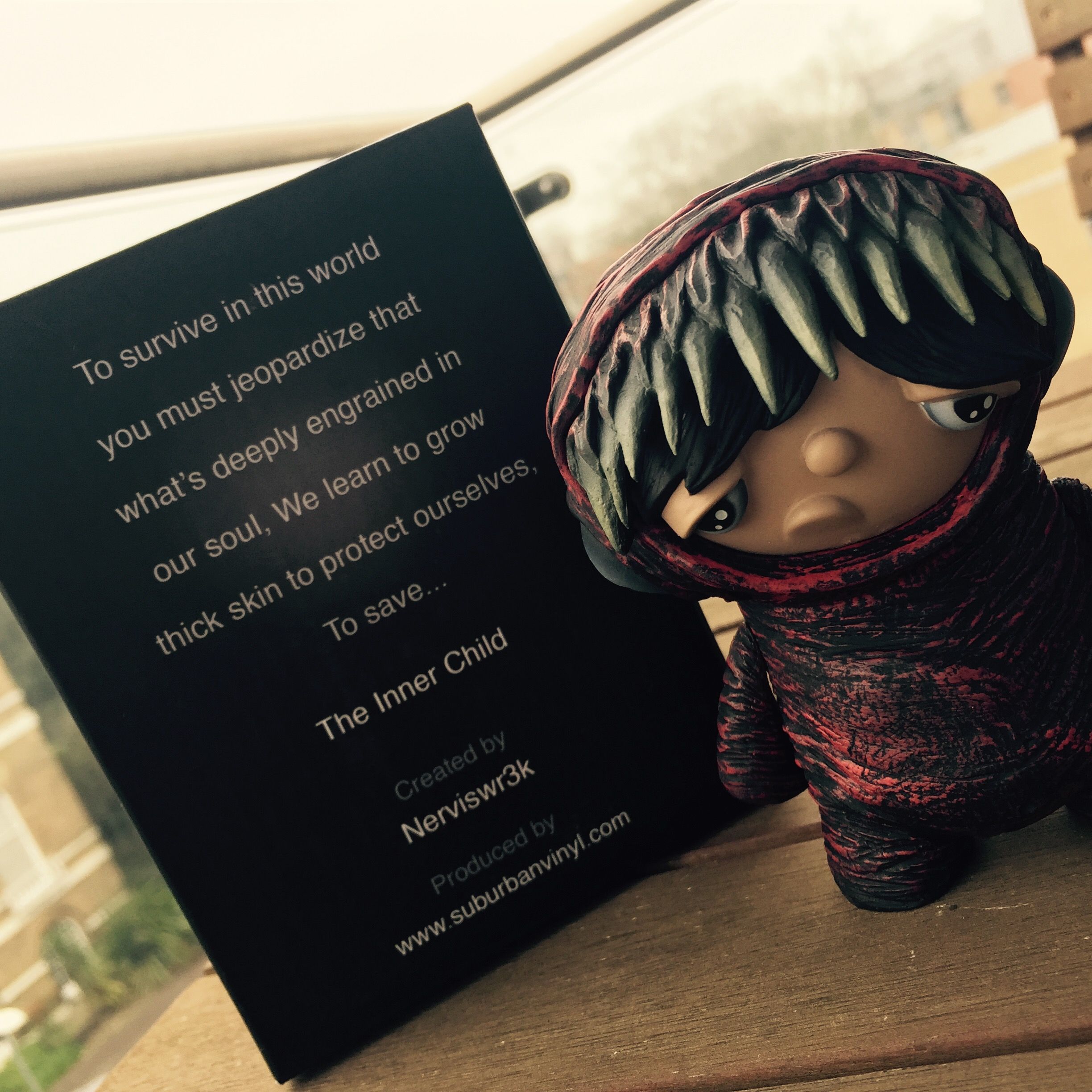 [/frame]
[frame align="center"]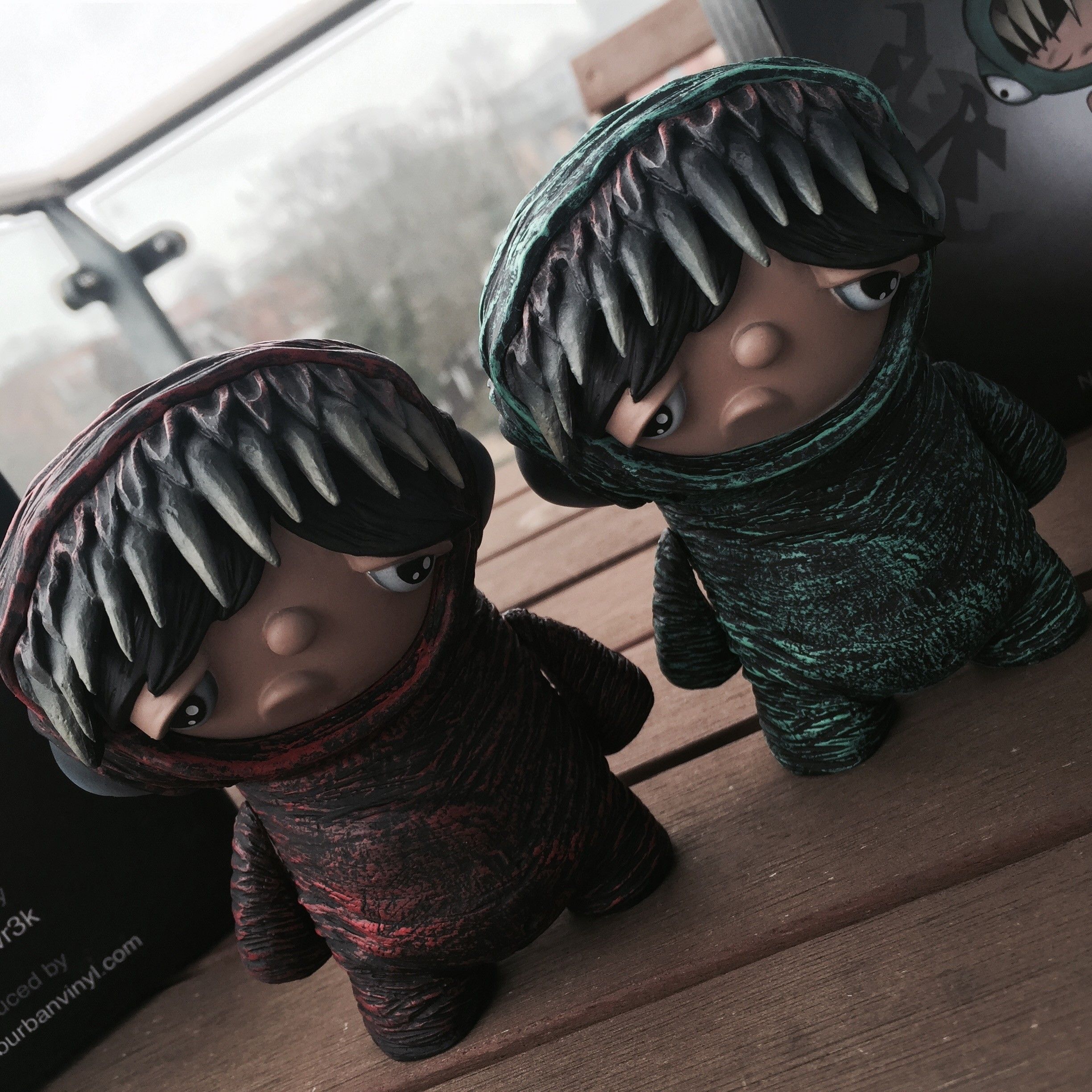 [/frame]
The important details you need to know: Inner Child drops on Saturday 28th February at 5pm GMT priced at $45 (around £30) plus shipping.  There are 125 pieces produced of each colourway. As there are two exclusive colourways, you'll have to head to TenaciousToys.com to pick up the Exclusive Blue version. SubUrbanVinyl.com for the Exclusive Green version. The Red Version should be available at several Vinyl Toy stores. Tenacious Toys & SubUrban Vinyl will also stock the Red version.
[frame align="center"]
[/frame]