Earlier this month we had a sneaky peek at Sergey Safonov's upcoming Moon Fox figure here.
Well today I picked one up by chance, the Cloud White kit from Forbidden Planet international in Cardiff.
Priced at £17.99 in store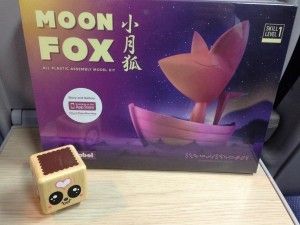 First impressions and the packaging is lovely. Shrink wrap over some gorgeous box art.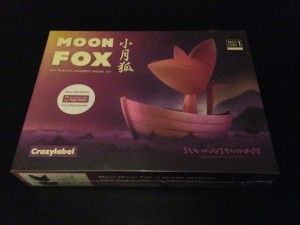 The box contains one sprue, plus instructions, a lovely story board of the animation that goes with the piece, and a set of moon and star stickers.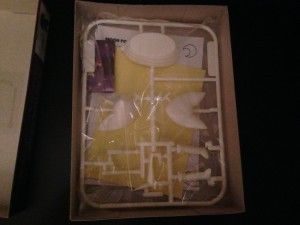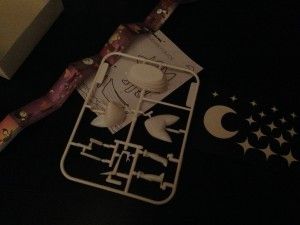 To remove the pieces off sprue I used a pair of modelling pliers and then a scalpel to remove any excess flash from the components. They came off easily and with a bit of patience no damage to the surface of the pieces.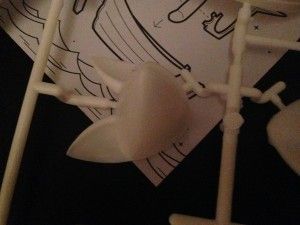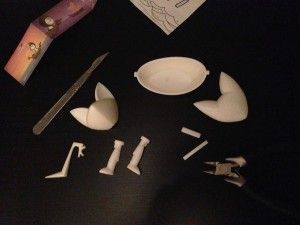 Following the easy instructions I pieced it together and the seam lines match up perfectly! The quality of the box and final piece is superb and a testament to the care that Sergey puts into his pieces. The only problem I have is that I now need to track down a resin one and purchase the second colour way, a clear smoke colour.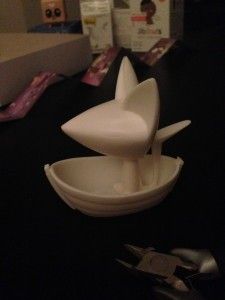 You can see more of Sergey's fantastic work here