Gardener, the most known series of 12 inch action figure art was first brought to the world by Lau in 1999 at the Hong Kong Arts Centre. Merging his passion to the 12 inch action figure a well as drawing inspiration from the booming street culture then, Michael brought to life 99 characters in the Gardener series on Sep 29th, 1999.
The world witnessed the birth of a new form of Art and the Gardener had since inspired the whole Vinyl Art Toy movement around the globe.
"Gardener" embraces factual and fictional characters, Lau created to live this imaginary "Garden".
I had high hopes when Michael Lau puts his name and designs on a toy. I haven't heard of How2works company before, I had to hold my reservations.
So I found out that OneSixthBruce was splitting up a couple of cases, obviously I needed one in my collection.
I made a video review for the first time using one hand and my IPhone, not sure if it was a good idea but hay take a look if you have time time.
[youtube url="http://youtu.be/qLtMneET-9s"]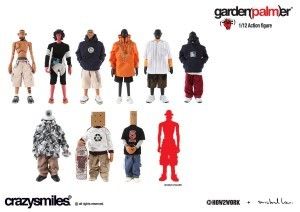 Every Gardener has his or her own character, own passion, own language and most importantly an attitude towards life that signifies different facet of the street culture world."
Each figure is 1/12 scale, around about 18cm in height
Each has 16 crazy movable joints!
9 character + 1 bonus character per season (10 in a set!!)
Total : 117 + 13 bonus character Gardener Series
Spray can packaging for each figure
First off  I must say the packaging idea is top notch cleaver and nice with the figure fitting perfectly inside the can.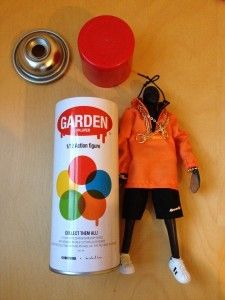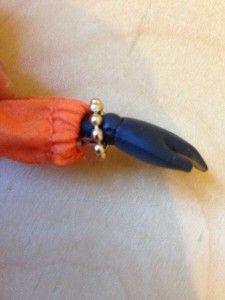 The joint are in the style of Revoltech toys with clicking rotation and pins and sockets. One down side is was very hare to slot in the legs. After a tip from Wai Man (OneSixthBruce) using a hair dryer to heat it up, it became much more easy to slot into place.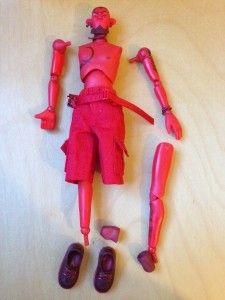 I have to say the clothing for the figures are well designed and made really well. All the pockets and belts open and move.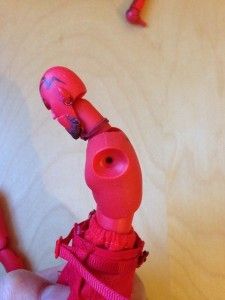 I really like how the torso is pretty flexible and doesn't seem fragile.
One thing that really bugged me was the quality control on the figures.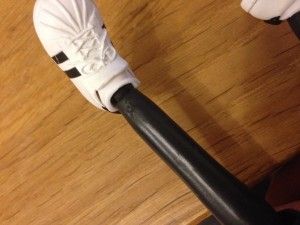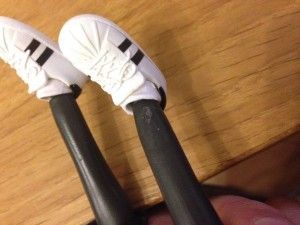 As you can see its not very finished very well.
Overall I am pleased with the series, worth the money? I guess so.  I am sure Michael Lau fans would agree or even figure lovers. I hope How2work get the small issues fixed for the second series.
I will leave you with the full line up of this series. Little OneSixthBuce has a few spares on sale over at his Store HERE if your interested. Of course we will keep you updated for the release of the second series!
For more of Michael Lau art visit his website HERE