The Toy Chronicle often gets asked the question "where can I start if I want to make my own resin toys". Ok, we may be paraphrasing there, but it generally happens on a bi-weekly basis. Now we have the perfect answer. If you have ever wanted to make your own Resin Cast Designer Art Toys or Prototype Products or figures, then the right place to start this magical journey – Plastik Surgery by Matt JOnes AKA Lunartik.
[frame align="center"]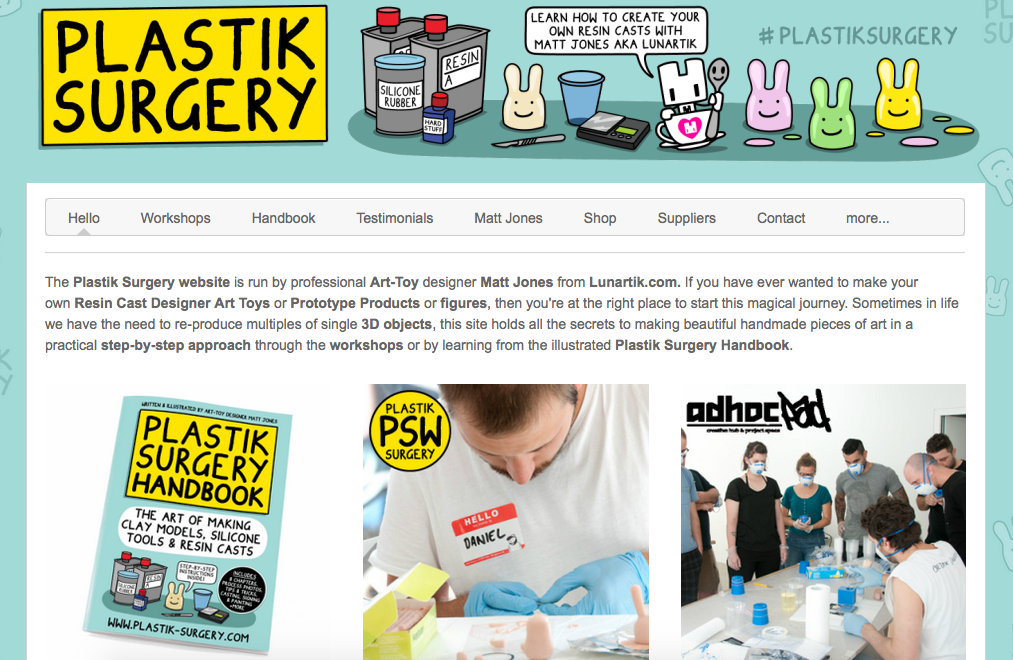 [/frame]
We've previously featured the Plastik Surgery Handbook, but Lunartik has set-up his own Plastik Surgery website where you can totally find updates on upcoming Workshops, news on what Matt JOnes is up to, and of course you can buy your own copy of the Plastik Surgery Handbook. Lunartik recently held a workshop in Vienna, which you can read a review HERE. It would be great to see a Plastik Surgery Workshop in the UK, maybe something that can be done at ToyCon UK 2016 perhaps?!
You can also check out Plastik Surgery on Instagram HERE.
Great to see someone that has an established market in resin, giving back to the community by bestowing his knowledge. You should defo go check out http://www.plastik-surgery.com/ if you're interested in going down the route of resin creations. Good luck.