The Toy Chronicle have been a big fan of the Inami Toyland's Robo Tops, since we first posted about them back in April (HERE if you're interested). Robo Tops, for the uninitiated, is a resin spinning top that lets you play Rock-Paper-Scissors. At New York Comic Con, next month, Inami Toyland will again be teaming up with myplasticheart to release two new Robo Top colourways.
[frame align="center"]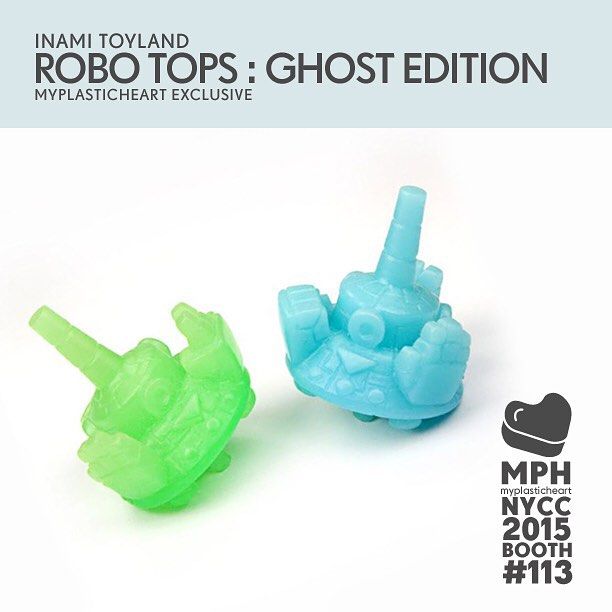 [/frame]
Introducing Robo Tops Ghost Edition. With Halloween right around the corner, this release will feature special glow-in-the-dark colorways of Ecto Green and Phantom Blue. Everyone loves Glow-in-the-dark, right?! The Toy Chronicle can't get enough of GID. will be available from the myplasticheart #113 booth during NYCC.
[frame align="center"]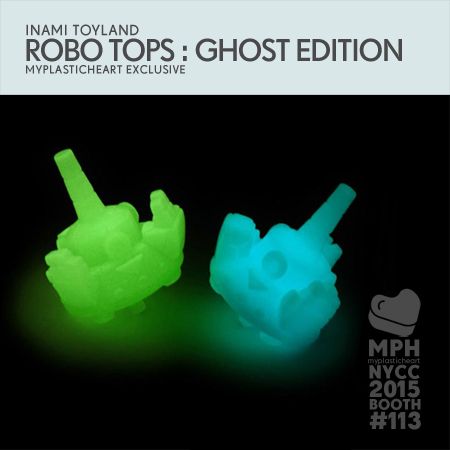 [/frame]
Each figure measures approximately 2″ tall and there will be 15 pieces of each colorway available at $18 each. Any remaining stock will likely go up on the myplasticheart store after NYCC, but we doubt any will be left. These will sell out.