Peridot "the extreme gem" is born of fire and one of only two gems (Diamond is the other) formed not in the Earth's crust, but in molten rock of the upper mantle and brought to the surface by the tremendous forces of earthquakes and volcanoes.
Associated with the sun, Peridot has been prized since the earliest civilisations for its protective powers to drive away the forces of darkness
Peridot is ideal for discharging emotional issues that affect the physical body. Use it to relax and release nervous tension, alleviate anxiety and heaviness of the heart and empower forgiveness.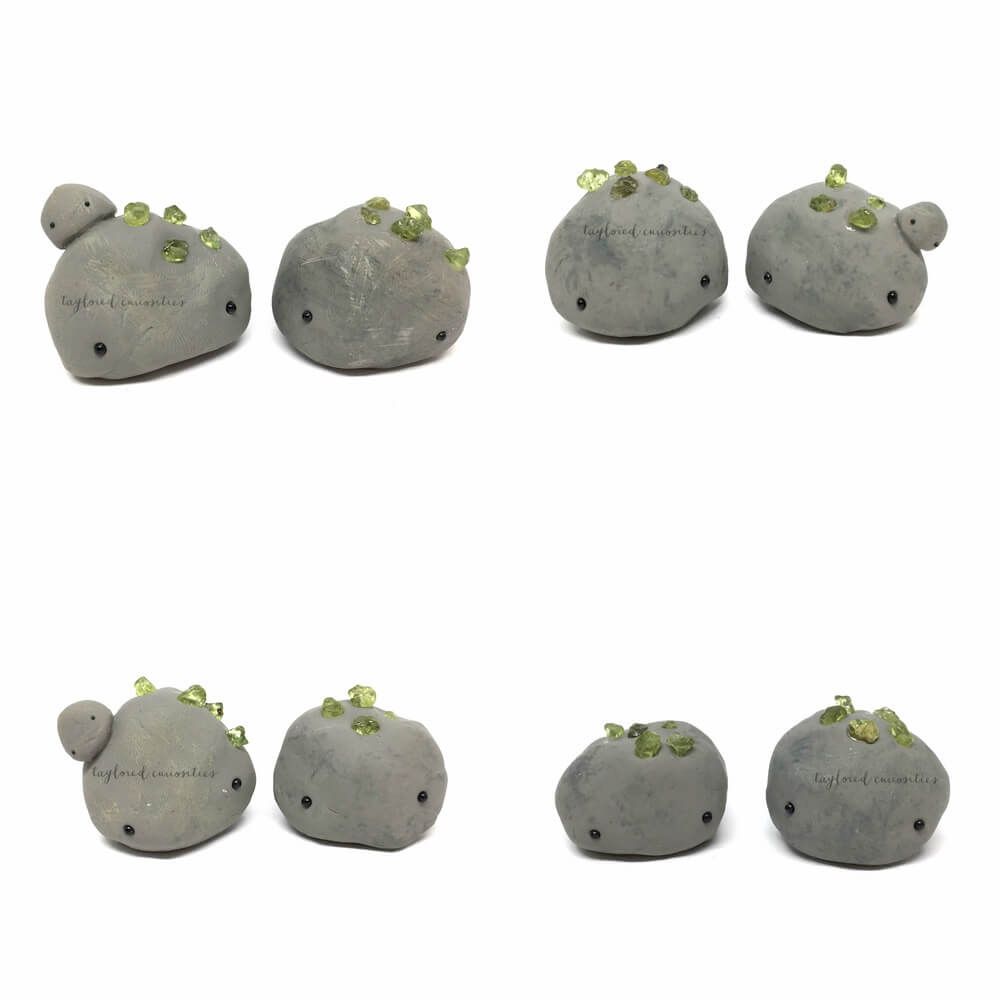 Pet Rocks are the best pets in the world!
Who didn't have a pet rock as a kid? I know I did!
So here are a new breed of pet rocks, handmade by myself, especially for you (cue Jason and Kylie).
Pet Rocks are notoriously loyal and I can almost (97.25%) guarantee that they will never run away.
Who will you find in your package? These are randomly selected and each one is completely handmade and one of a kind. It's a lovely surprise. You may be extra lucky and find a Rocklet growing on the side of it's parent!
Each one has been hand made from clay, hand painted and have raw peridot growing from them.
These pets measure roughly 1.5″ wide by just over 1″ tall and are entirely hand made and painted, so expect differences in each one (just like humans, pet rocks are individuals).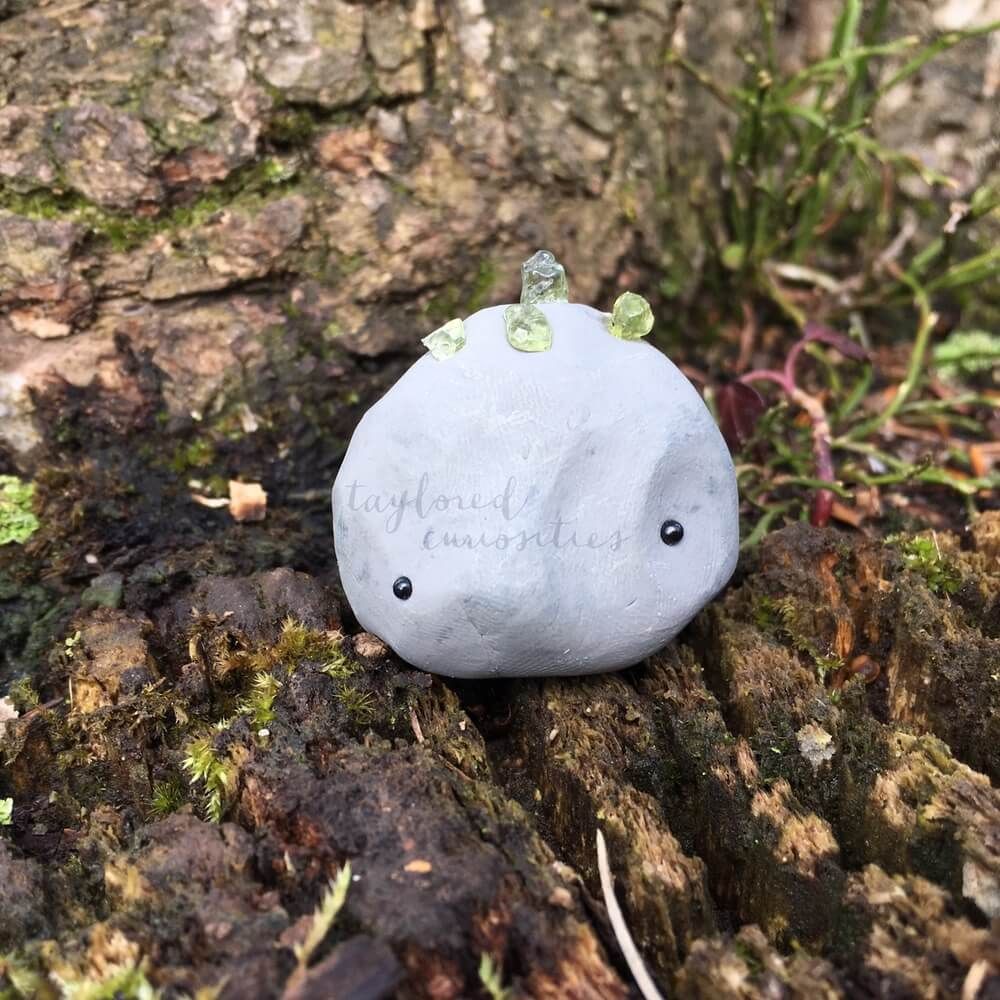 Did you know the study of rocks is called Petrology (it's like they were made to be pets!).
Pet Rocks Peridot Edition are available right NOW at http://tayloredcuriosities.bigcartel.com/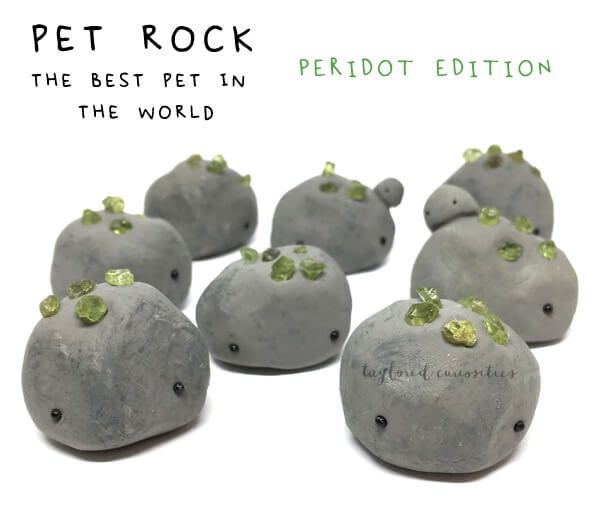 Design, story and images are fully copyright protected. © Taylored Curiosities