Bearded buddy of The Toy Chronicle & Best Resin DTA 2014 Winner – UME Toys – today released his newest prototype. Meet Broozer. A mustachioed little workman! All set to go to work! Standing at 5inch, no details on price & release date yet. Keep your onions on The Toy Chronicle for further details.
[frame align="center"]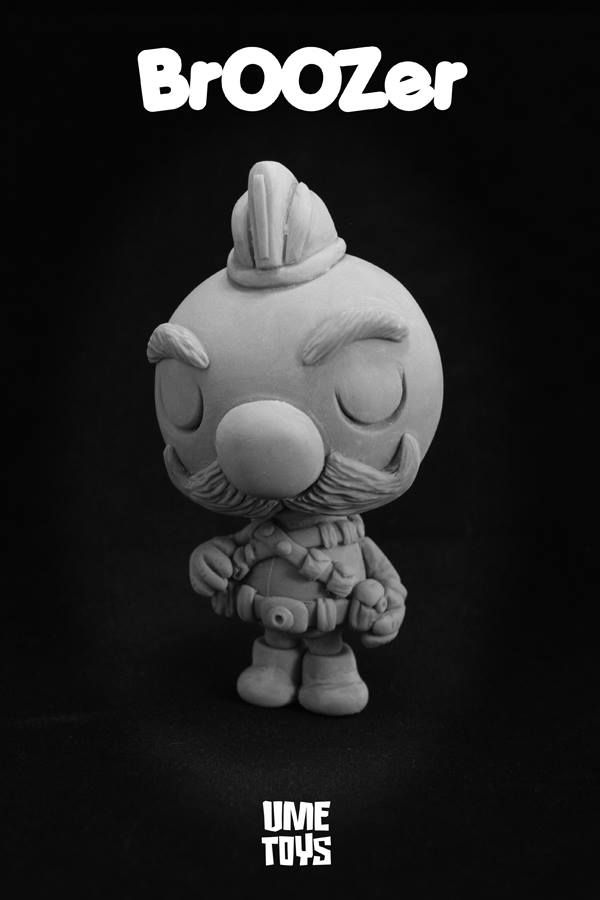 [/frame]
Rich had this to say about his new prototype…
[pullquote]When anything needs fixing around UME HQ we always turn to the one man DIY power house that is Bruce, the fix it father in-law. We've mended cars, renovated houses and even built one together over the years so to honour him we though it was about time that he got a little a custom sculpt. Meet 'Broozer' a nod to the awesome little Doozers, he stands 5 inches high. Keep an eye for him sometime this year and let the music play…[/pullquote]
We can't wait to see Broozer evolve over time.