Eimi Takano delivers some super yummy goodness to Clutter Magazine's NYCC Booth #603! These Magical Girl Donut Cats are hand painted and handmade from resin and stand at 7-inches tall on their sparkly bases! Equipped with their dazzling wands, they are suited up and ready to fight crime in the name of all that is good and cute!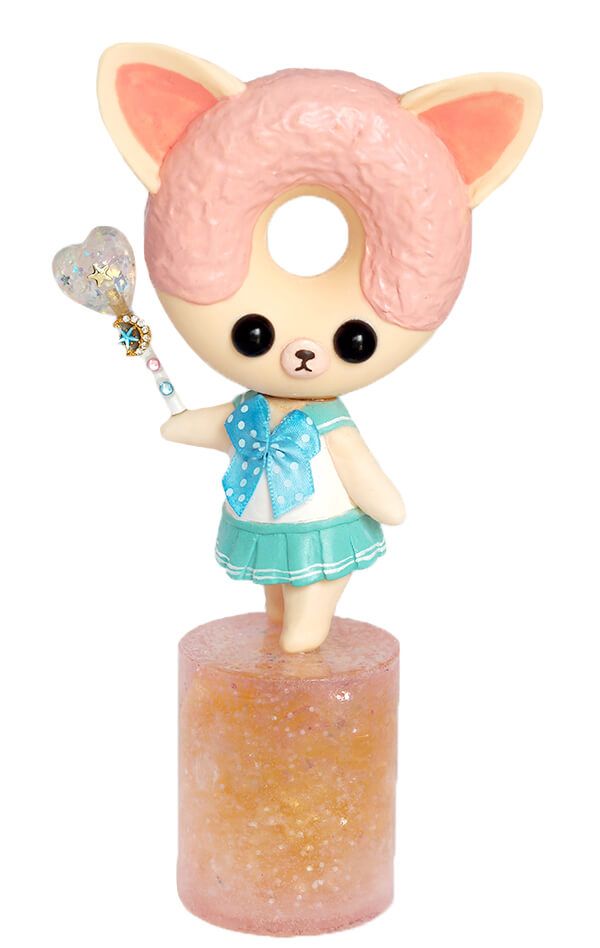 The leader of this sailor squad stands on a crystal resin base at 8.5-inches tall, ready to lead her Magical Girl Donut Cats to victory.
Limited to an edition of 3 standard Magical Girl Donut Cats at $90 apiece, and one Magical Girl Donut Cat Crystal Stand at $99, they will be available at Clutter Magazine's New York Comic Con Booth #603, October 6th-9th, 2016 at the Javits Center in NYC.
Remaining pieces will be available after NYCC at shop.cluttermagazine.com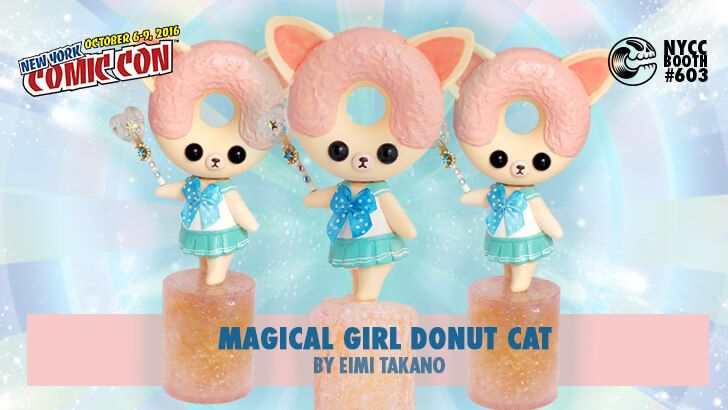 Eimi Takano at http://www.eyimitakano.com/ Facebook and Instagram.
(Cut and paste from Clutter's press release)