How you doin', old boy? Jon-Paul Kaiser had another awesome booth at ToyConUK last week, if you were there you would have seen the total aces level of artwork available to purchase. One of the releases JPK had ready for your filthy £££ was MacReady. A resin figure based off the Kurt Russell character from the 1982 film The Thing. 1982. Back when The Toy Chronicle were literally a twinkle in our 'rents eyes. Except Andy, he was already about 24 when this movie came out. Anyways, JPK presents MacReady.

There are a number of MacReady available to purchase on Jon-Paul's store HERE. Priced at £150 each, with FREE worldwide shipping. Standing at just over 4inches tall, MacReady was sculpted by JPK, cast by Evan Morgan, and handpainted by JPK.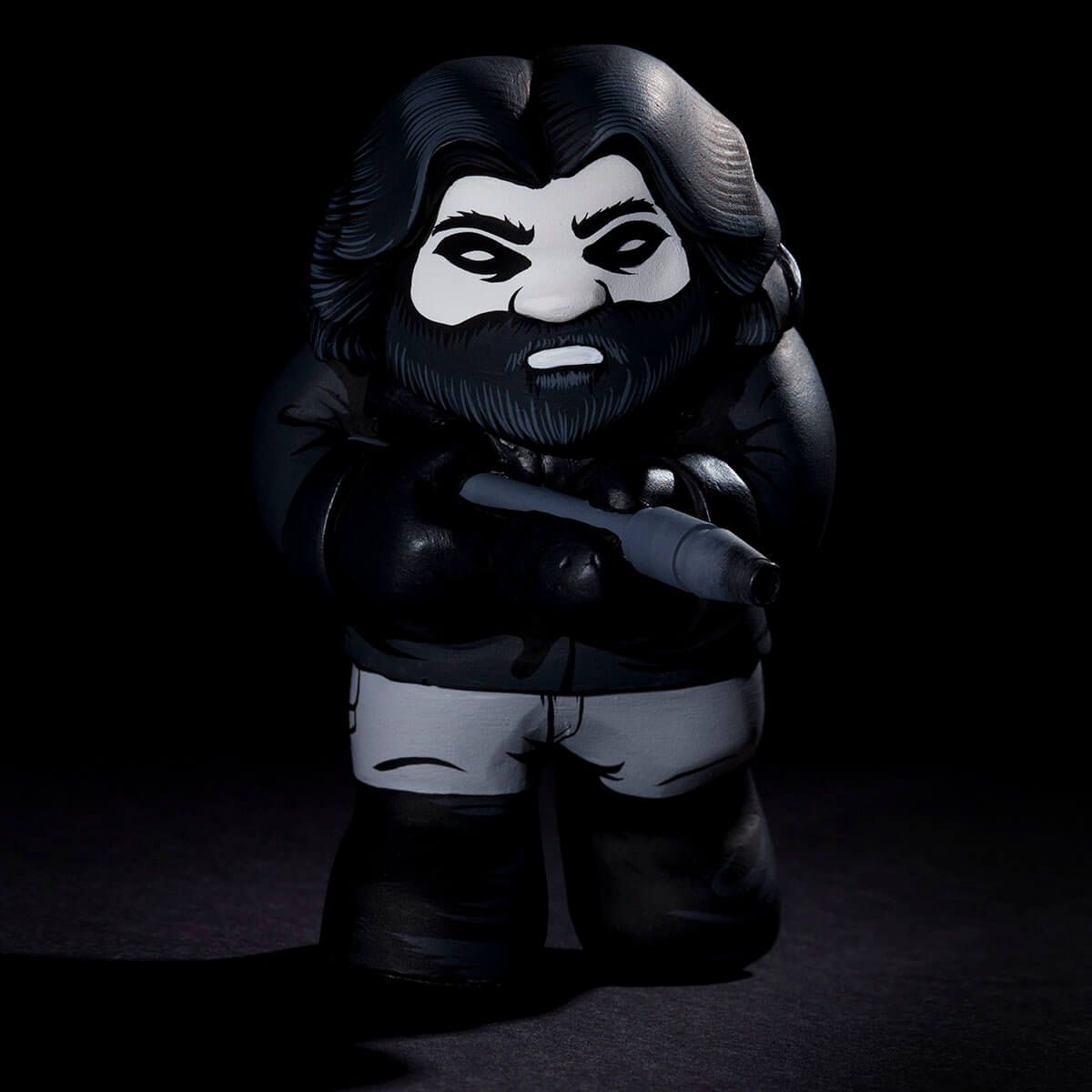 To give you an idea in which JPK received his inspiration for this resin release, look no further than the beautiful head of hair on Kurt Russell below. Dreamy.