Romania-based designer Oasim Karmieh who brought you the fantastic BATSY, ADULTHOOD and LUIS is back with another stand-up a comedy tribute to Comedy Art Toy series. Meet Billy Red! an homage to the stand-up comedian Bill Burr. Which coincidentally NETFLIX has his new Bill Burr: I'm Sorry You Feel That Way special.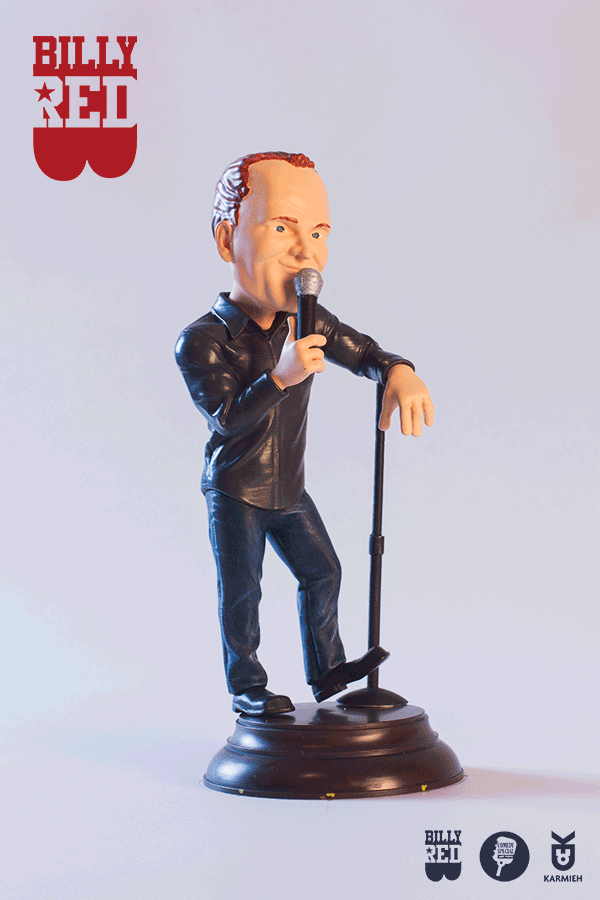 This Limited Singed Edition of 10 Billy Red B**** was hand sketched, digitally sculpted, 3d printed and Hand-painted for the true fans of stand-up comedy and especially the comedian, and I hope it will put a smile on your faces when you see it.

It stands around 6  inches / 15 cm tall without the base, and 7 inches / 17 cm with the base.
Expected shipping date March 2017, and it is on priority basis on when the order is placed.


Limited Edition signed and numbered of 10 Copies worldwide.
No refunds after submit Order
Accessories and features:
Removable mic
Removable mic stand
Removable Base
Available at https://www.karmieh.com BUT HOLD ON, you can take advantage of our special discount code "THE-TOY-CHRONICLE" $50 OFF yeah baby a $50 off!
http://www.oasim.com/ http://www.pixelophy.com/ Twitter and Instagram.