Brazil's Simone de Vasconcellos, known as Toyartcustom recently tapped into a little Star Wars crazy. Ever wanted to see a baby Chewbacca, well here's one! We've seen plenty of Star Wars figures and customs but damn this one from Simone is so cute. Baby CUTE, that Japanese chibi style along with that dummy (pacifier)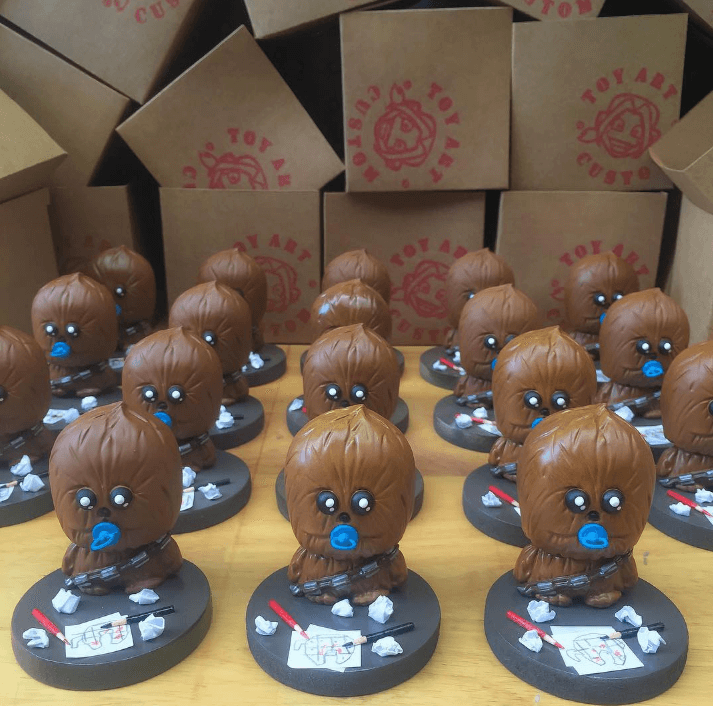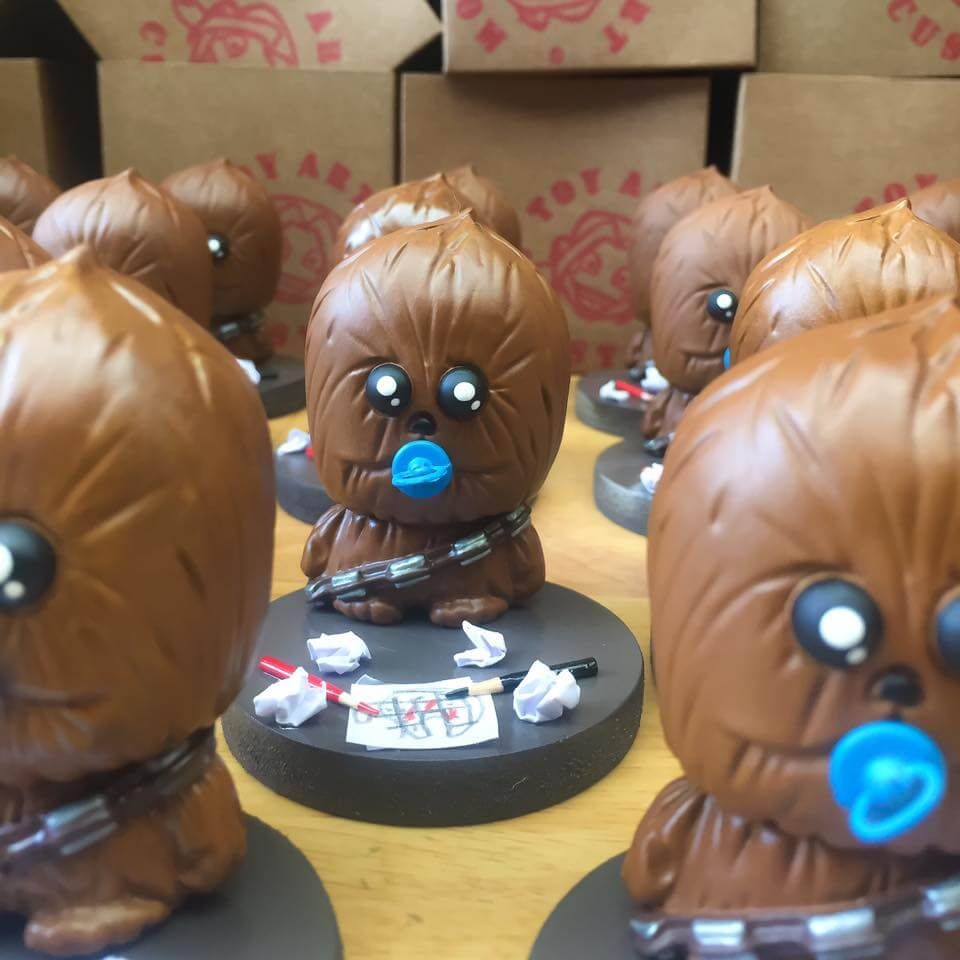 We are not entirely sure how many are left but Baby Chewbacca are for sale and priced at $60 USD each.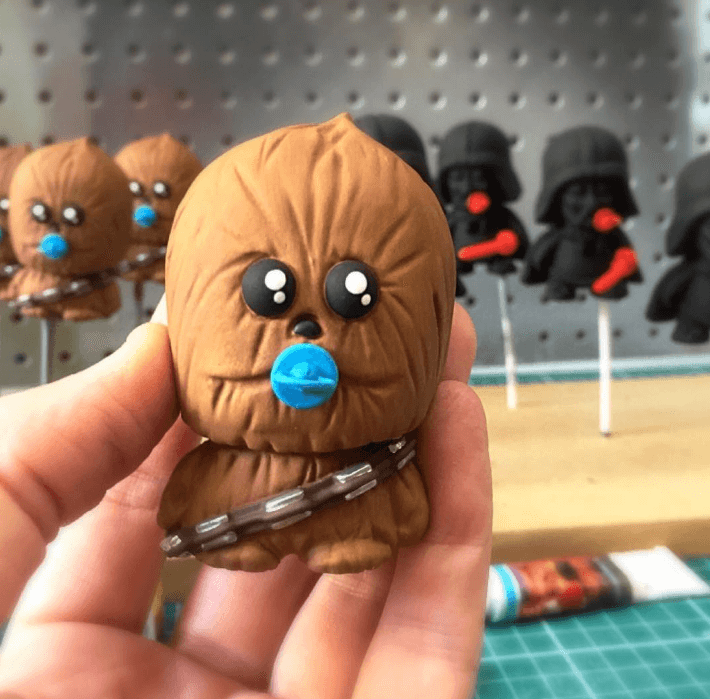 If Baby Chewie tickles your fancy simply to order direct message him via Instagram HERE.