Big Shot Toy Works need your help. Dream Big Friends is a project imagined by two friends working in the toy industry, who both oversee the creation of countless toys and collectibles of every shape and size for some of the biggest brands around.
The goal was to create a series of 10-inch-tall, articulated dolls based on characters that are as smart, funny, inquisitive and rambunctious as the kids we all know in our daily lives, and develop a story where these individuals live and grow. Out of that dream, Yuna and the Dream Big Friends were born as companions for kids all over the world.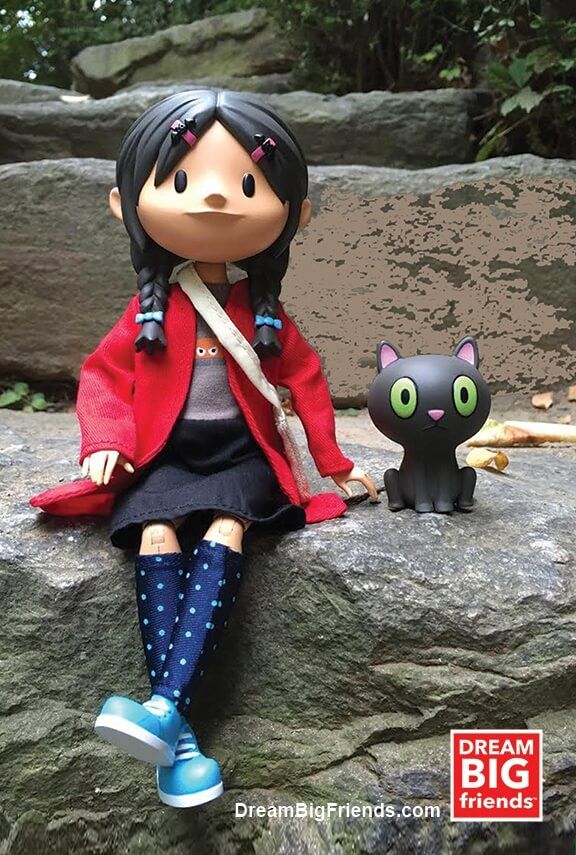 Whilst at DesignerCon last month, we were lucky to see Yuna and her cat, Kamata, at the Big Shot Toy Works booth. Very impressive. Big Shot Toy Works are running a Kickstarter to bring Yuna to life. To help you can head over to the Kickstarter HERE and back Dream Big Friends. Plenty of rewards to satisfy your needs but you'll be looking at $40/£26 for the reward that will include Yuna dressed in Giant Robot t-shirt, skirt, sneakers and red jacket, with shoulder bag and Kamata cat figure accessories.
Let's Meet Yuna!
BIG DREAM: To one day establish her own commercial rocket company. She believes she is destined to go to Mars.
BIG LOVE: Rockets, photography, painting and drawing.
BIG MOVES: This summer her art will be featured in a group show at the Giant Robot gallery.
BEST FRIENDS: Jenica, Pepper, Traci, Sofia and her cat Kamata.
LIKES: Space, rockets, art, painting, die cast metal toys from Japan, digital cameras from Akihabara. Hanging out at Giant Robot on Sawtelle Blvd.
MUSIC: K-POP.
FOOD: Yakitori in the alley near Shinjuku Station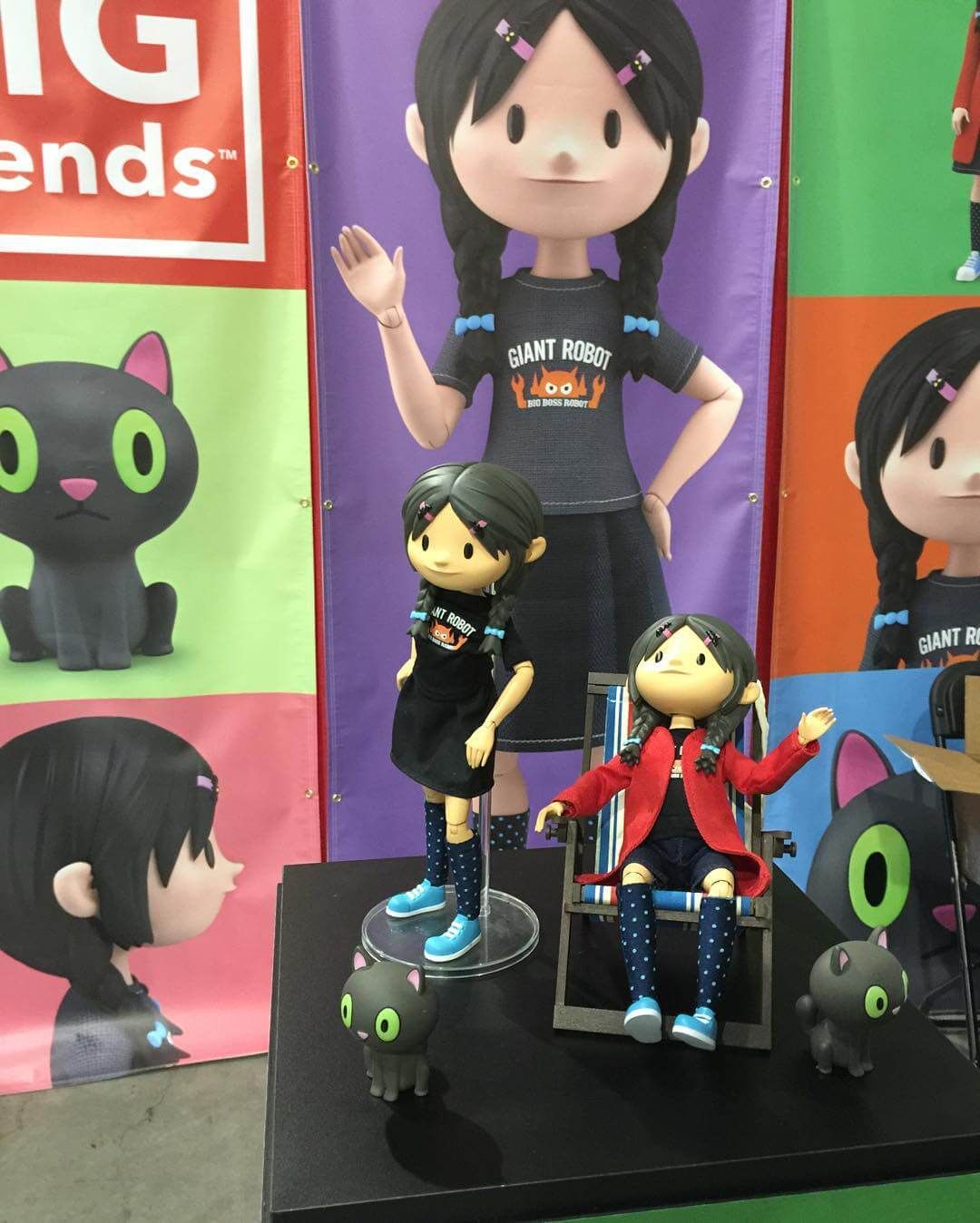 High grade materials and super attention to quality and design were important factors when creating Yuna from the ground up. Yuna is a 10-inch, fully articulated doll with real fabric clothing and accessories. We put our all into making her the best doll possible.

Again, if you want to back Yuna and Dream Big Friends, you can head over to Big Shot Toy Works Kickstarter HERE. You can also follow Yuna on Facebook, go give her a Like. You can also give Dream Big Friends a Like on Facebook too.