Peter Kato's Bunnies keep on coming and dam we don't want him to stop. A lot of us including me needs a whole family of Peters Bunnies. The Yellow Sunshine Eye Heart Bunnies are powered by the love of eye candy these Yellow Sunshine Eye Heart Bunnies embody the eye heart emojis they were inspired by. The eyes on Bunnies is an instant must brings more kawaii to the bunnies and the colourway is yellow, whats not to love about yellow right?Their will be 20 hand produced editions of these 3 inch bunnies.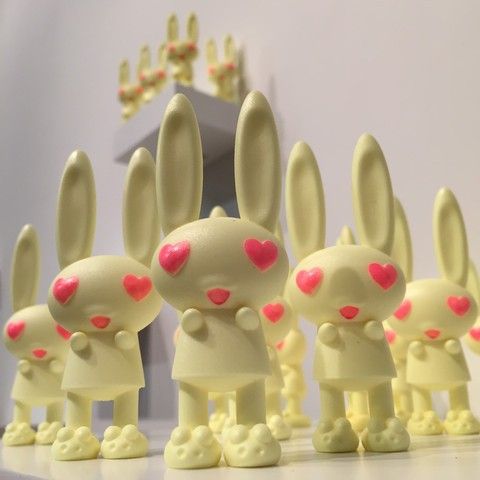 I finally managed to get hold of one Bedtime Bunny at Toycon UK this year and I say I am dam pleased that I have one in my personal collection. A minor air bubbles but thats with most resin art toys, I am super happy with mine never the less especially with the timeless design. The worst thing is I WANT MORE.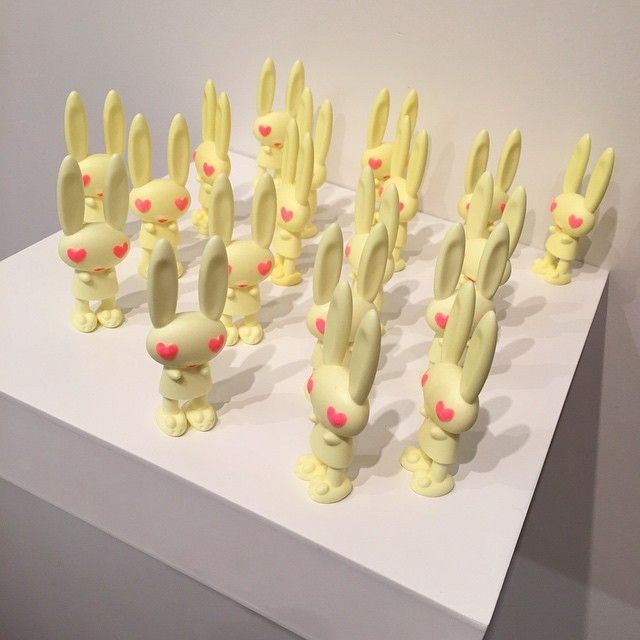 Yellow Sunshine Eye Heart Bunnies! will be released tonight May 28th 8pm EST (Friday 1am UK time) at http://peterkatoshop.com/
Look out for 3rd Annual LowBrow ToyShow featuring Peters HUGE Bedtime Bunny.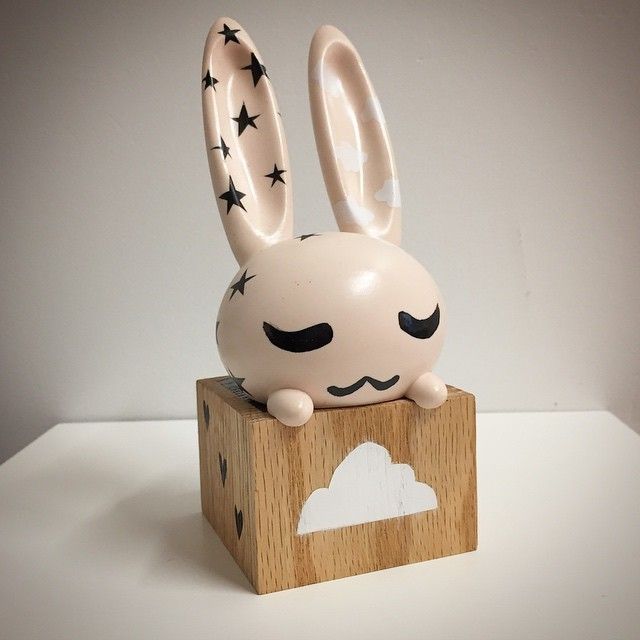 You can find Peter via http://peterkatoshop.com/ Facebook ,Twitter and Instagram
(all info and photos lifted from Peters FB)