Remember the Little Red Monkey by Mjolnir Studio debuted by us HERE? Well, that familiar "monkey" is not so little anymore , in fact he went from 2.5 inches to an impressive 7 inches. In this new release Mjolnir Studio continues with the Mike Mignola's Hellboy inspiration and he has one eye on you!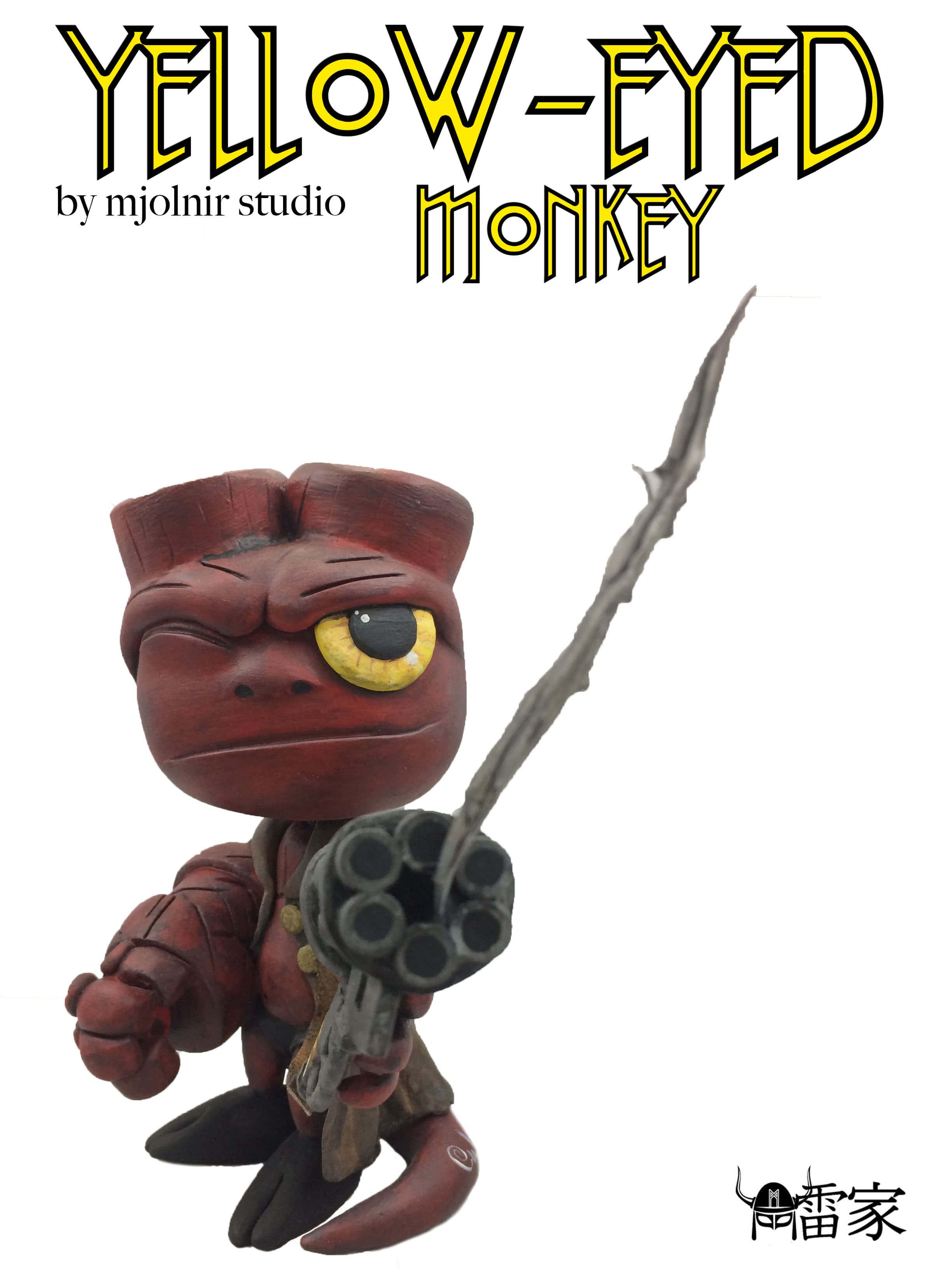 This is an all new original sculpt.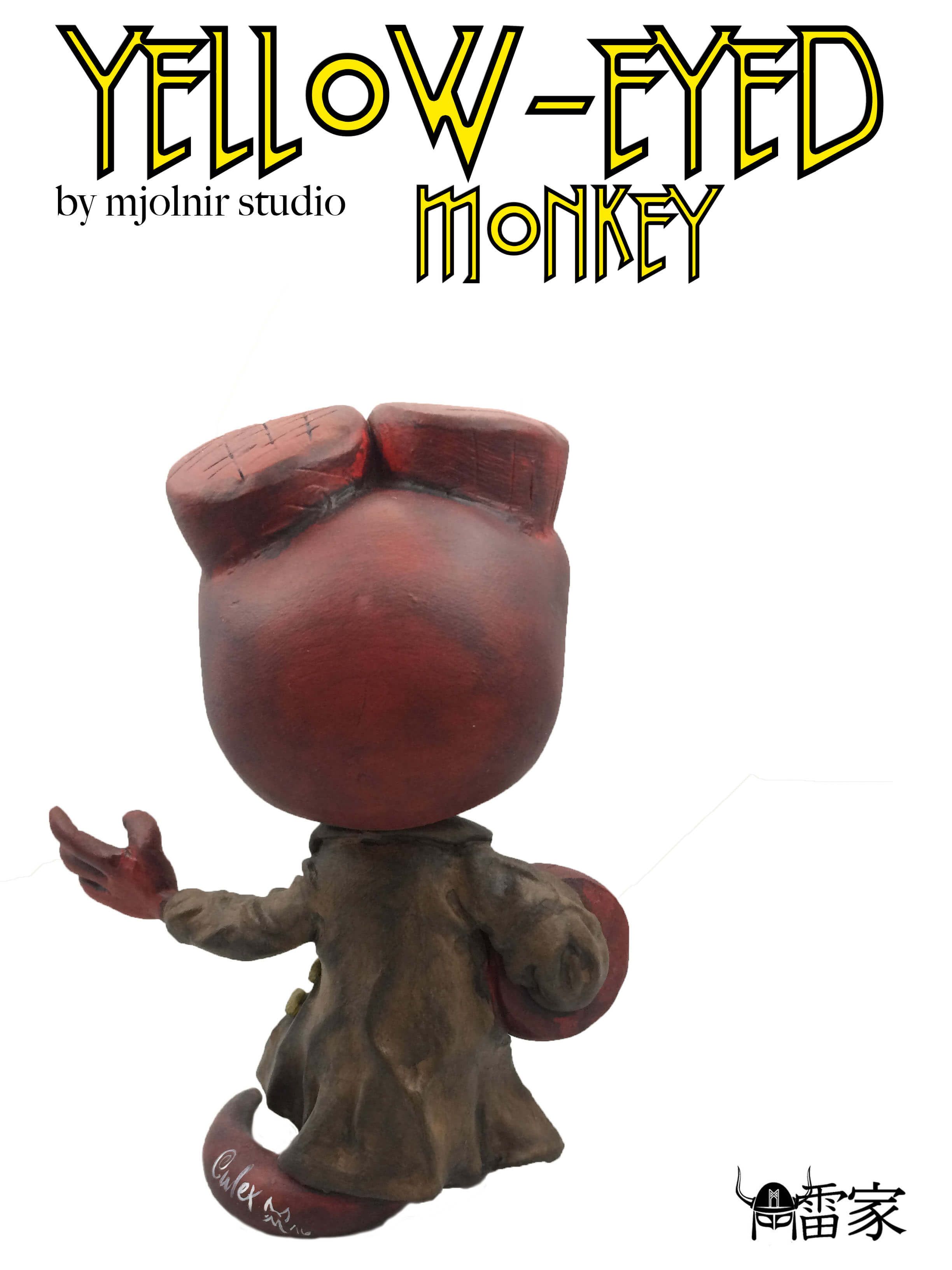 He will be available exclusively through Mjolnir Studio's online-only showcase, the "Court of Owls," a Facebook-only event that can be reached HERE.
[slider source="media: 54884,54885″ limit="94″ width="1600″ height="1580″ title="no" pages="no"]
In addition to Yellow-Eyed Monkey, they'll have other pieces, one-offs and a series based on Totoro from Studio Ghibli. So be sure to check it out!
Show your love for Mjolnir Studio on Facebook and Instagram.