Nibbs is back! Ready to join in the Halloween fun, Molly's Makes is back with a new batch of cuteness with the 3rd colourway edition of Nibbs…. Wait we get to see 2 releases in one day! No tricks just treat and more cheeks to go round. Molly presents to you Vampster Nibbs and Nibbs in a Pumpkin. Molly has notified us that Vampster Nibbs doesn't really bite and hates blood, so not to worry Nibbs only drinks vegan/ dairy free strawberry milkshakes.
Vampster Nibbs
Nibbs has returned with a hunger for bloooood!
This limited edition Vampire Nibbs is a 2-inch resin figure of spooky hamster adorableness, hand cast from an original sculpt, hand painted, then finished with a little glossy nose & a creepy-cute pumpkin made from Non-Toxic resin! This is an Edition of only 5 Halloweeny Nibbs, featuring a glittering felt cape and a sparkling gem that Bela Lugosi would be proud of.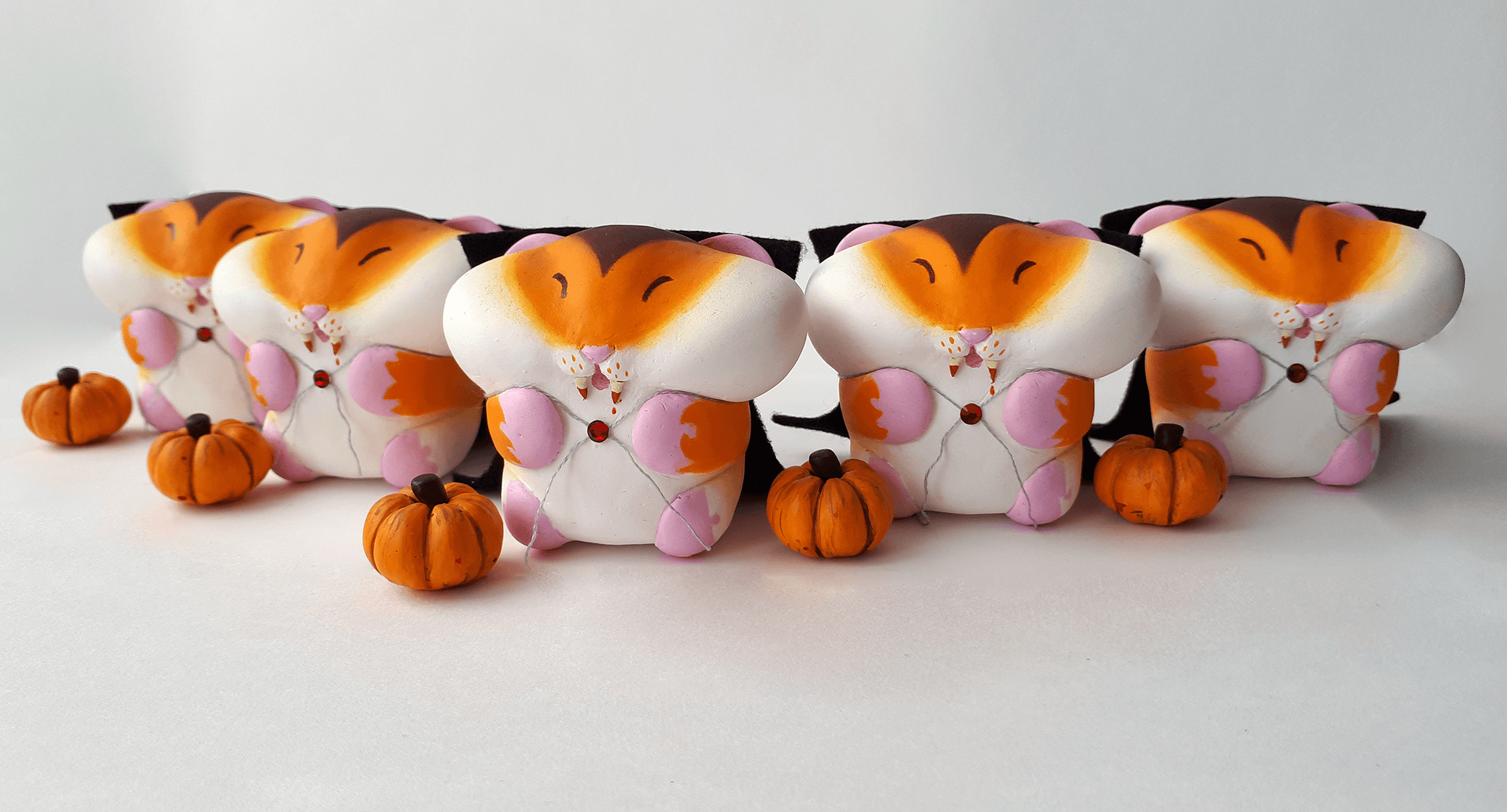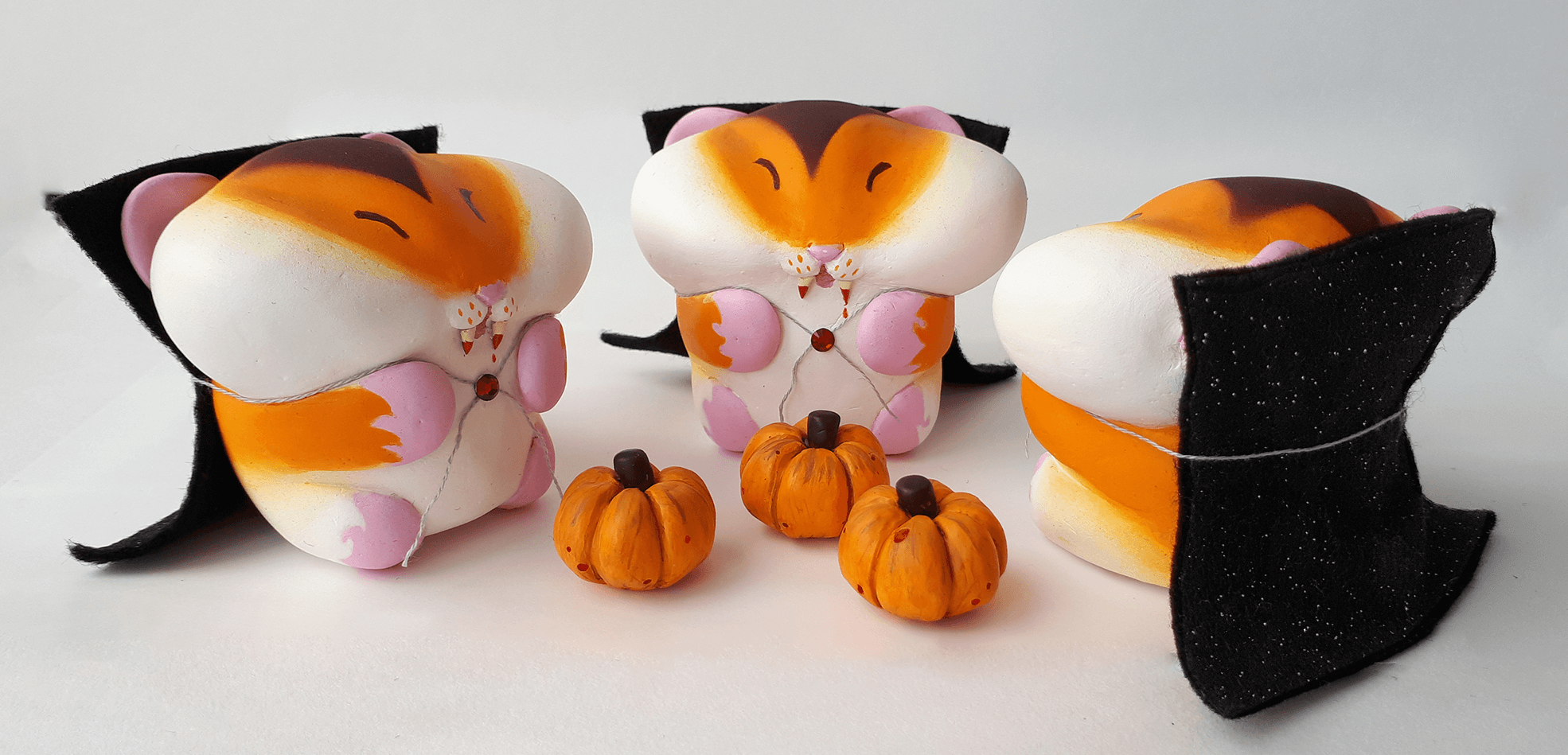 Available for £38 each
Nibbs in a Pumpkin
This little Nibbs has found her hiding spot this Halloween!
A Limited Edition of 5 figures, this sneaky little Nibbs is around 1.5 inches, hand cast in Non-Toxic resin from an original sculpt, hand painted, then finished with a glossy nose and a grubby pumpkin hiding spot. Play hide and seek with Nibbs and you'll never be lonely!
Available for £25 each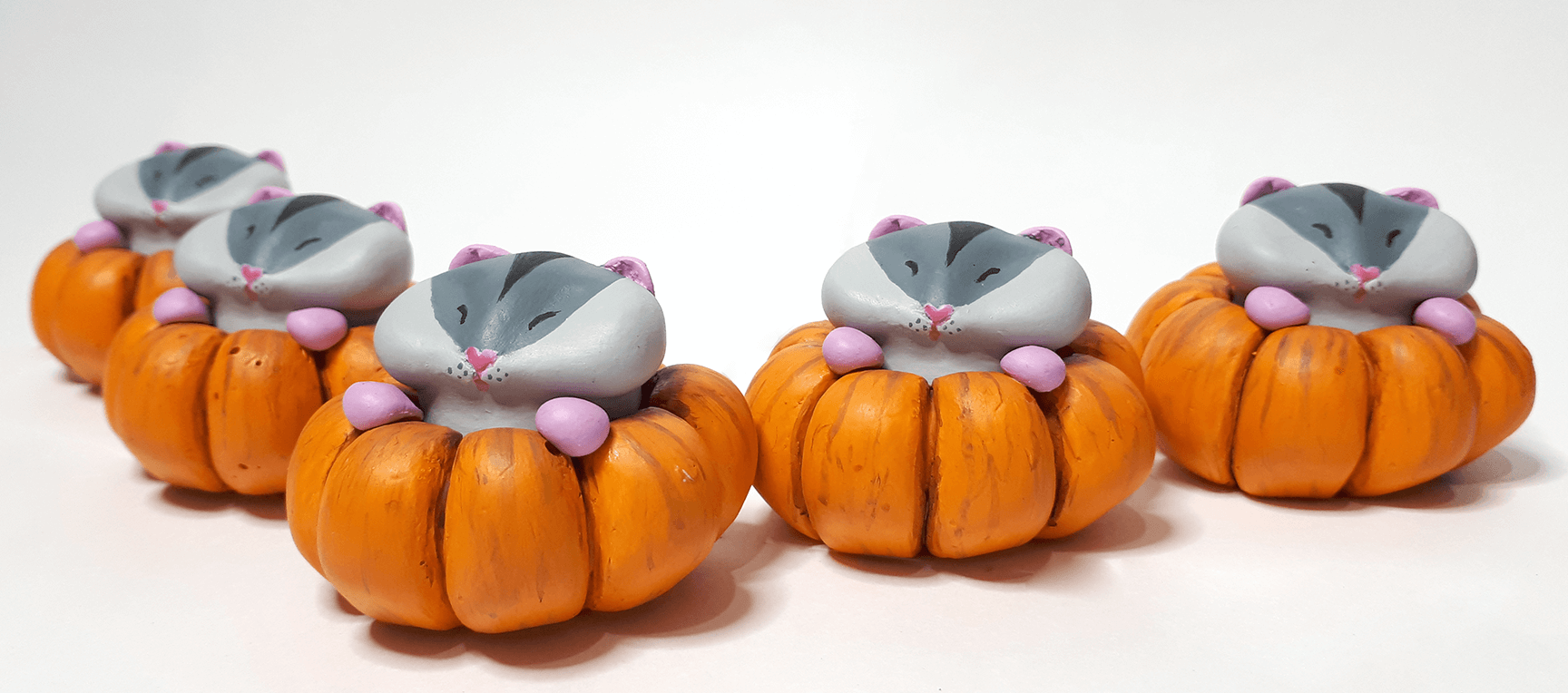 WHEN: On Sale on Saturday 13th October at 6pm London Time
Find Molly on Instagram and Facebook.
You can get your daily Designer Toy fix from our TTC Mobile App. It's free too! FREE! Download on the iPhone or Android smartphones. Search for "The Toy Chronicle" and all your Designer Toy wishes will come true! Pretty much.