Need proof lockdown has taken a toll on the general public and the untouchable heroes? First proof was ULTRAFAT by Silvia Tampi and now Silvia has captured Fatty Bones KAMEN RIDER BLACK edition! Now with the extra Battle Hoper Vespa shows the true way to get around with the extra weight, HA. Indonesia based artist Silvia Tampi keeps on teasing us about how much weight we have put on since Rona taking over the world, HA joking. What's not a joke is the fat or we should say fact her own platform Fatty Bones returns but like you've never seen it before! During a pandemic, there's no kaiju to fight, but when he stays at home, the only enemy he has to fight is Getting FAT. We truly thought KAMEN RIDER size was modelled on our very own body shape but Silvia convinced us that it's a coincidence, which we hope is true. Definitely lovin' the post and posture that Silva has given to KAMEN RIDER and with that butt crack it's totally 1:1.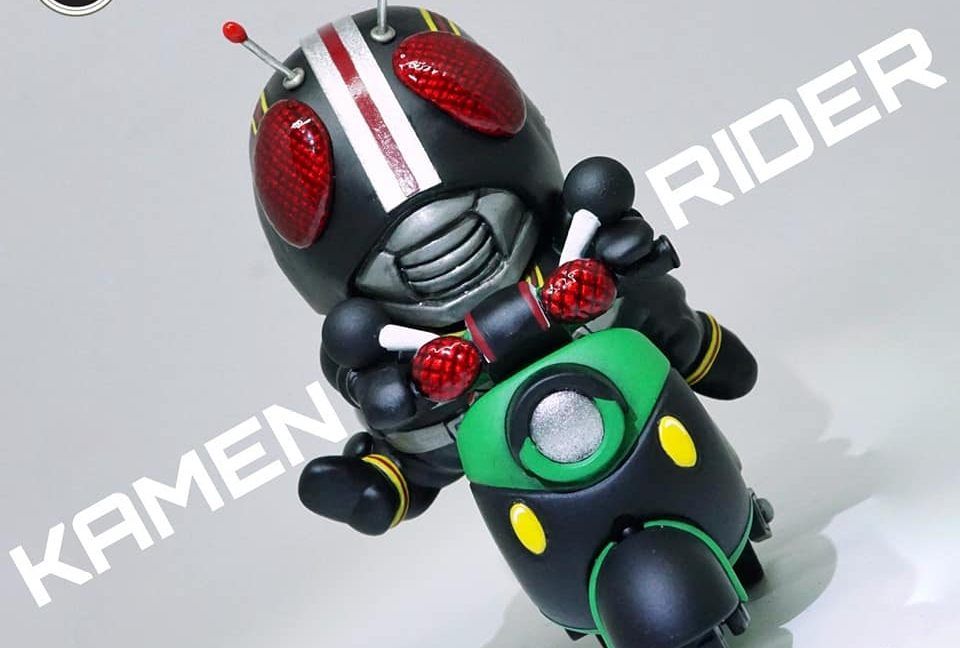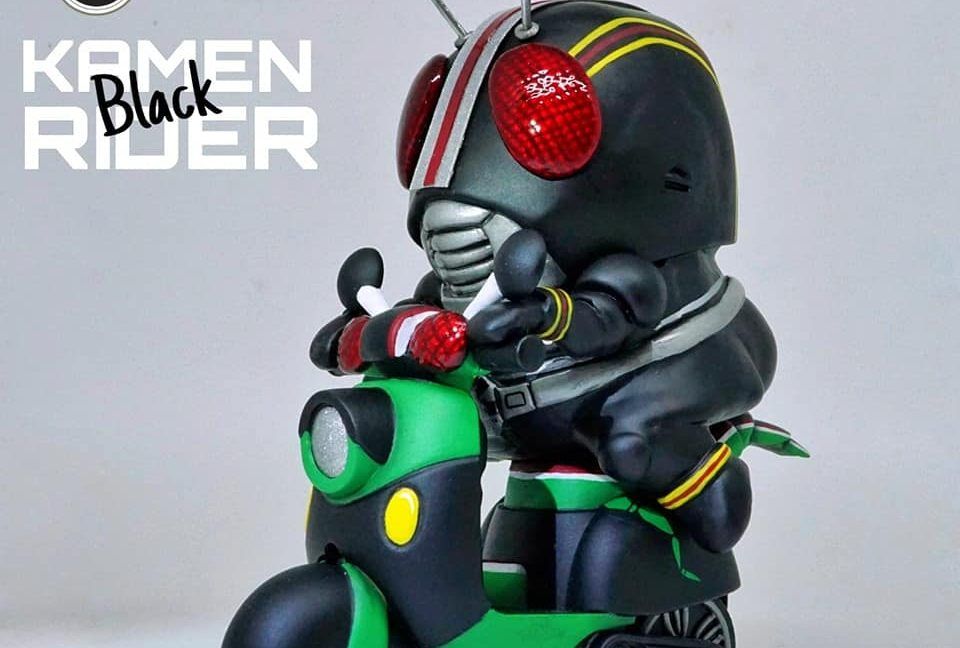 If you want in on the actions simply kindly email [email protected] or Direct Silvia Tampi via Instagram if you're interested. Tell Slivia The Toy Chronicle sent you.
Find Silvia Tampi via Instagram and Facebook.
You can get your daily Designer Toy fix from our TTC Mobile App. It's free too! FREE! Download on the iPhone or Android smartphones. Search for "The Toy Chronicle" and all your Designer Toy wishes will come true! Pretty much.
Did we fail to mention IT's FREE.