Sometimes we see things on the World Wide Web that we think are outrageous, the Unidentified Buttless Object by KAMIQQ was indeed one of those moments! Just look at it! Ha! We love it! Derived from KAMIQQ's stupid imagination, created based on peace and hope and inspired by a notable event where Trump met with Kim Jong Un on June 30, 2019.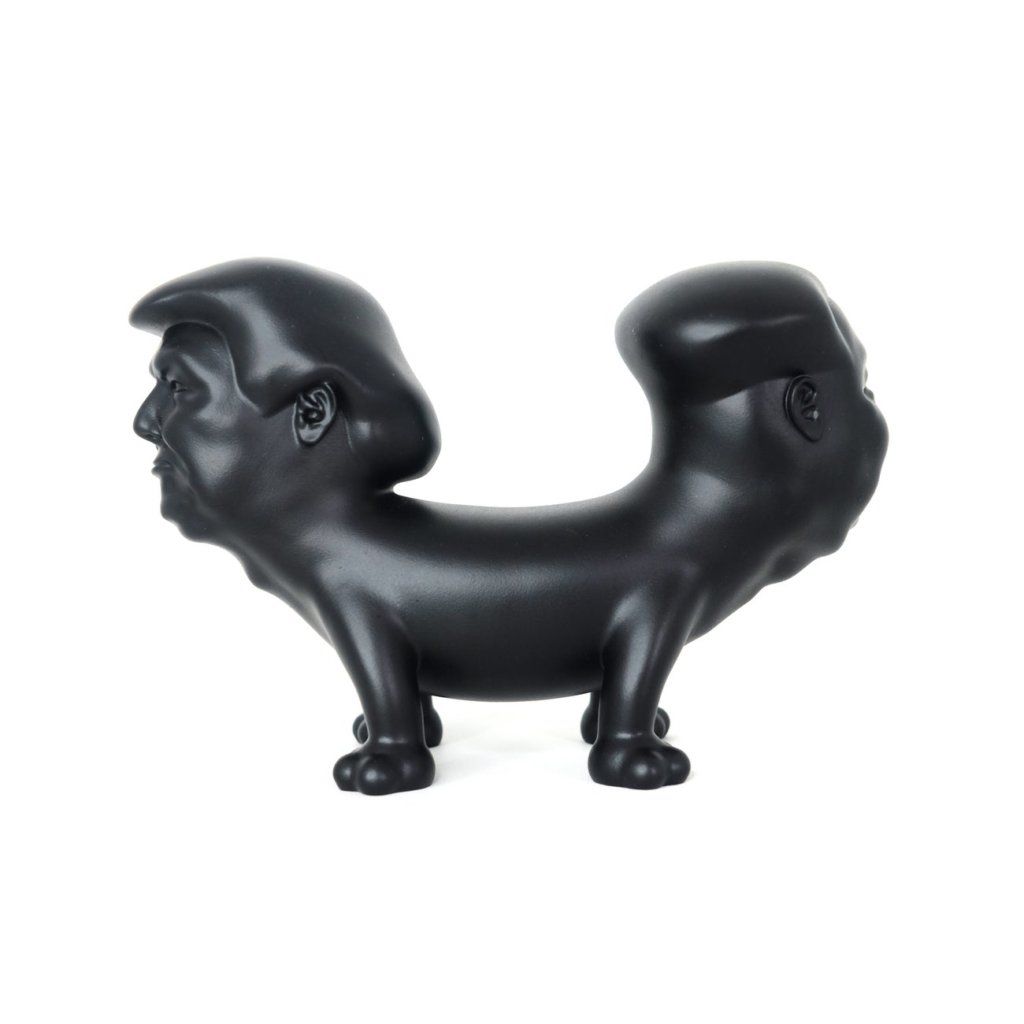 This art piece might offend certain people/group, but it also depends on your interpretation, and your interpretation depends on which side are you leaning on, love or hate, but in the end it's just an art, let's celebrate arts!

KAMIQQ, September 2020
Released yesterday, the Unidentified Buttless Object is made from resin and measures in at 21 x 8.5 x 14.5 cm. Each comes boxed with a small certificate of authencity. This colourway is limited to 25 pieces and each is priced at $260+shipping.
---
KAMIQQ Social Media
Instagram: https://www.instagram.com/kamiqq.toy/
---
If you want to support The Toy Chronicle, we have a number of options available to you. We have started to stock a wide range of releases that we think you will enjoy. Ranging from production pieces from Superplastic, Unbox Industries & POP MART, to original pieces from our favourite artists like Sank Toys, Quiccs & Czee13. Purchasing one of our pins also really help. A quick, cheap way to also support the TTC is by making a small donation. These can all be completed below through our online shop. We appreciate all the support! Thanks!