Would Thailand Toy Expo be TTE without Unbox Industries rocking up and bringing with them some f'n awesome Designer Toy goodies?! No, no it would not. That is why it is great to know that TTE 2019 will be graced with the amazing Unbox Industries this weekend. Oh and you better believe they'll be bringing f'n awesome Designer Toy goodies with them! Hell yeah! Let's check it….
Super Size Jumbo Burger Elfie 'Psychedelic Stack' will debut at TTE this weekend! Just look at all dem colours going on! Mesmerizing, don't ya think?
Cafe Debollo will have a number of items on the Unbox Industries TTE booth too. The special edition Pineapple Bun Girl that will be available (pictured above). Lets not forget sofubi releases from Ngaew Ngaew too!
The tropical version of Chubbi Chunk, which is an exclusive at Thailand Toy Expo will certainly add some spice to your collection. Along with the chilled out, laid back Chubbi Chunk. Both available at TTE location Beacon 2 / G16-G17!
See, we didn't tell a lie. Unbox Industries are certainly bringing the heat to Thailand Toy Expo this weekend. Are you heading to TTE? What do you have your eye on, if you are? If you're not heading to TTE, what do you hope that Unbox Industries will have remaining so they can do an online release?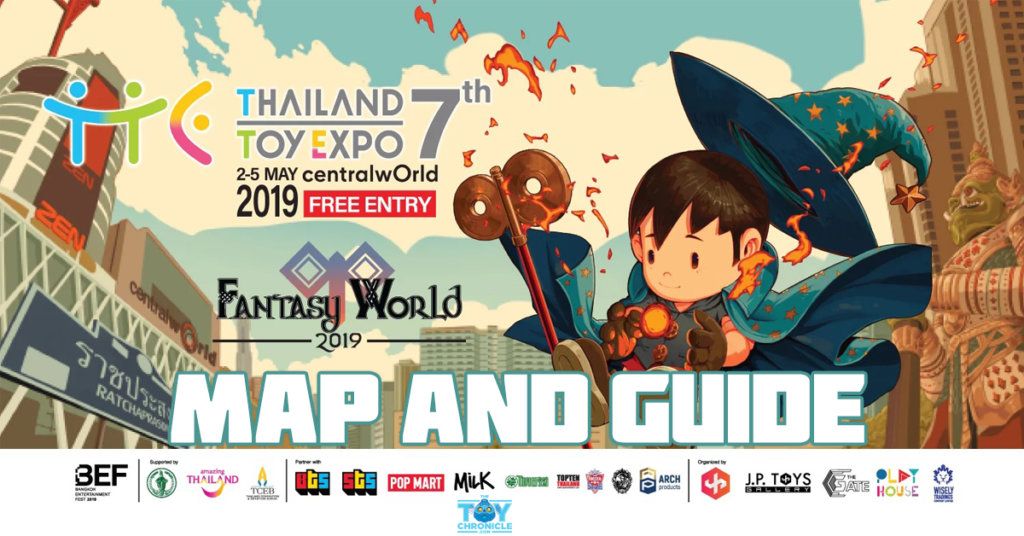 Oh and as we mentioned, there is the TTE Map & Guide that TTC Andy kindly put together for you to use. Click on the image above. You can also check out the TTC Facebook and Instagram for Thailand Toy Expo coverage over the next few days. Glorious days ahead in Thailand! Don't miss out on all the fun!