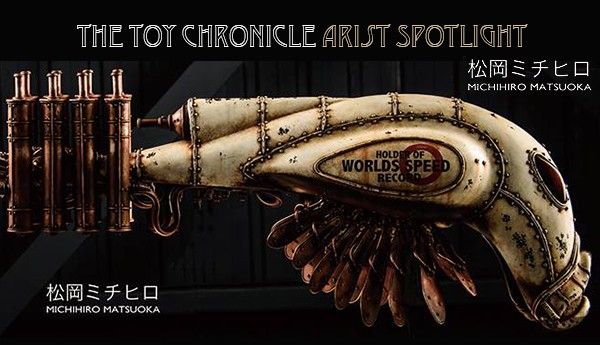 The Toy Chronicle Artist Spotlight makes a return and shines the light on Japanese artist Michihiro Matsuoka. While doing some TTC research I stumbled on an image that took my breath away, why you ask… simple, I have not seen art work like this before, the only comparison maybe a touch of our very own UK artist Doktor_A's style but still Michihiro is totally unique. Using resin clay,aluminium,acrylic, plastic plating and even real bird feathers one or two of his works. He creates magical animals with steampunk/futuristic cyber feel, fusing animals and a machine together.
Below are just a few examples of Matsuoka -San spectacular work.
Goldfish???
Treehopper ????
"The work which insists on progress of time visually.
I produce a machine had a good use of a rusted machine, an old device.
It fuses with an animal and a machine.
I express it as a flying boat and a floating object"
Rocket Rabbit????????
Armadillo??????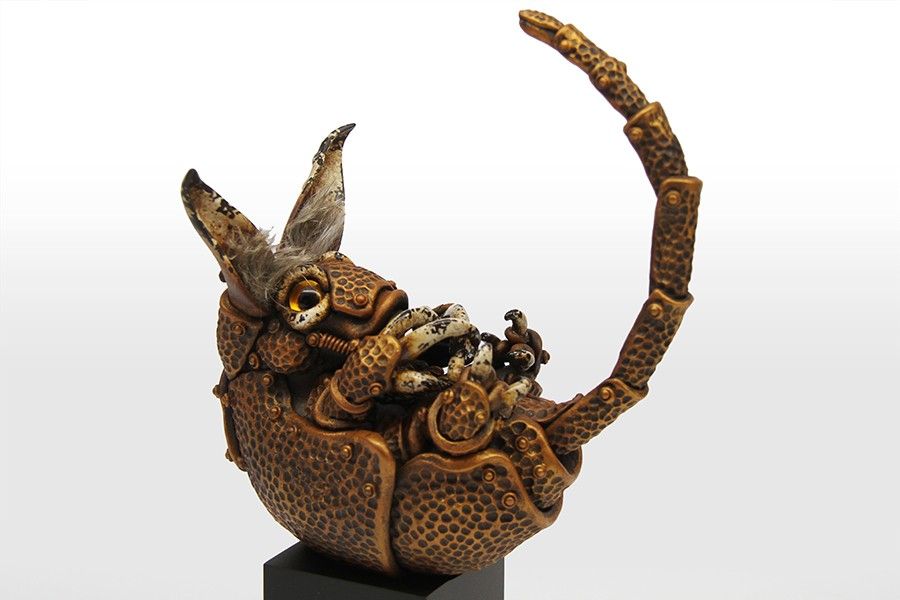 "It has an interest in equipment and natural material that is weathered from around the time with discretion, and work production, etc. that you have experience and the received stimulus to inspiration in those days.
Many of the works, a floating object that fused the animal and the device is one that was object of, we have created a strange work, such as while is unrealistic thing also to illusion that "are real."
Well-thumbed device, degradation and distortion, finish that expresses such as fading or peeling is performed, you feel the "passage of time" on the side to see"
Sea Dragon ??????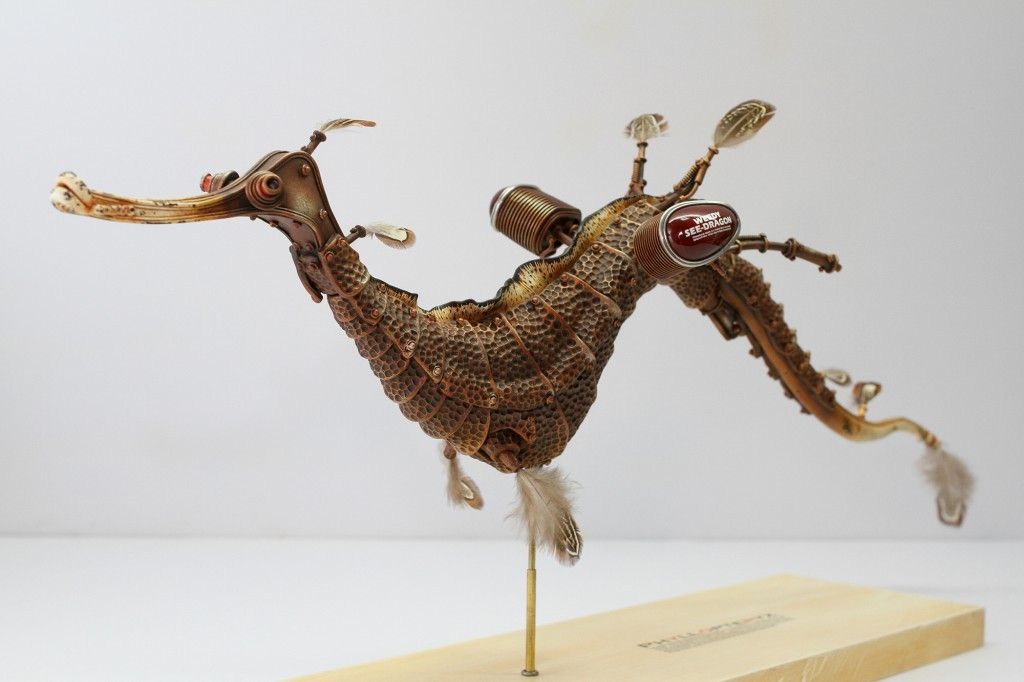 Ural Owl?????
Michihiro Matsuoka portfolio is pure eye candy you can have a look yourself —>HERE<— and be dazzled at his creations.
You can also find Matsuoka-san's via his website http://michihiro-matsuoka.com/ Facebook and Twitter.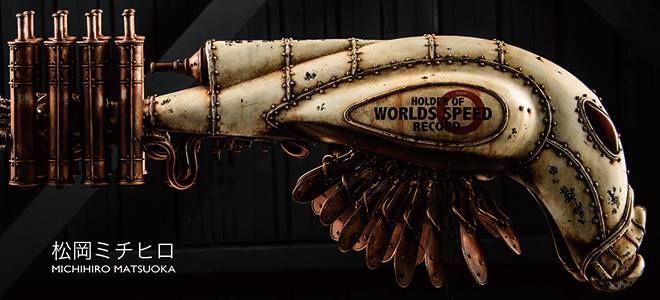 (all images and info are lifted from  http://michihiro-matsuoka.com/)