Aghhhh can you believe that ToyConUK is only a matter of 32 hours away (from time of writing)??? We've been busy beavering away with our hype (actual skill) whilst artists have been hard at work creating new & interesting art for you guys to gawp at and purchase this coming weekend. Jaykblu is releasing his new Ruffelz platform on Saturday and we have the information below on the release!
Ruffelz are semi-solid resin. Bottom half is solid. Top half is hollow. Much like ourselves. Available in two colourways at ToyConUK – Red & Blue. They are limited to 20 pieces and are priced at £30 each. Each Ruffelz is hand painted & therefore unique, some with metallic elements. All Ruffelz are signed, numbered & boxed with authenticity certificates. They also come with specially made printed fabric bags! They'll be available from Booth #30. Check out the pics below!
Produced by ZazaToybox. They will be available via Jaykblu.com after toycon if any remain. You can also locate Jaykblu on Instagram HERE.
---





---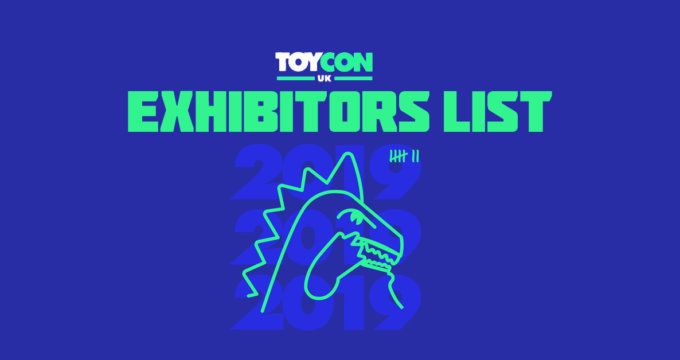 Tickets HERE http://www.toyconuk.com/buy-tickets
ToyCon UK 2018 will take place on Saturday the 30th and Sunday the 31st of March 2019 at York Hall, Bethnal Green, London, E2 9PJ.
The show hours are Saturday 10:00 am to 5:00 pm and Sunday 10:00 am to 4:00 pm.
We only hold a very limited amount of tickets available for walk-ups on the day, so we recommend picking-up your tickets well in advance, especially as previous years have all sold out very quickly.
The following tickets are available for purchase:
General Admission Saturday – £15.00 (ages 13 and over)
General Admission Sunday – £10.00 (ages 13 and over)
Weekend Pass (Limited to 150 tickets) – £20.00 (ages 13 and over)
Children aged 0 to 12 are FREE – but please add the tickets to your purchase so we can track the number of attendees.
Children under the age of 13 must be accompanied by an adult.
The maximum number of tickets available to purchase by one customer is 4 adult tickets and 4 child tickets.