An absolute master at what he does, Muffinman is bringing the TREATS to ToyConUK this weekend with a wide selection that shows off his many, many talents! Muffinman will be sleeping as we write this, as he has an early morning travel plan to get from Germany to London tomorrow to bring all these lovely delights to Bethnal Green.
Anything & everything that Muffinman creates is on a different level to most that is out there in the Designer Toy universe. A serious talent that often goes unnoticed, as he is mild-mannered and delivers EVERY time. Taking on the Janky by Superplastic, Muffinman has actualised this wonderful Fritzi and his Shrewmouse-on-a-stick! You'll find Fritzi at Booth #38, priced at a very reasonable £65.
I think we love Muffinman as much as he loves TTC. On the scale of awesome, he has created a special TTC Robin especially for TCUK this weekend. With the TTC Blue & Yellow running through these Robin, each with their own baseball cap. Five of these will be available from his booth #38 for £15 and the other five will be available from our booth #1 too!
Muffinman will have an assortment of other Robin on his booth too in different sizes & colourways! Just as perfect as you'd expect. The tiny Robin will be available in a small run of five in clear teal and also ten of a lime green GID dayglo colourway too.
The regular sized Robin, seen below in both Sofauxbi and painted version will be available in limited numbers for £30 each.

The master of the Teddy Trooper will have two "Brain Police" variants of the Invaders from Ursa Cerebra Teddy Troops, each priced at £200. Another outstanding character creation from our favourite German!
We are sure that there will be more TREATS from Muffinman on his booth #38 from Saturday morning. If you're a fan of his work, please go check out his Instagram HERE.
---





---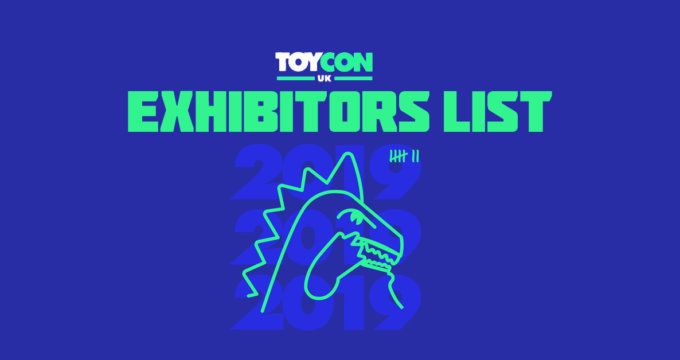 Tickets HERE http://www.toyconuk.com/buy-tickets
ToyCon UK 2018 will take place on Saturday the 30th and Sunday the 31st of March 2019 at York Hall, Bethnal Green, London, E2 9PJ.
The show hours are Saturday 10:00 am to 5:00 pm and Sunday 10:00 am to 4:00 pm.
We only hold a very limited amount of tickets available for walk-ups on the day, so we recommend picking-up your tickets well in advance, especially as previous years have all sold out very quickly.
The following tickets are available for purchase:
General Admission Saturday – £15.00 (ages 13 and over)
General Admission Sunday – £10.00 (ages 13 and over)
Weekend Pass (Limited to 150 tickets) – £20.00 (ages 13 and over)
Children aged 0 to 12 are FREE – but please add the tickets to your purchase so we can track the number of attendees.
Children under the age of 13 must be accompanied by an adult.
The maximum number of tickets available to purchase by one customer is 4 adult tickets and 4 child tickets.