Sticking two fingers up to the hype of ToyConUK, Mike Strick brings his original style to the proceeding this weekend in Bethnal Green, London. From punk to a great showman to a message you'll never forget in a hurry!!
It's hard explain to anyone who wasn't there the impact The Young Ones had when they first hit our screens. It was Monty Python for the Punk generation – anarchic, destructive and hilarious. Vyvyan's debut could be the best entrance ever, crashing through the wall holding a severed leg and announcing 'I've been down the morgue!'

Mike Strick
This limited edition, hand made resin art figure stands 12cm tall. He is jointed at the neck and shoulders and is signed and numbered. Priced at £45 each.
Tardigrades have been called 'the cutest invertebrate'. They can also give Hugh Jackson a run for his money in a song and dance number.

Mike Strick
The Tardigradest Showman stands at 11cm tall and will be priced at £45 each.
The death scenes in Edgar Wright's Hot Fuzz are all quite shocking next to the film's rather gentle character humour. The sudden demise of local newspaper reporter Tim Messenger (Adam Buxton) is memorably horrific but manages to stay slightly cartoonish rather than realistically graphic; more Tex Avery than Texas Chainsaw. For a brief moment, the unfortunate steeple-headed victim becomes a surreal new character in its own right.

Mike Strick
This limited edition, hand-made resin art figure stands 12cm tall and is signed and numbered. Priced at £25 each.
Mike will be on booth #T4. He'll also have very limited numbers of his Dairy Princess (£45) and Shell Shock Mini (£25) available too. You can find Mike on Instagram HERE.
---





---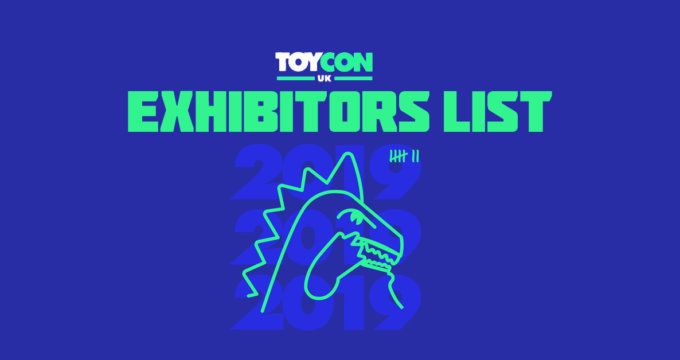 Tickets HERE http://www.toyconuk.com/buy-tickets
ToyCon UK 2018 will take place on Saturday the 30th and Sunday the 31st of March 2019 at York Hall, Bethnal Green, London, E2 9PJ.
The show hours are Saturday 10:00 am to 5:00 pm and Sunday 10:00 am to 4:00 pm.
We only hold a very limited amount of tickets available for walk-ups on the day, so we recommend picking-up your tickets well in advance, especially as previous years have all sold out very quickly.
The following tickets are available for purchase:
General Admission Saturday – £15.00 (ages 13 and over)
General Admission Sunday – £10.00 (ages 13 and over)
Weekend Pass (Limited to 150 tickets) – £20.00 (ages 13 and over)
Children aged 0 to 12 are FREE – but please add the tickets to your purchase so we can track the number of attendees.
Children under the age of 13 must be accompanied by an adult.
The maximum number of tickets available to purchase by one customer is 4 adult tickets and 4 child tickets.