Toy Art Gallery presents another jurassic adventure courtesy of legendary artist James Groman. This debut answers the one important question that's been troubling humanity for quite a while now; What's better? Zombies or Dinosaurs? And the answer is both, COMBINED! Confused? Be no more, here is the brand new BRACHIOSAUR!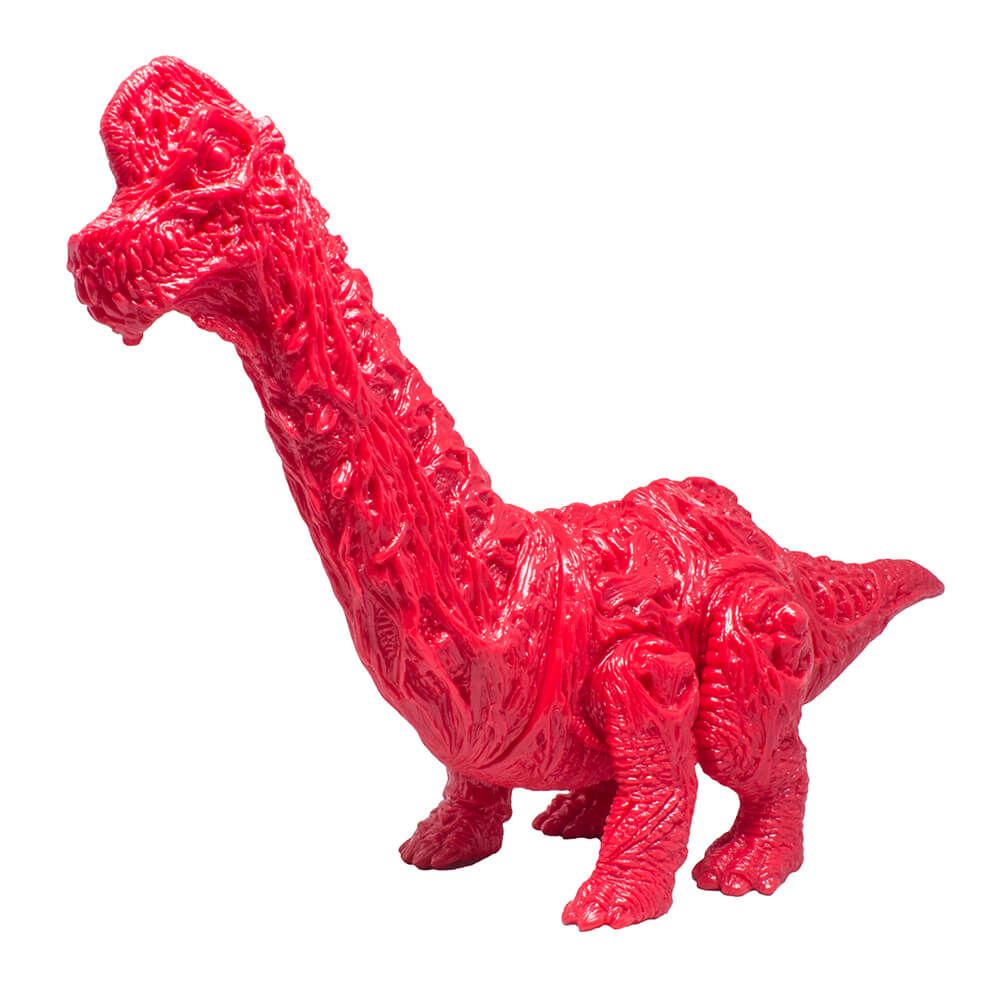 Super detailed sculpt by James Groman, with all the gory details we'd expect from a zombie dinosaur. The bright unpainted red vinyl cast suits this debut in a perfect way;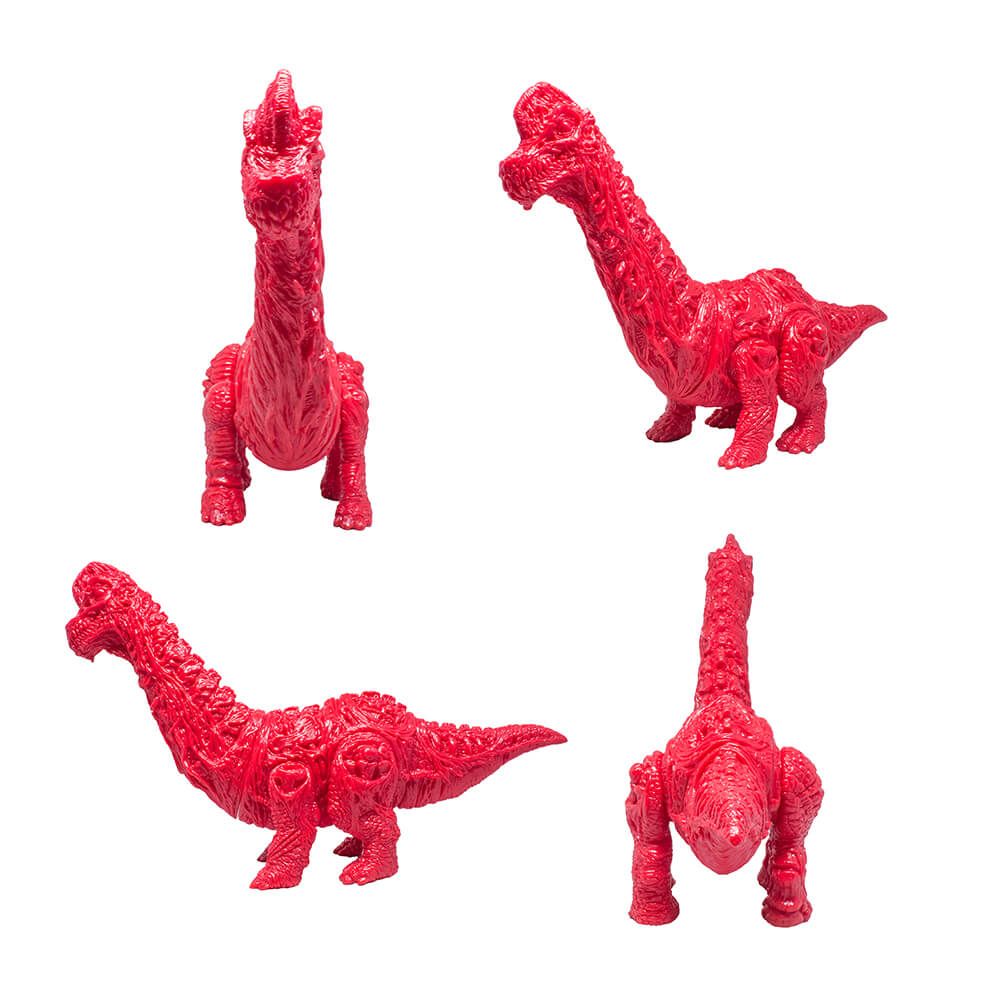 Stands 8 inches tall and features 5 points of articulation.
Another win for TAG and  James Groman.
Available this Friday 8/18 at 12PM PST at shop.toyartgallery.com for $125 (114 GPB).
[box title="Important Details"]
Price: $125 (114 GPB).
Release date/time: Friday 8/18 at 12PM PST.
Link to Site:  shop.toyartgallery.com.
[/box]
Follow Toy Art Gallery on Facebook and Twitter.
Check James Groman blog.
*pics via TAG