We always loved HX Studio (Jesper Puchades) the Catalonian based studio works and we took this opportunity to ask him to make a couple of TO-BOTS of us as they were badass bots and his style was TTC's fancy.  TO-BOT looks great and very unique looking design with the mecha/fighter pilot/spaceman, but truly something fresh and his Squadron series went down a storm. We are so glad that Jesper agreed and will be bring the TP-BOT's in person to ToyCon UK this year!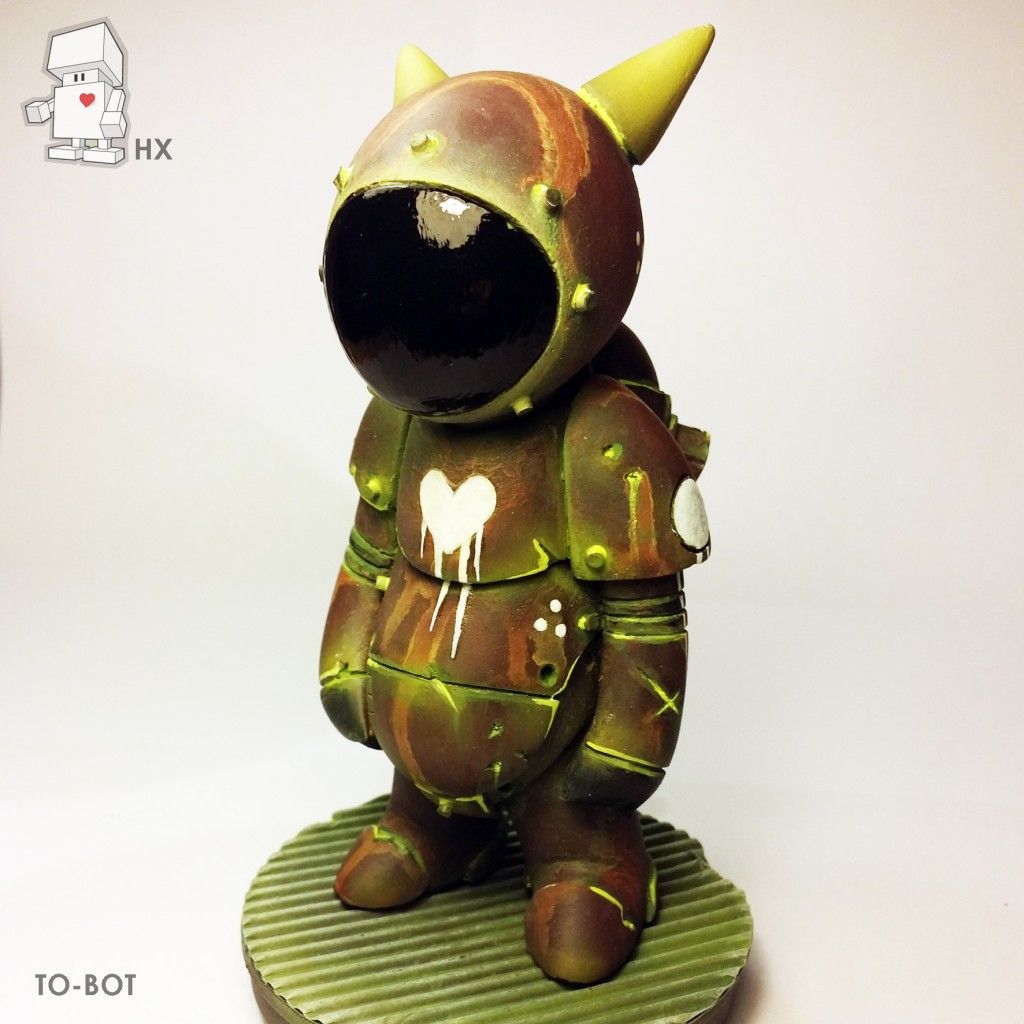 Not only do we get a TO-BOT we get his companion too D.O.G²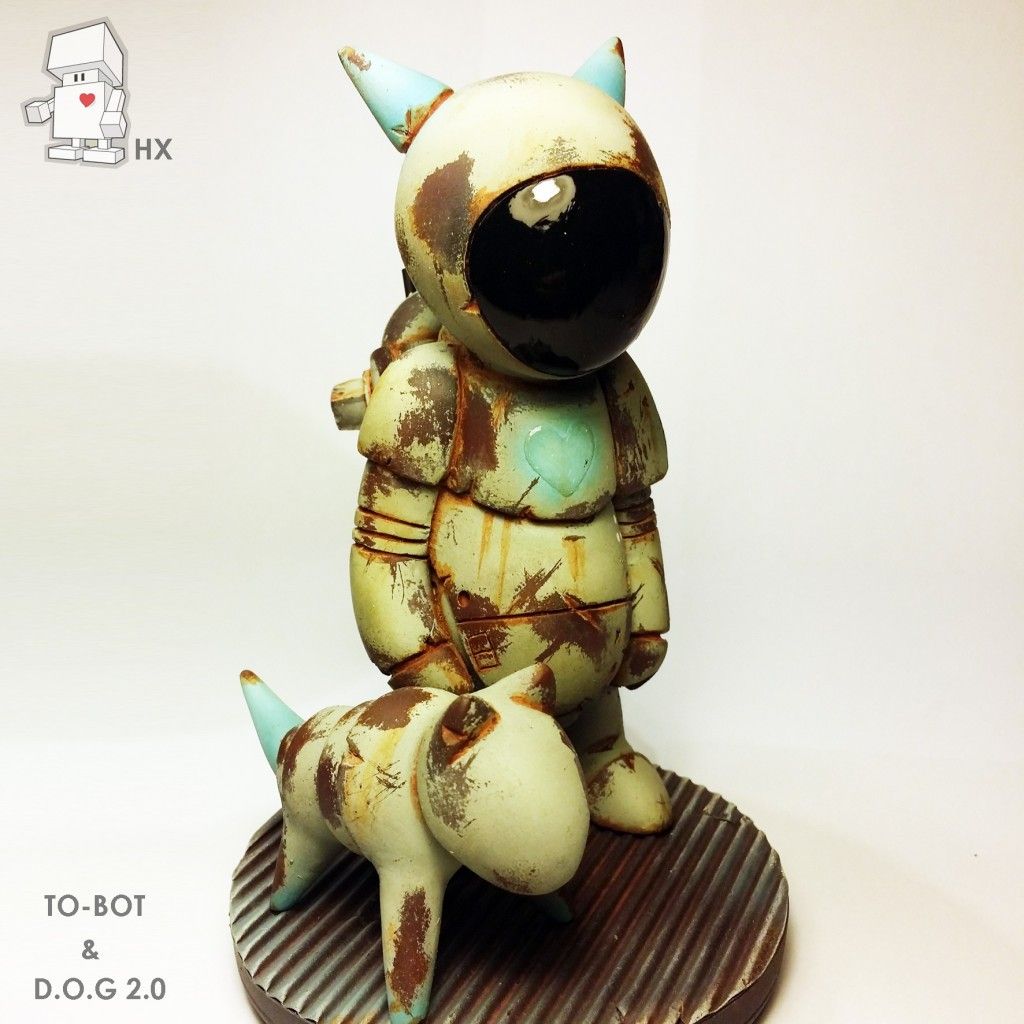 Each TO-BOT stands around 5? tall and each have its unique markings but the same colourway. The TO-BOTS look well made and finished off beautifully.
£50 (To-Bot + D.O.G ²)  £45 (To-Bot) Base included. Come visit us at booth number 1!
Follow HX Studio Via Instagram , Facebook and Online shop Looking for a commission?  you can email him at [email protected]