Chris Pyrate, comic book artist (from Image Comics, Bartkira & more) just release his first designer toy in partnership with comic books retailer Third Eye Comic. Meet the awesome Three Eyed Kaiju!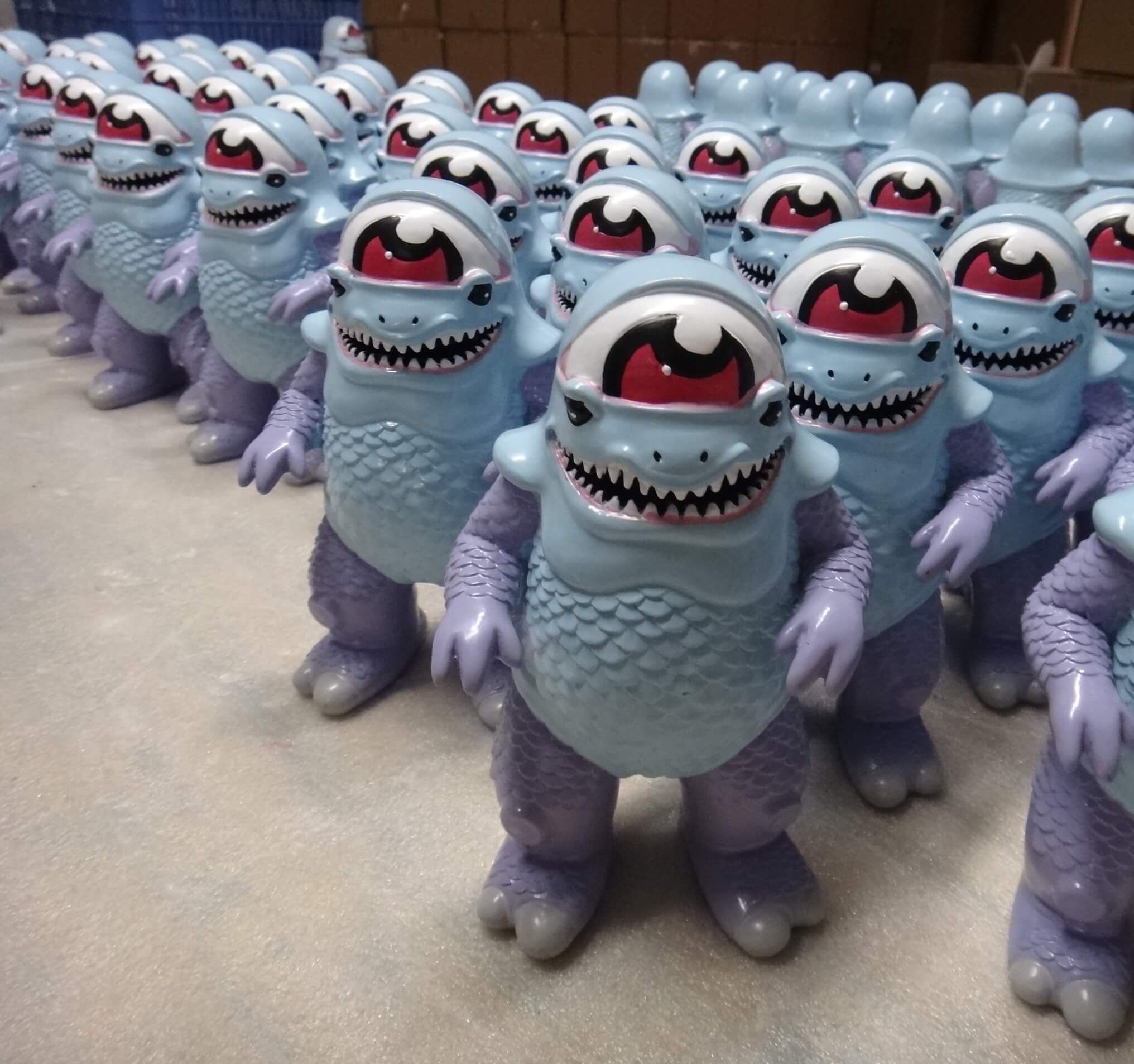 The Three Eyed Kaiju first appeared on a t-shirt collaboration also designed by Chris Pyratee & released through Third Eye Comic at Washington DC's Awesomecon 2014; but has since been recreated for 3-dimensional consumption.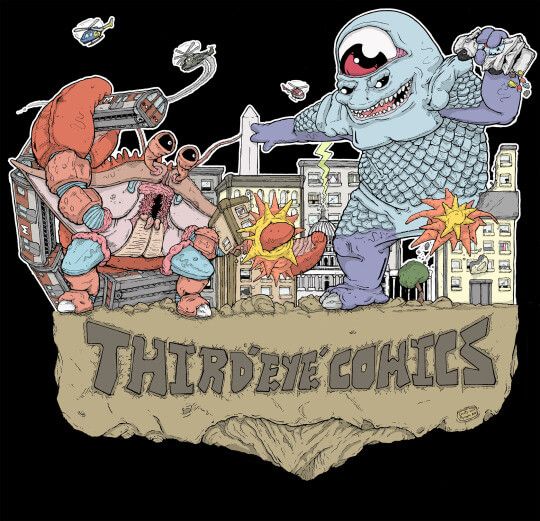 "While Third Eye Comics is a big supporter of the Designer-Toy community, selling all the major releases; this was the 1st time either Third Eye Comics or artist, Chris Pyrate, have produced a toy. The production & design was completely handled by Chris Pyrate & his studio/production company, AHUMANFLY."
Three Eyed Kaiju was released at the Third Eye Comics sponsored convention, Awesomecon 2016 and immediately sold out of over 1/2 of the inventory which was limited to 200 pieces.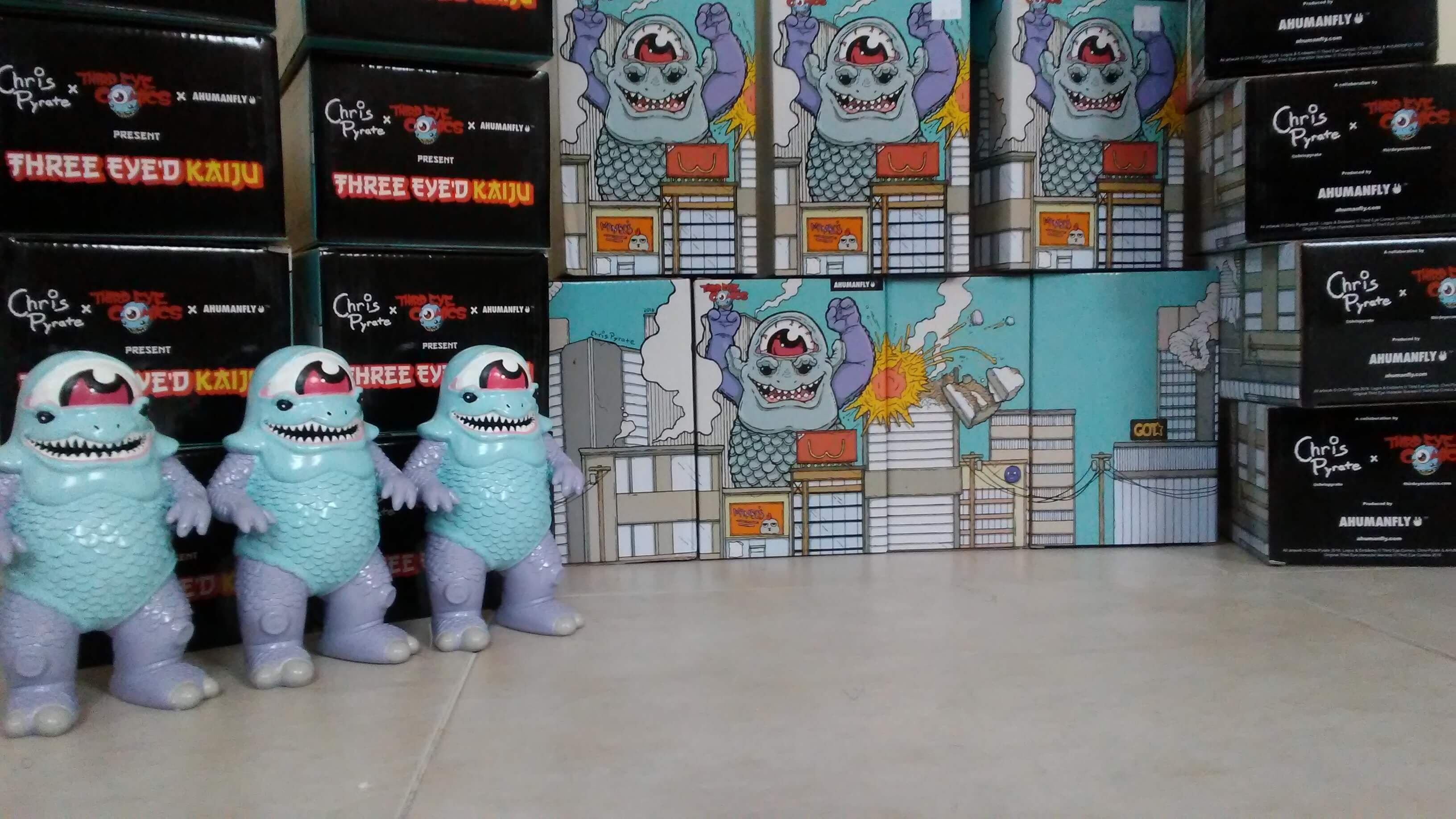 The 6 inch, polystone figure comes in a complete, 360 wraparound-imaged box also designed by Chris which serves as a diorama. We absolutely love that concept. Packaging  is a fundamental part of a designer toy, when artists "incorporate" it in the toy itself it's so satisfying. Thumbs up Chris Pyrate! We also liked the figure and we bet it has a nice feel! Chunky with all those scales textures, a "shark" like face and that hudge eye on the top makes it very appealing. We would like to see a sofubi version of it, what do you say Chris Pyrate?
That being said we wouldn't mind at all getting our hands on it.
You can purchase your Three Eyed Kaiju HERE, retails for $35/£27.
Also for the behind the scenes process check out Pyrate's IG @chrispyrate and www.ahumanfly.com.
Show Chris Pyrate some love on: