Last week we brought you the Paulus Hyu "Daydreaming Hope" custom Uamou's which was an exclusive for a non-profit charity Art For Hopes. Today Indonesian artist Mr. Kum Kum will be also making custom Uamou and Boo's for Art for hopes. Mr. Kum Kum who's known for his unique  pointillism style along with his love of his signature gold and black takes the UAMOU & Boos to a darker place. To top it off, these one eyed kaiju's GLOW IN THE DARK!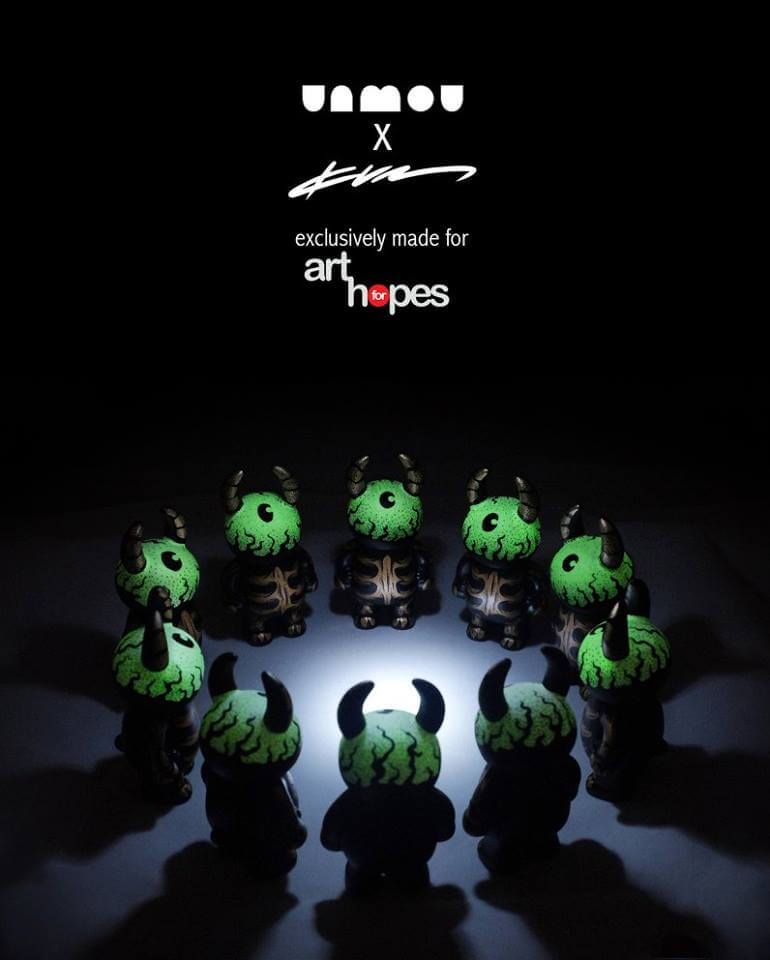 Limited to 10 sets only.Each set comes with : 1 x Mr. Kum Kum Uamou and 1 x Mr. Kum Kum Boo.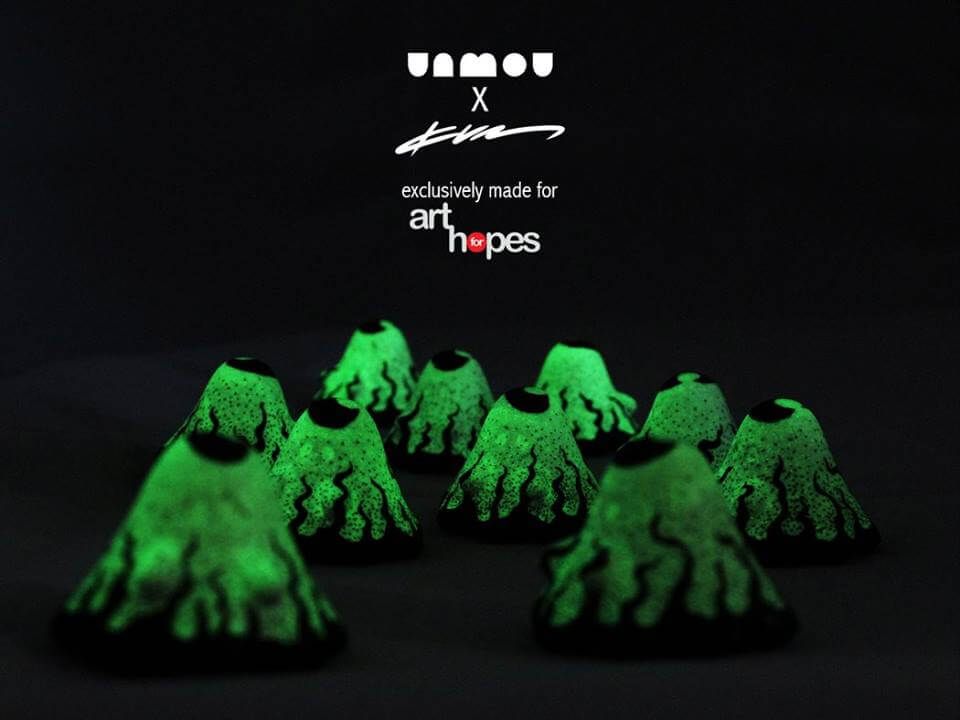 Will be on sale September 2016 at http://artforhopes.bigcartel.com/ Time and date will be announced soon. Stay tuned.
Find Mr. Kum Kum on Facebook, Tumbler and Instagram.
All profits of this sale will go towards Pansophia Indonesia
Non-Profit Organization

Pansophia Nusantara Foundation was established in 2009.

Here at Pansophia Indonesia, we believe in the strength and influence of a good early childhood education to give children the foundation of a good character building and instill the sense of righteousness, solidarity, responsibility and thirst for knowledge at an early age.

Did you know that school enrollment is less than 50% in Indonesia? Children who are not enrolled in schools exhibit less tolerance to their peers of different religion and race and are more likely to be involved in violence.

Our goal is to provide children ages 3 to 5 years old with quality education and proper nutrition. We choose to focus on early childhood in order to tap into the "Golden Age", in which brain development is at its most rapid and character evolvement occurs.

Pansophia Indonesia has built 2 learning centers and 7 schools across Indonesia, catering to approximately 1000 under-privileged children. Over time, parents, teachers, and surrounding community have witnessed the significant improvement in their characters and their initiative to learning and building a community together.

We aim to continue to extend our facilities and services to cater to more children and hopefully in the course we can help shape these children and bring a better future for the children of Indonesia, anticipating them to be leaders of the future.

The future of Indonesia is our responsibility and every effort, however small, will make a great impact on them.

For any questions and suggestions of how to help us improve, please contact us as [email protected]