Feeling blue and you need something to pick you up? Leftover Toys has your back, Keto and mostly carb-free is this is Wafull XL "Frostbite" by Leftover Toys! Have you ever wondered what became of that weird tasting ice cream you left in your freezer? I assume you've never found your frostbitten snacks looking quite like this. The coldest Wafull yet, Wafull XL "Frostbite" edition is sure to give the rest of your collection chills. 
This is Wafull (XL) a triple scoop of existential flavour. Slowly dripping away, this abandoned cone has yet to fully realize its fate as a puddle of sidewalk sugar. At more than twice the size of the original, Wafull XL is sure to satisfy your collectable sweet tooth. Remember ladies and gentlemen, as delightful as they may seem there are not edible or intended for human consumption.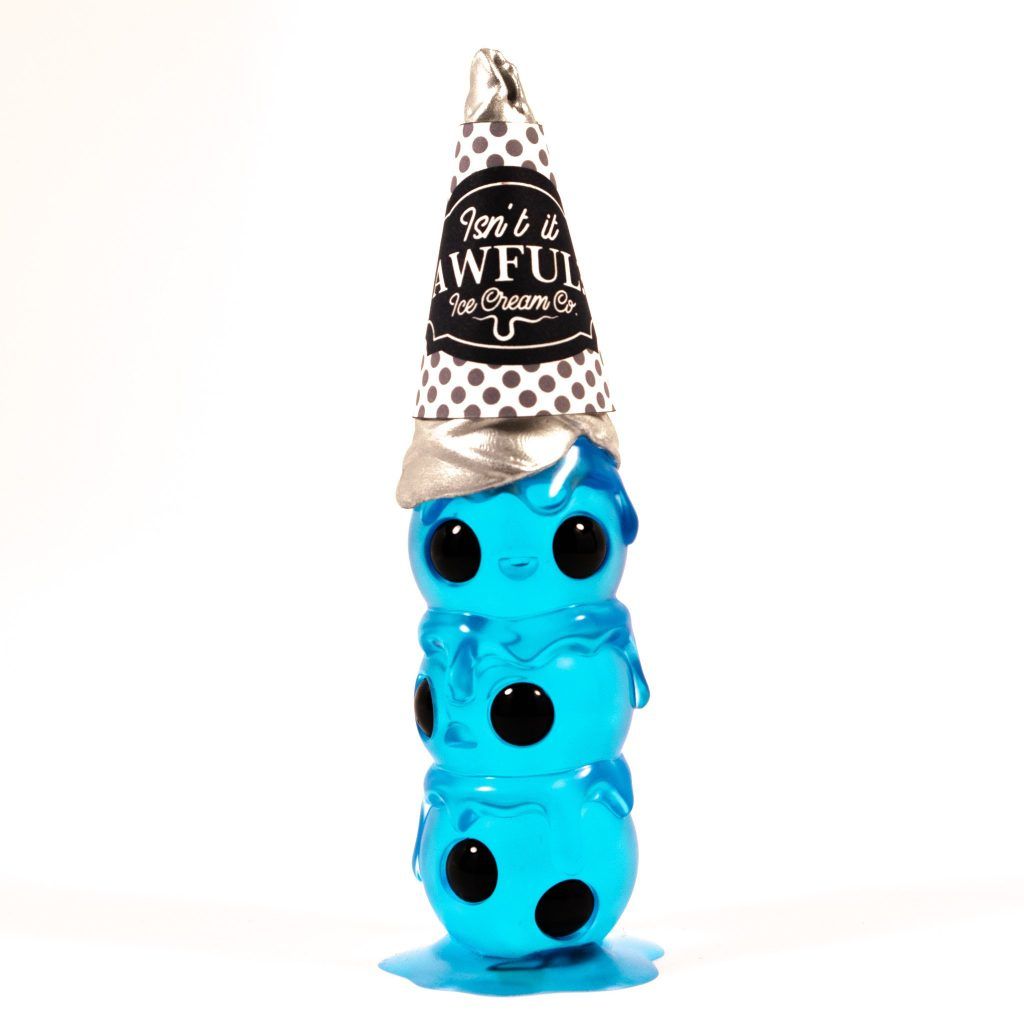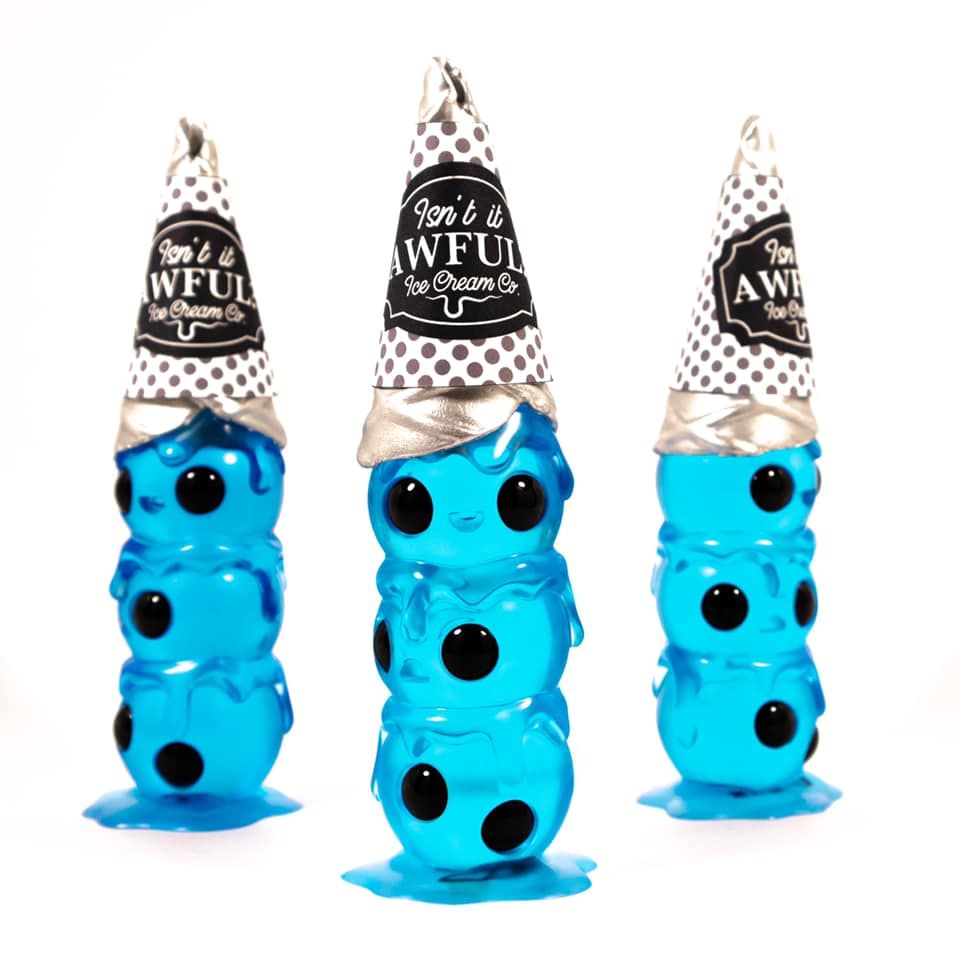 Limited edition of 35
Size: 7"
Material: Resin
WHEN: NOW
WHERE: https://leftovertoys.com
Looking for Ributt "Original" Edition Vinyl Figure from Johnny Dean? you're in luck as "Original" is in stock and ready to rock your collection.
A loyal frog who can make his home almost anywhere, Ributt is always seeking big adventures and even bigger snacks. Will you invite this amphibious friend into your collection or leave him out in the rain?
Size: Dimensions 3.5 x 3.75 x 2.25
Material: Vinyl
Price: $35 USD
Find Leftover Toys via Facebook and Instagram.
You can get your daily Designer Toy fix from our TTC Mobile App. It's free too! FREE! Download on the iPhone or Android smartphones. Search for "The Toy Chronicle" and all your Designer Toy wishes will come true! Pretty much.
Did we fail to mention IT's FREE.