There's no need for steroids here! possibly proof of the Roman ages had growth hormones? who knows, all we know is HE-MAN is no match for SixFootTurkey Toys "MARBLED OF THE UNIVERSE – APOLLO" HA. Those guys putting a spanner into the history books with their bootleg style collectables presents to you APOLLO!
I am Apollo, God of Prophecy.
Defender of the secrets of Mount Olympus.
Fabulous secret powers were revealed to me
the day I held aloft my silver bow and said:
'By the power of Zeus, I have the power!'.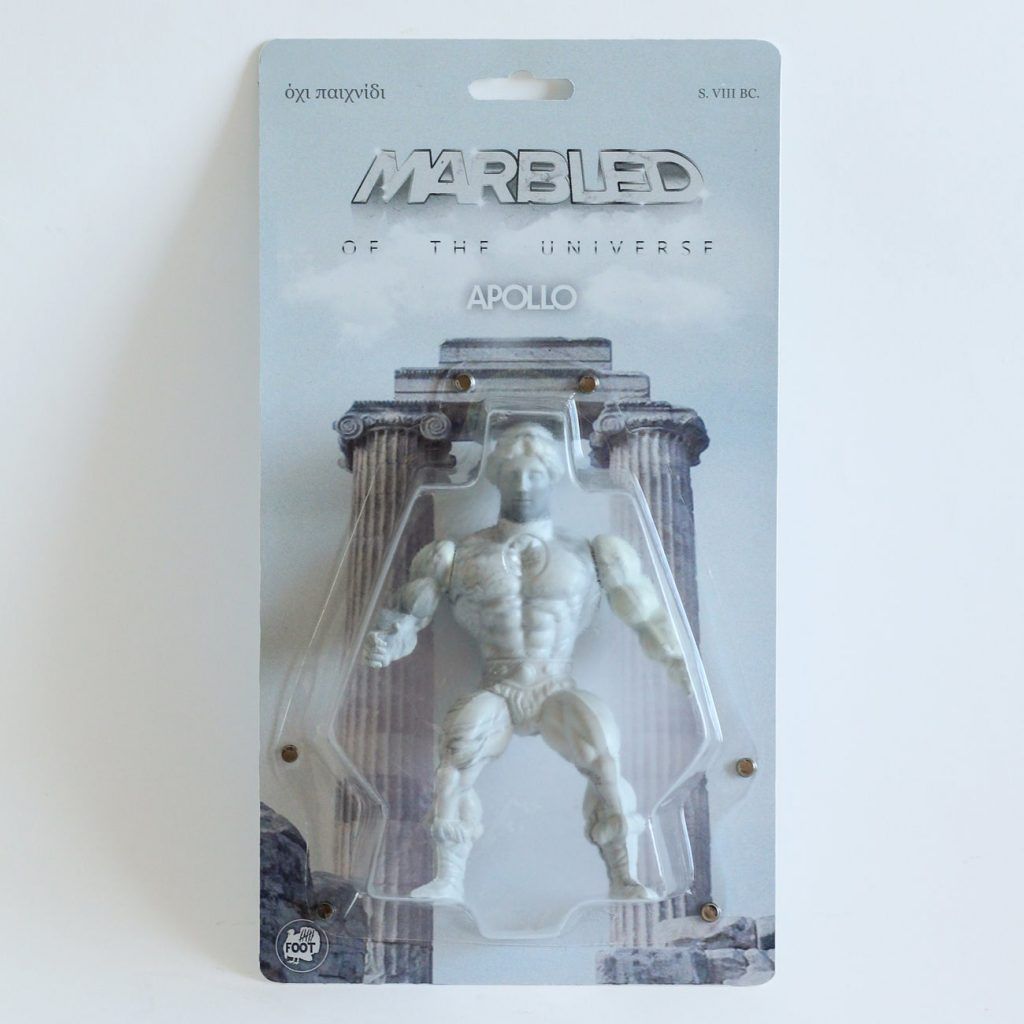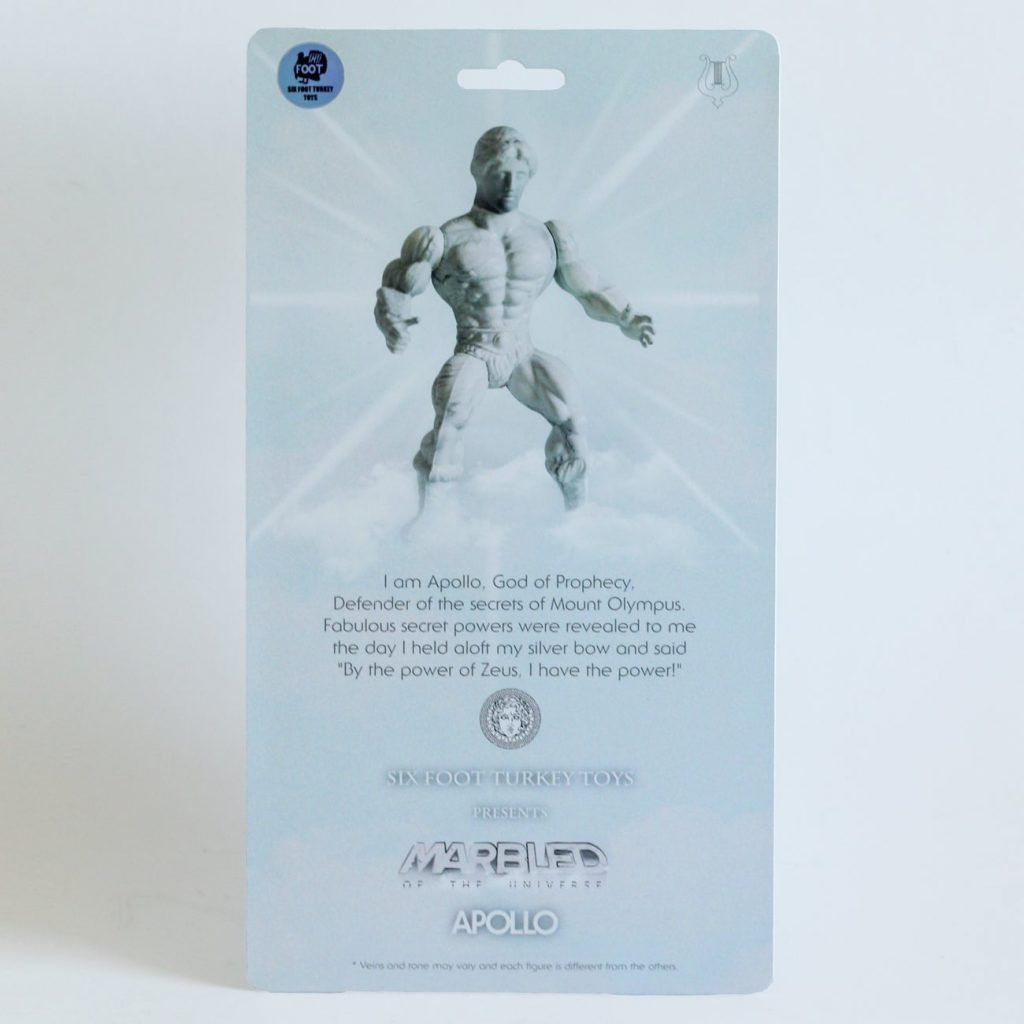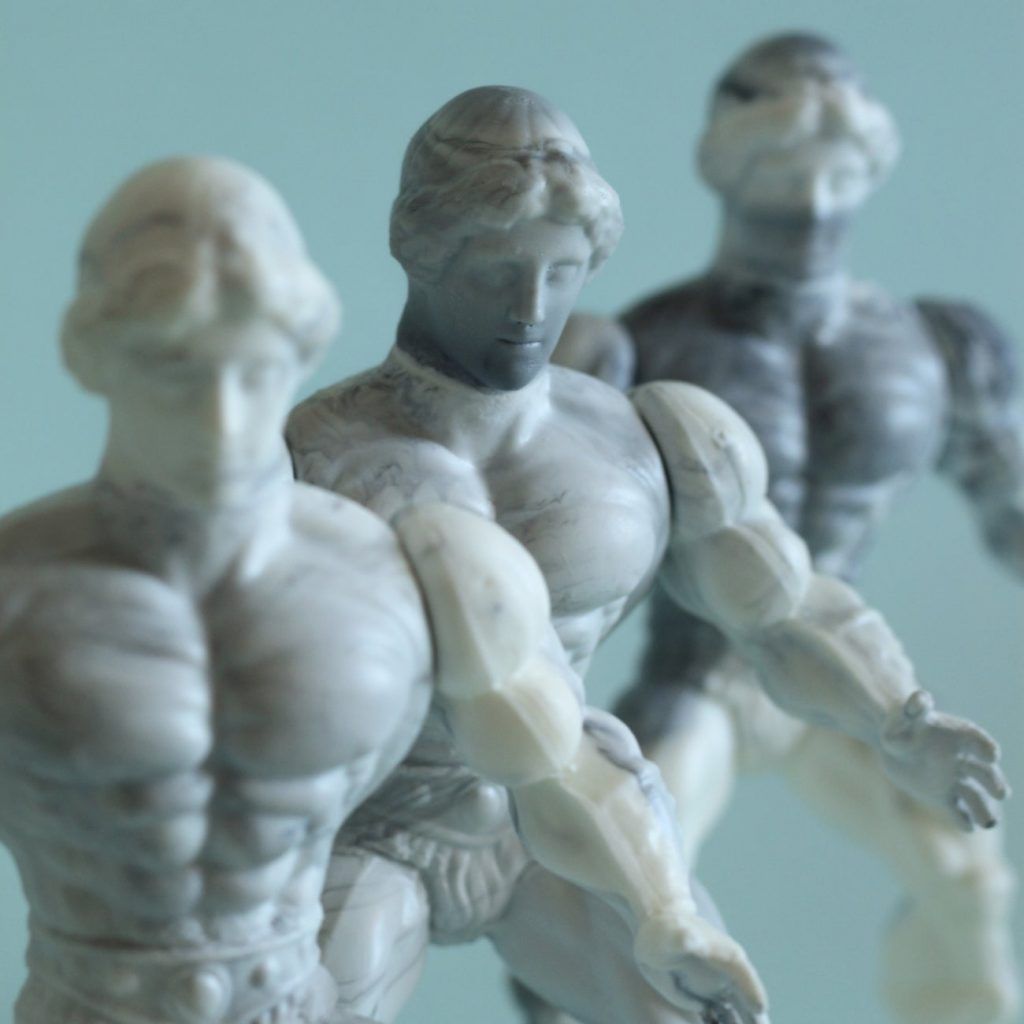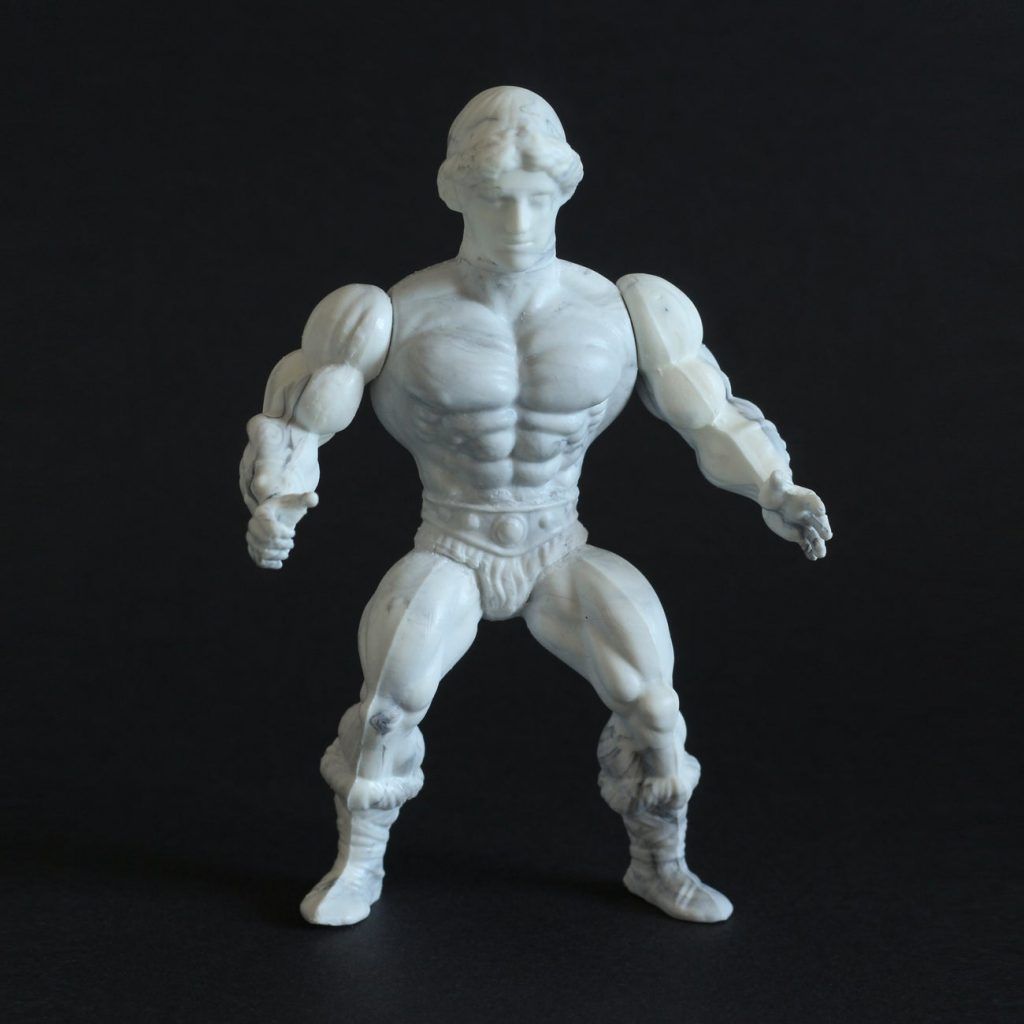 -Two points articulation (arms).
-Casted in pigmented polyurethane resin with marble effect.
-Cardboard designed and manufactured by us.
-Bubble hand-made in our workshop with Worbla© thermoplastic, attached with neodymium magnets.
-Numbered run.
-Not a toy. Not suitable for children. Collector's item.
Cardboard measurements: 29 x 16 cm. / 11,4 x 6,2″.
Figure measurements: 14,5 cm. / 5,5″
*Veins and tone may vary and each figure is different from the others.
* All orders will have a processing and shipping period of one week since the order is placed.
WHEN: NOW
WHERE: www.sixfootturkeytoys.com
Six Foot Turkey Toys Social Media
Facebook: https://www.facebook.com/sixfootturkeytoys-104012011319172
Instagram: http://instagram.com/sixfootturkeytoys
You can get your daily Designer Toy fix from our TTC Mobile App. It's free too! FREE! Download on the iPhone or Android smartphones. Search for "The Toy Chronicle" and all your Designer Toy wishes will come true! Pretty much.
Did we fail to mention IT's FREE.