Joining the slew of exclusive kaiju, sofubi and keshi that'll be up for grabs at the Rampage Toys x Disarticulators ToyCon UK booth next Saturday, April 12th, Tru:Tek is proud to reveal the resurrection of one of the craziest ever resin figures in keshi form… the mighty Tanklopula! The brainchild of Triclops,Jesse Destasio and The Tarantulas, the Rampage sculpted mini figure features signature elements from all 3 artists, including tentacles, a Nibbler chest piece and Tankhead turret- all coming fitted with fully interchangeable, 100% Glyos compatible joints. Originally making a very limited appearance back in 2011, the latest (and most likely final) run has been produced in a urethane rubber courtesy of Tru:Tek, with the batch of 15 each coming in a special one-off colourway inspired by a wide variety of 80s, 90s and 00s pop culture.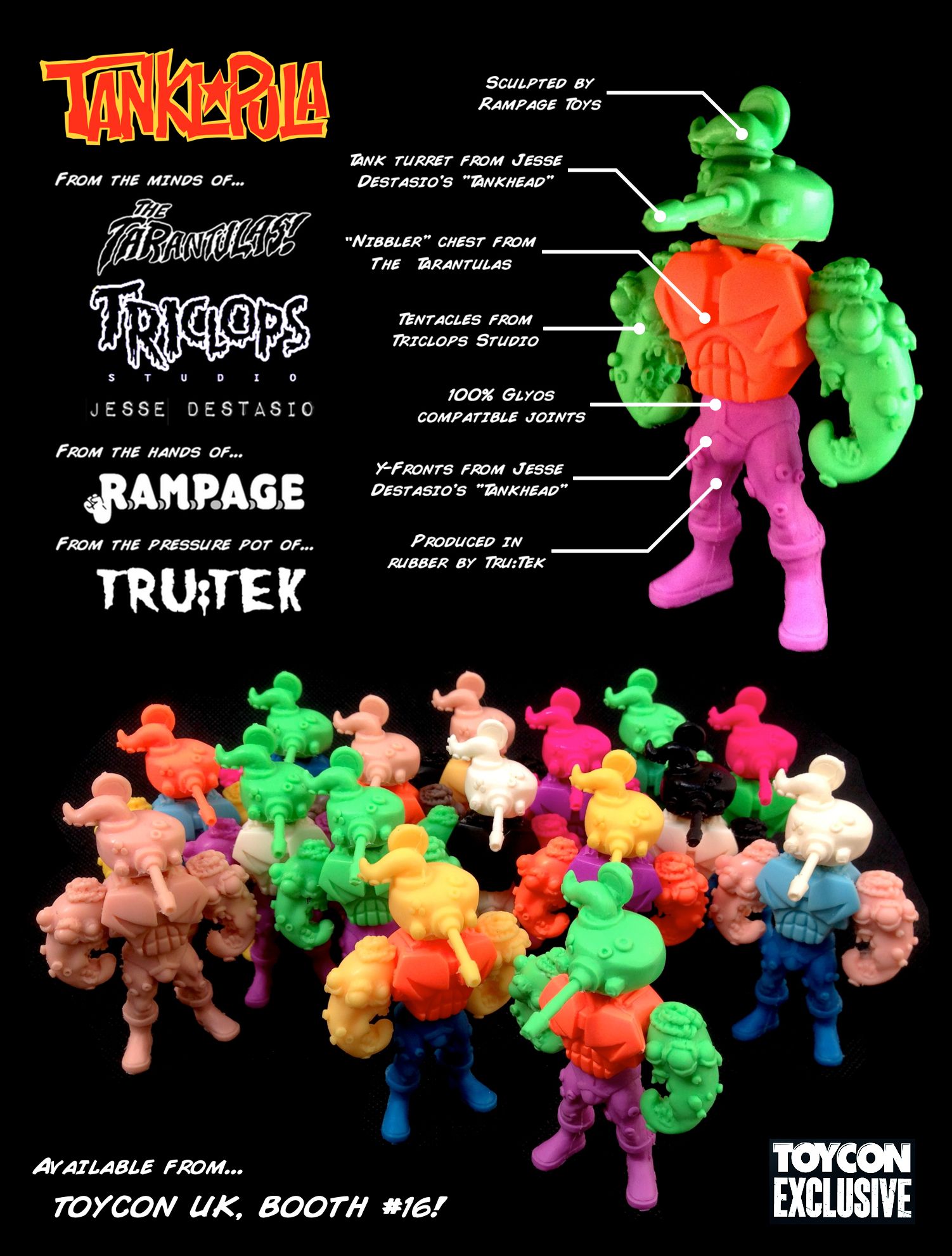 Nice to see a combination of Designers get together and bang out this badboy! got to gab a couple at Toycon!
Touching down exclusively at the Rampage/DA booth (#16) come opening time at 9am, Tanklopula has been priced at £35 a piece.