Following in the rabbit footprints of La Sabin & La Flamme, Huck Gee is about to drop another addition to the Lapin Noir series that he's been working on this year. Meet Le Mystique! How badass is that half-face mask?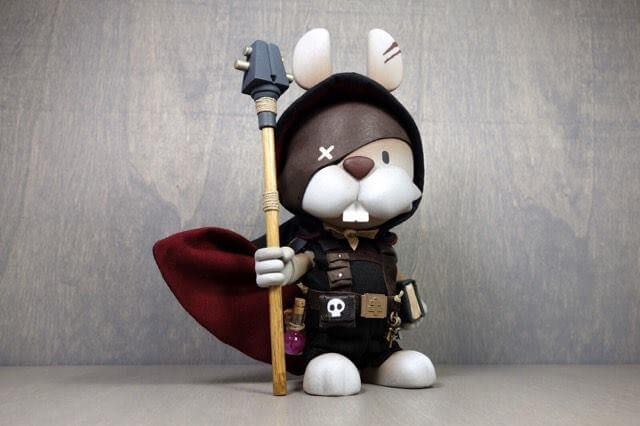 Huck has been teasing this new Lapin Noir over the past day, which you can see below and now we have the final full reveal & release details. There is some great detail in this release, such as the little pink potion bottle. Amazing! As with the previous Lapin Noir releases from Huck there have been a little tale that goes with each character. Who is Le Mystique, the mysterious, rarely seen, member of Lapin Noir? A rumored denizen of the sealed dark burrows, what secrets does he hold? To where does he scurry? Is Lapin Noir everything that it seems? And who leads this mysterious resistance group anyways?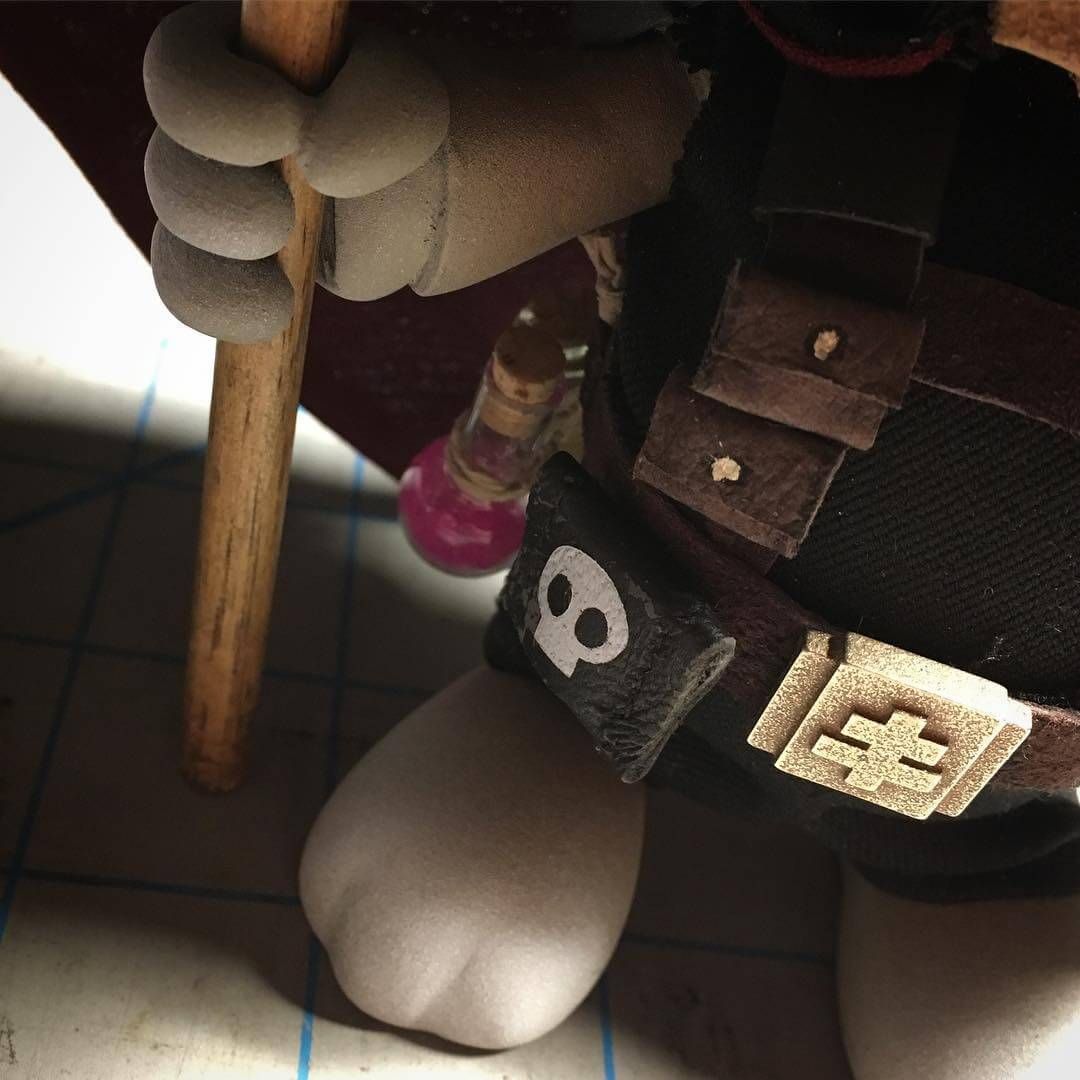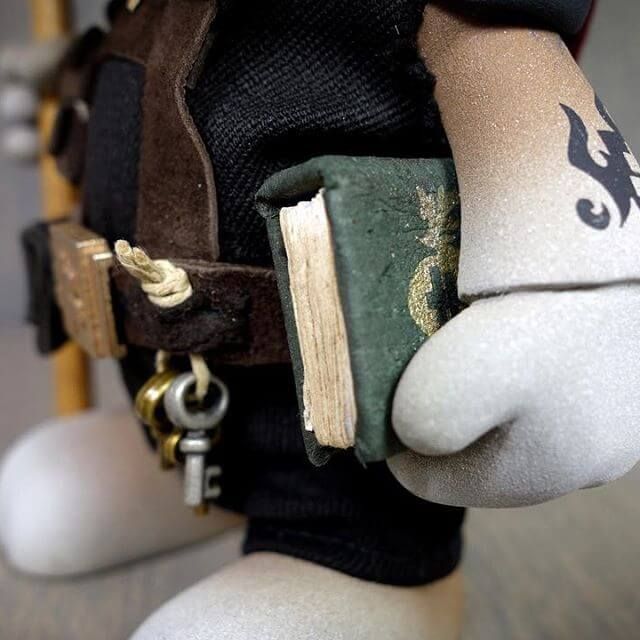 As with the two previous Lapin Noir releases, we fully expected this new release to stand at around 9.5inches, but as detailed by Huck today this pieces stands at a little over 8inches tall. It is, as expected, limited to 10 pieces and will sell for $850/£697 plus p&p.  If you'd like to own Le Mystiquie you should please email [email protected] ASAP!