The folks at Muju World has enlightened the start of the week with their bio resin release. Muju World latest edition to the Muju sculpture collection is the Leaf Spirit. Muju World "Leaf Spirits" are hard to spot in the wild due to their small size and ability to blend into their natural surroundings.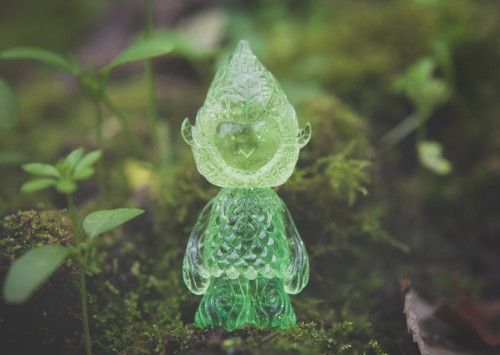 "However, they can be found hanging around with Tree Spirits in ancient woodlands, if you know where to look."
They stand 2.5? tall and are £15 each.  Available for the first time here.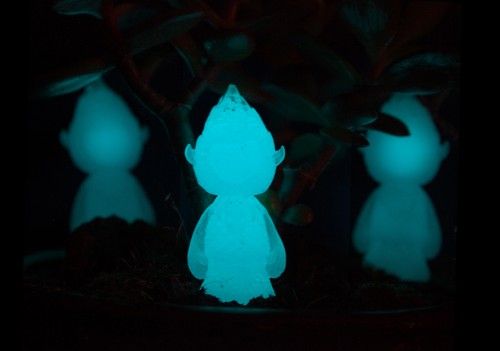 There are 2 more Leaf Spirit editions available: Clear & GID.  The Clear version is a hand-tinted bio-resin sculpture with a yellow-green fade.  The GID version glows blue in the dark.  Both of these editions are £10 and are available from our shop.
Get them all at http://mujuworld.bigcartel.com/ and for a more detailed look.
All of Muju work is made using bio-resin which is a lot better and less harmful to the environment.
Visit the magic world of Muju World at http://mujuworld.co.uk/ , Facebook , Twitter and Instagram.
(all images lifted from Muju world )