Clutter Gallery are currently hosting a new show over in New York – (In)Action Figures 3. (In)action Figures 3 is a group art toy show focused on elevating the traditional action figure form. The show opened yesterday (Saturday, February 14th) with a reception, and the contributions will remain on display until March 6th, 2015.
Participating artists include 2bitHACK, 8-bit ZOMBIE, Ben Spencer (Galaxxor), BigMan Toys, Bombermat Toys, Credenda Studios, Danny Frankenstein, Dave Bondi, Death Cat Toys, DLL Customs, DMS, Eric Nilla, Falcon Toys, Fantastic Planet Toys, TheGodBeast, Goodleg Toys, Healeymade, Joshua Ben Longo, Kaboom Toys, Killer Bootlegs, LittleRubberGuys/Plastic !magination, ManOrMonster?, MonstreHero, MuscleThings Laboratories, Nama Niku, Schmucklord, Scott Wilkowski, Scraped Resin, Star Case, Suckadelic, The Tarantulas, Ted Terranova (Rivet Wars), Tone Tank, Triclops Studio, and TrueCast Studio. Artists will be using the hashtag #InActionFigures3 as they post images of their works-in-progress leading up the show.
We wanted to focus on our boys over at Triclops Studio, who as part of the show released three colourways of their new design – Almighty Hockey Duck. This 2.25″ tall resin mini figure is a parody of the Mighty Ducks mascot, hand-cast and hand-painted by Triclops Studio as part of their B.A.S.T.A.R.D. series. The Almighty Hockey Duck comes in three flavours; Teal, Purple & white.
[frame align="center"]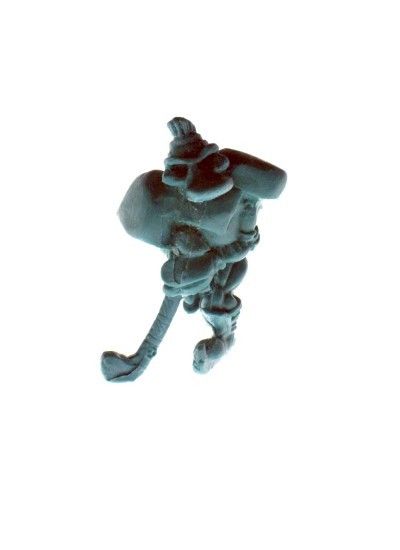 [/frame]
[frame align="center"]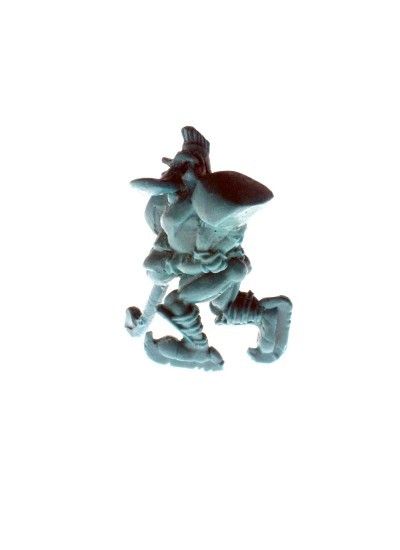 [/frame]
Priced at $25 (£16). Comes bagged with a header card. Limited to only 2 pieces worldwide in each colour.
You can purchase the Almighty Hockey Ducks, as well as other pieces from the (In)action Figures 3 show, on the Clutter Magazine store here: https://shop.cluttermagazine.com/gallery/547