Some say gold wins wars and hearts, all we know is Matthew Del Degan & Mindzai has turned the Lovebot into a chunk of gold. One big golden nugget you wished it was a real piece of gold. Had us fooled with that paint work BLING BLING. We're digging the gold and we believe the gold suits Lovebot.
Lovebot lovingly disrupts the robotic routines of humans and reminds them that there is love in their cities and kindness around every corner. The aim is to reiterate the fact that we have the privilege of being alive, and that we are not restricted to algorithms and programming. Even though many of us work like robots in tech-driven, concrete jungles, we all have the capacity to share love and kindness with one another each day.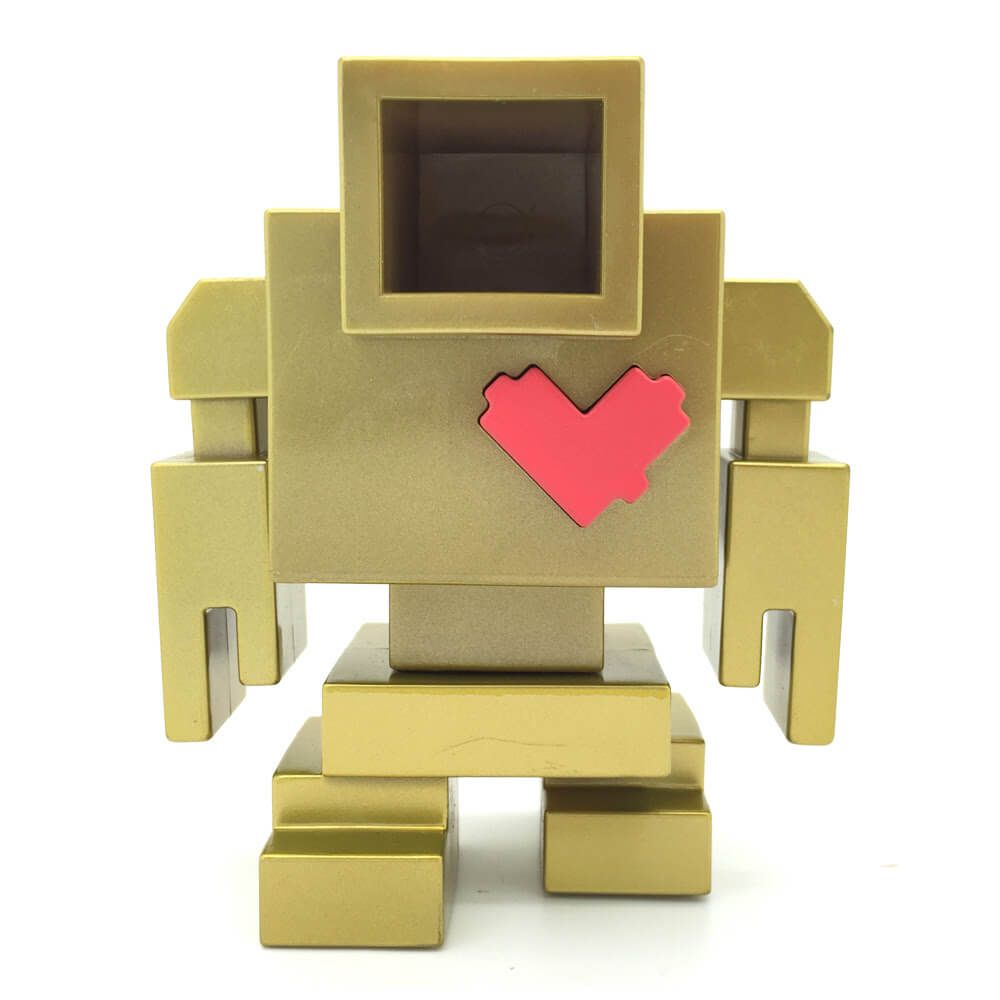 What started small as a simple school project has since grown to a city wide phenomenon. You can't walk around the Toronto without spotting Lovebot stickers, murals, or concrete robots in the city! So awesome!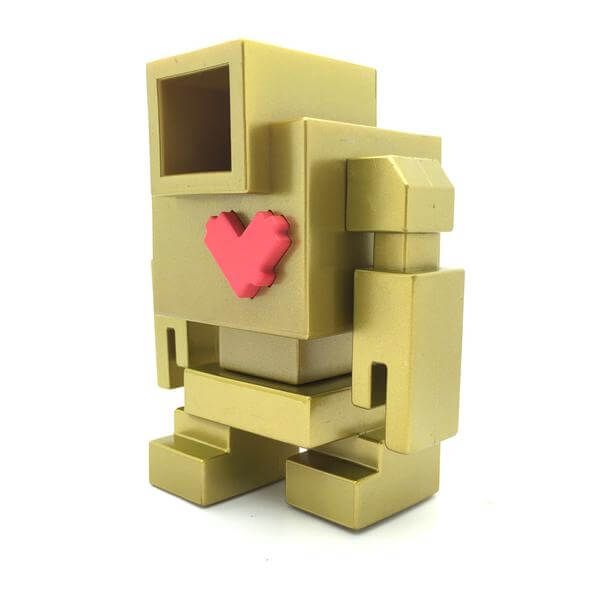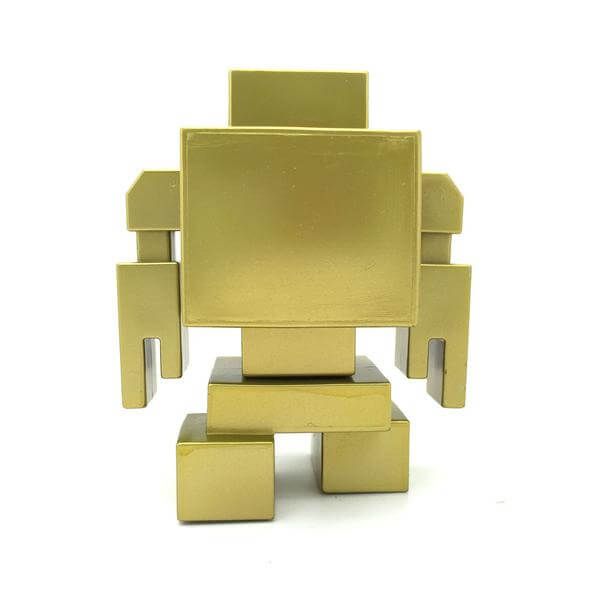 Pre-order HERE, priced at $39.99 as well as other Lovebot goodness. Gold Lovebot stands at 5 inches tall and is a weighty 450g.
Find Lovebot via Twitter ,Facebook,Instagram and the official website http://lovebot.com/