DMS launches his first Tea into space…. well not quite but T-1 does launch this Friday  29th August. T-1 is a custom Lunartik with plenty of panels and rivets to go along with DMS iconic rustic look.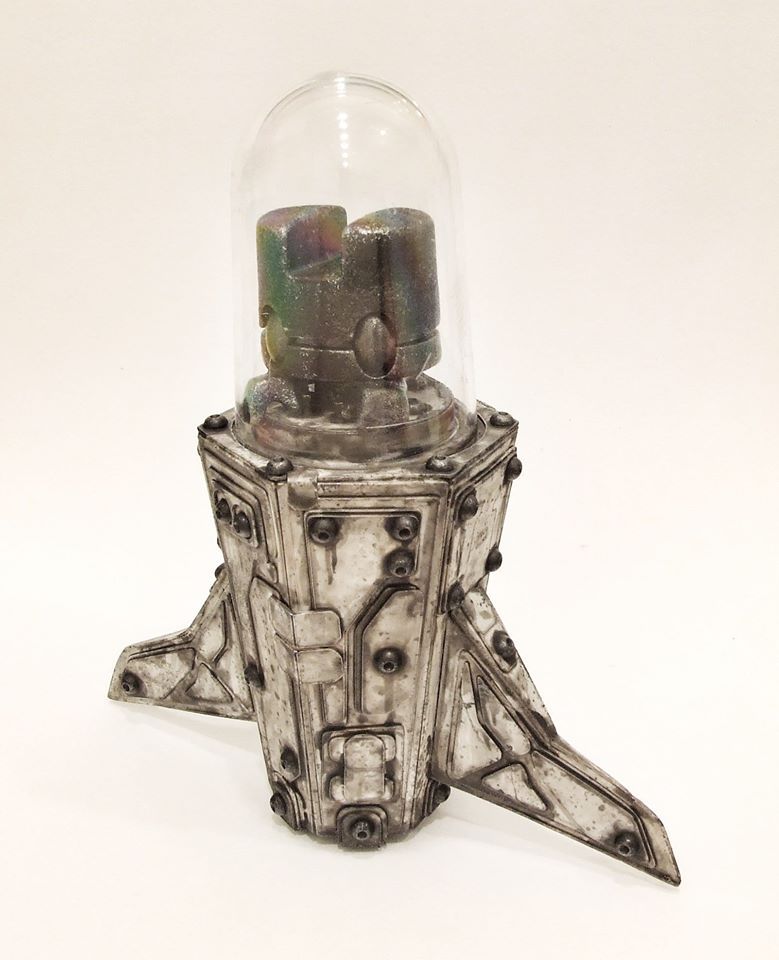 Measuring at 5″ of weathered and riveted space shuttle, with a clear domed cockpit housing a Lunartik mini tea pilot  is priced at $79.99 (just under £50) with a limited run of 15.
DMS did hell of a lot of panelling and riveting and nice touch with the DMS signature on the bottom
You can catch this chap over at http://dmsone.bigcartel.com/ Friday at 11pm BST!
For now you can get in contact with DMS Via  Instagram, Facebook  Website and the most important for Friday http://dmsone.bigcartel.com