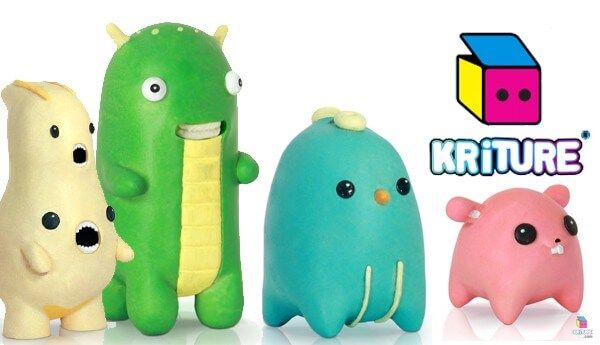 Marcia (Kriture) has released new line of Kriture's these fun lovin Kriture's are ready to be adopted. I here you say what are Kriture's?  Imagine this: You are an idea inside someone's head, your creator stored you in a box because he doesn't have time to make you real. But you are such a good idea that your potential energy gave you life inside this box that was forgotten by your creator. This is when you become a Kriture. You get new strange friends, flora and random objects falling from the sky that just like you, they are stored ideas due to procrastination. Every Kriture has the same final objective: Get out of the box.
Lets have a look at all the Kriture's, first off we have
Dodo talks in a weird dialect with himself, and thats why he is often alone. No Kriture understands him, besides himself, but he seem to get along with Emaios and these confused Kritures managed to have fun together. Some say dodo is very annoying when he sings.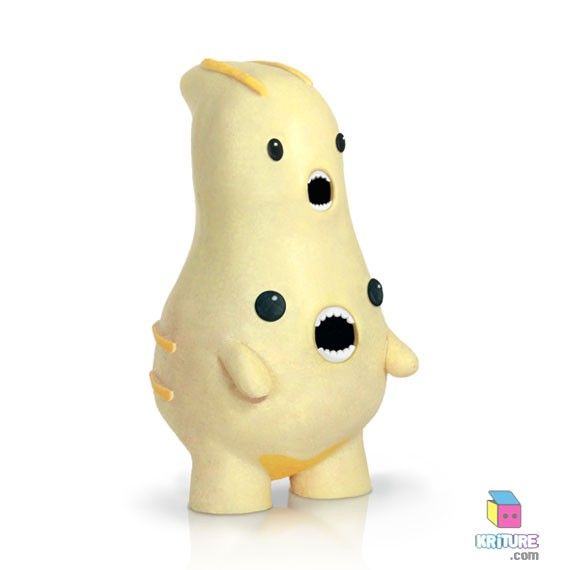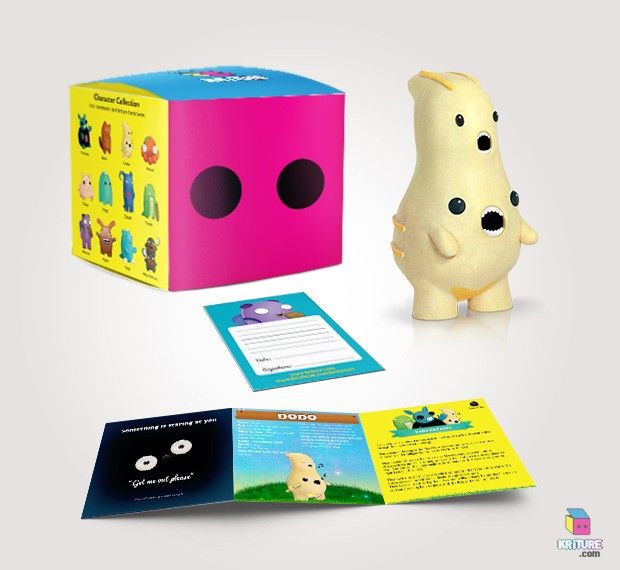 Formit is a character from the World of Kriture. This weird horned creature is hand painted and is resin casted from an original sculpture.
His six legs allow him to support more than his own weight. He often eats some leaves before reaching their delivery destination. His antennas guide him so he rarely gets lost. In general he is a good builder.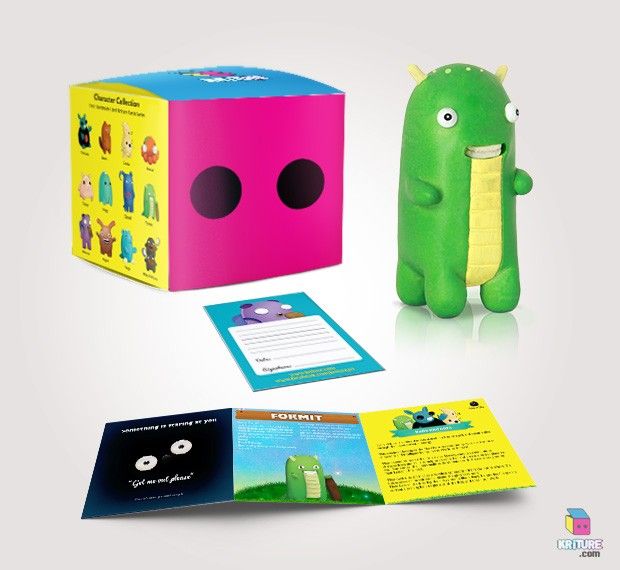 Glanell is a sweet tooth Kriture, he can easily find berries and pollen, but he has this unique sense of smell that allows him to find a very rare specie of berries.
Vingle is a character from the World of Kriture.He can filter a particular ingredient from food. From a berry, he can toss out balls of sugar. He is currently training to do this with objects, but first he needs to learn how to distinguish rubber from plastic.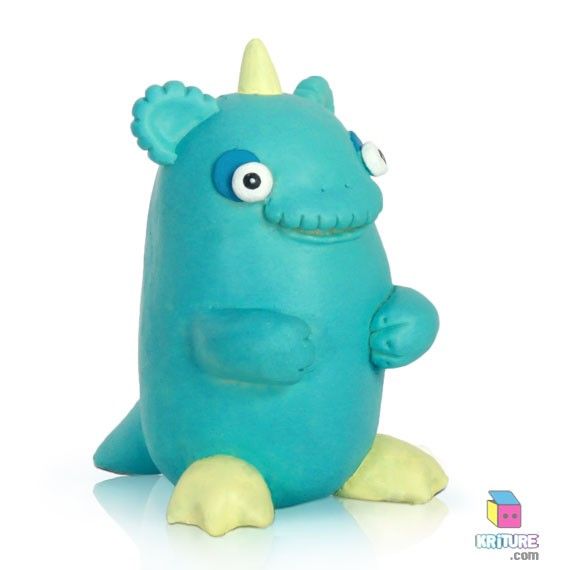 Boony exists since the world of Kriture begun. He doesn't seem to known much about himself. He likes to stare at others, and chew grass.
Fugjub is not a bad Kriture, he just likes to annoy other Kritures. He can feel low sound vibrations. Since he doesn't like to search for food, he pretends to be stronger than he actually is, scares other Kritures and steal their food.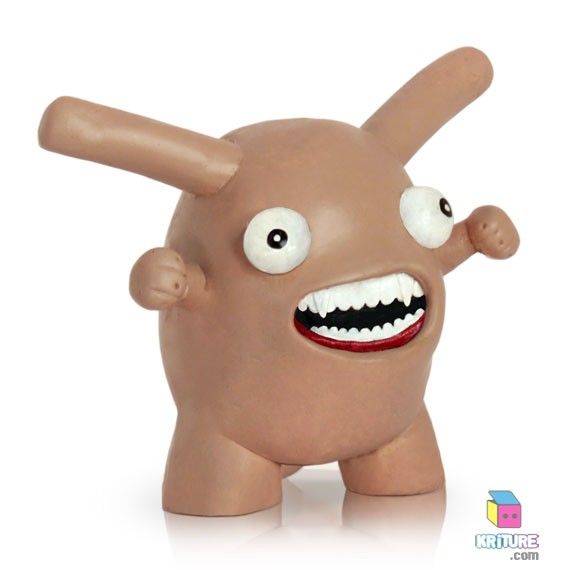 Wittz this little critter is is a very young Kriture, so he is very curious and he needs to learn about the world. He cannot talk yet and despite his cuteness, his brain is small. Some say he wishes to fly and that he feels sad because he was born with no wings and a beak.
All made from hand casted resin and hand painted. From illustrations to actual 3D looks spot on, with the adorable designs and nice packaging. I do like how each Kriture has it's own profile card and story.
If you like the look of Kriture's visit the official website http://kriture.com/
You can even find them via Facebook and Twitter
Thats not all Kriture also does Plush!
[youtube url="https://www.youtube.com/watch?v=SLzwXk0ZMy8″]
(all information and photos lifted from Kriture website)