ATTACK of the cuteness! Over a year in the making, get the grill on as the long-awaited officially licenced GHOSTBUSTERS Stay Puft Dino by Ziqi Wu x Unbox Industries online release is here!
If there's something strange in your neighbourhood, Who you gonna call? Ziqi Wu? Remember last year when we ran a poll HERE for Ziqi Wu x Unbox Industries to see if Ziqi should produce a run of Stay Puft Dino? You may recall the one of a kind Dino By Ziqi Wu x Unbox Industries made its debut at the fantastic Art Vinyl HK 2019, wowing collectors with Ziqi Wu's interpretation of the Ghostbusters "Stay Puft" which turned out freaking fantastic. The event was officially licensed as a Ghostbusters themed show and now we have confirmation it's becoming a reality! Stay Puft Dino will be produced by Unbox Industries this WEEKEND online.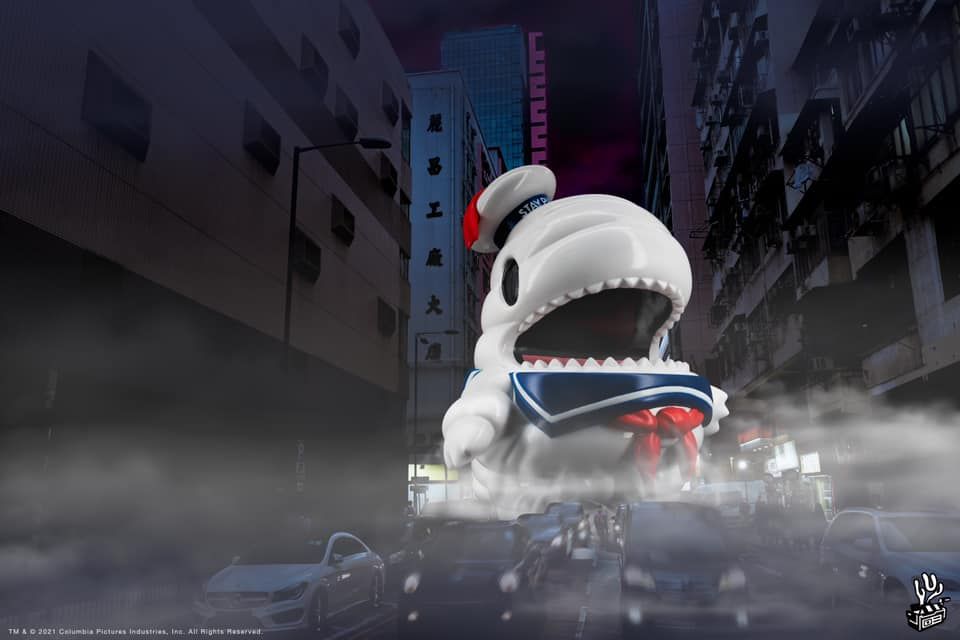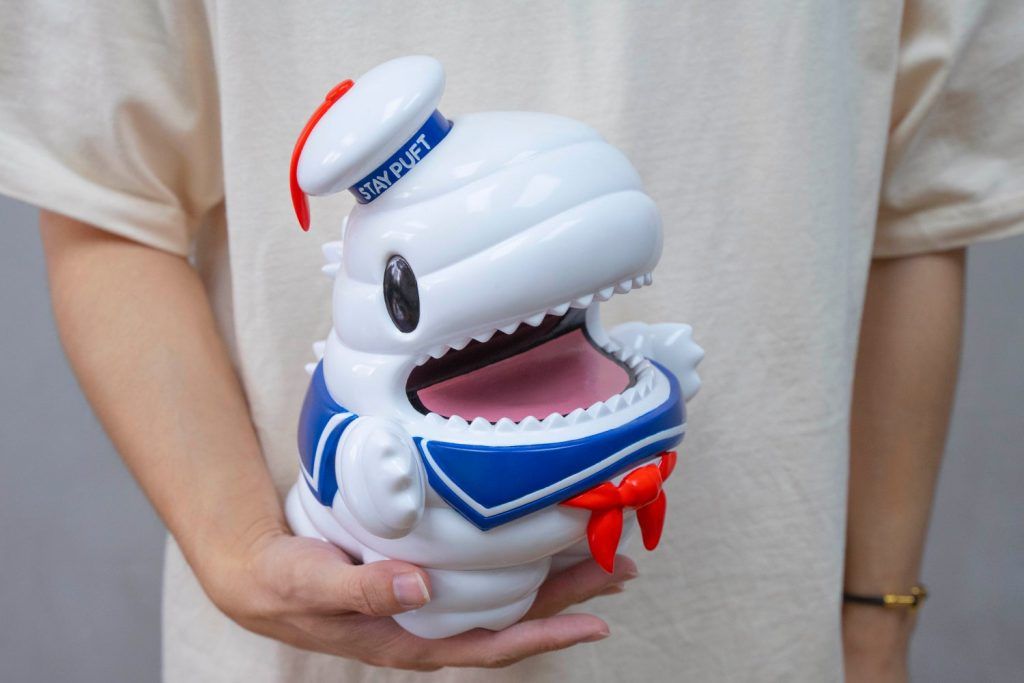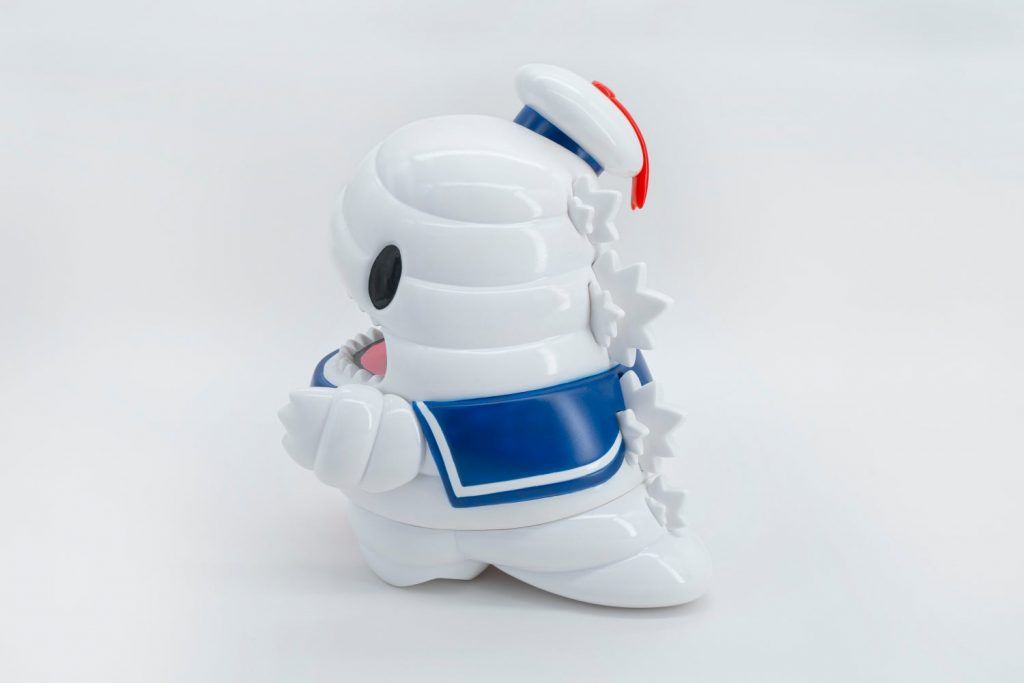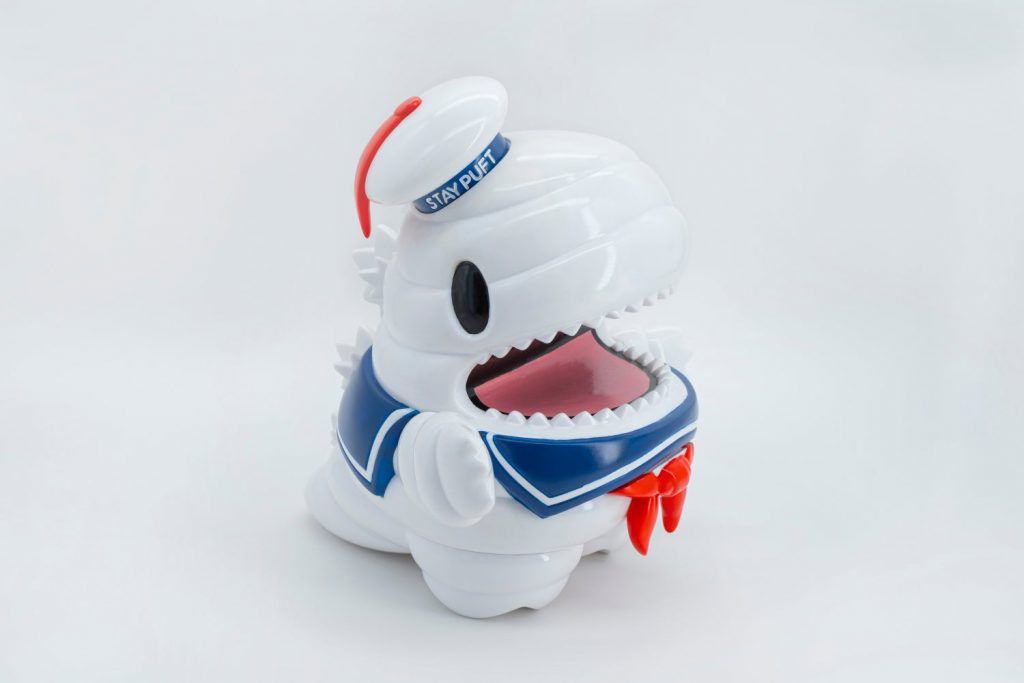 At last! After a few stops and starts, Unbox is thrilled to present the first in a series of officially licensed Ghostbusters projects.
First out the gate is a giant size Monster Little Dino Stay Puft special edition that is ready to haunt your toy shelves!
SIZE: APPROX 10″ TALL
MATERIALS: SOFT VINYL
PACKAGING: PRINTED BOX
DESIGN: ZIQI WU
LICENSED BY SONY PICTURES.
ON SALE SATURDAY 9th OCTOBER
UK: 16:00PM
HK: 23:00PM
JPN: 00:00AM (3RD OCT)
NYC: 11:00AM
LA: 8:00AM
WHERE: http://store.unboxindustries.info
PRICE: $170 USD
PLEASE NOTE: PRE-ORDER SHIPS NOVEMBER 2021
Enter Ziqi cute world of monsters and characters via http://monsterlittle.com/ and Instagram.
If you want to get your Designer Toy news first, you should look to download our new TTC Mobile App. Designer Toy news direct to your smartphone. No dealing with social media algorithms.
IT's FREE.