Our great friend HX Studio who is a part of the WIP Toys collective has customised a few vinyl toys especially for Martin Toys. HX Studio dashes his unique weathering style on to Kidrobot Dunnys and Spiki platform which was made by Kuso Vinyls Nakanari.
Armored Spikis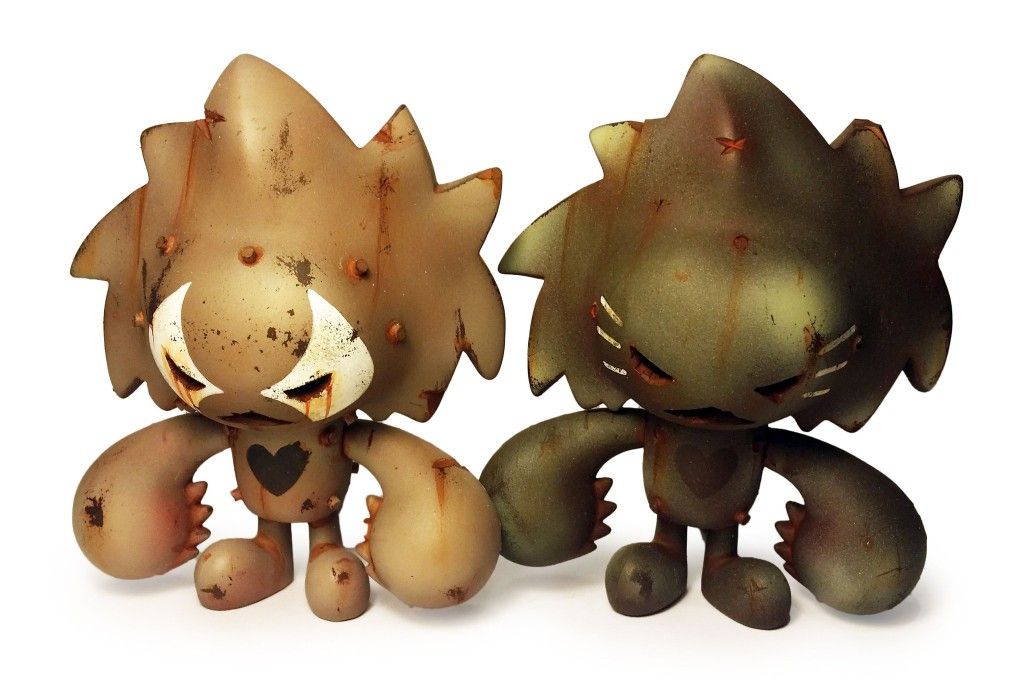 They were created to protect the Spiki Planet. Always loyal and willing to protect your collection! Artist, HX Studio brings you reinforce, battle tested Spiki warriors using the Spiki platfrom by Kuso Vinyl and designed by none other than artist Nakanari!
[slider source="media: 25794,25795,25796″ limit="100″ width="1000″ height="1000″ title="no" pages="no" mousewheel="no" speed="800″]
Priced at $62 each, around £39.
Treenys
Little deep forest creatures with a just a slightly dark nature… they are very friendly! Poor little Dunnys got lost in a dark strange forest where a Spanish Warlock named Jesper turned them into strange Treeny figures… : )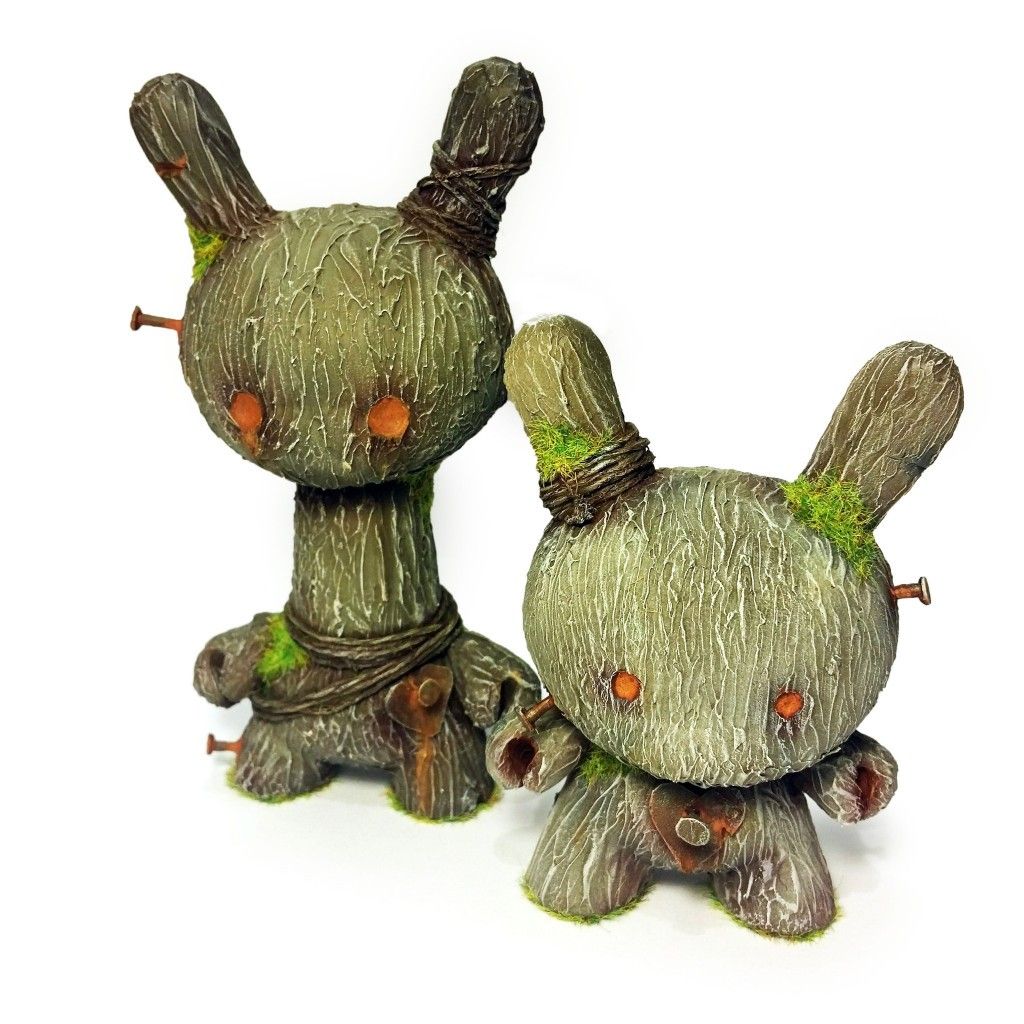 WE love the added moss to the feet and areas of the Dunny and that famous HX rust! Priced at $62 each, around £39.
You can find them at http://martiantoys.com/
Follow HX Studio Via Instagram , Facebook and Online shop Looking for a commission?  you can email him at [email protected]