Mirror mirror on the wall, who's the fairest of them all. What we do know is Walt would be turning in his grave right now, but that's the price to pay when pop-culture art sometimes has to do with it. Djohan Hanapi x Mighty Jaxx unite to bring Djohan signature twists into a designer toy/sculpture with "The Fairest of Them All".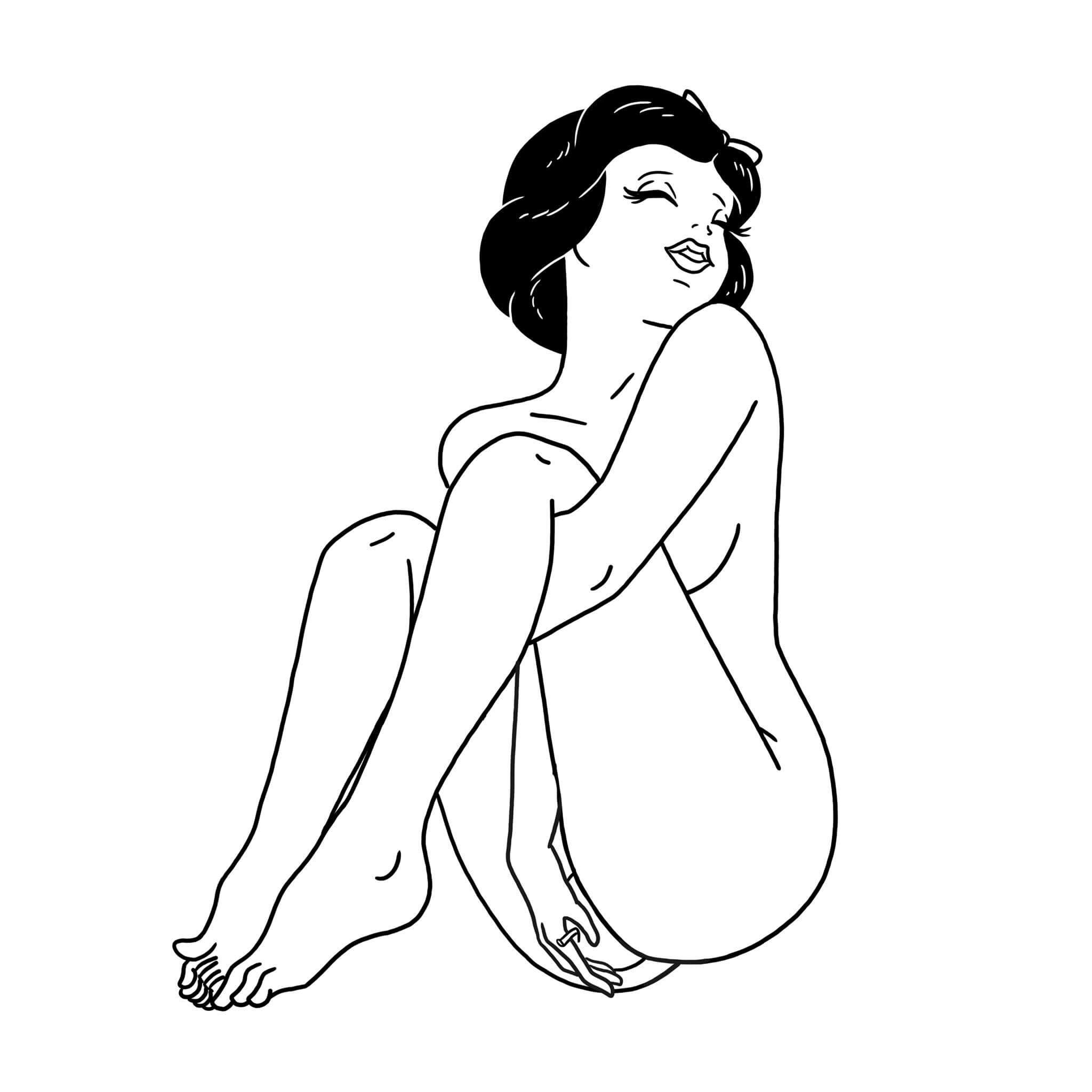 The black-haired maiden from fairy tales we're all too familiar with has been reinvented by Djohan in various sensual forms. Here's a quick look at what to expect for the upcoming release.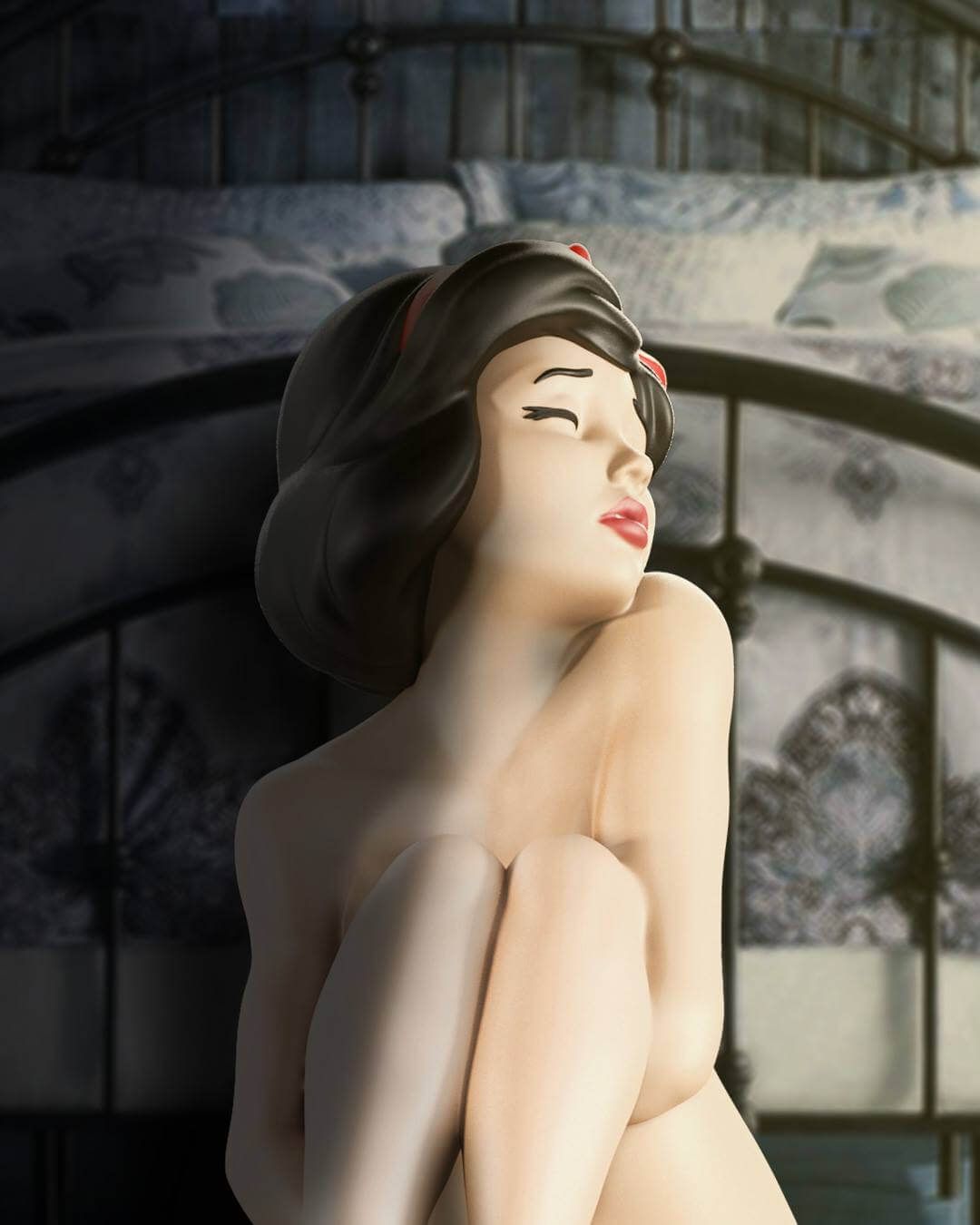 One release that will be a head turner for sure, we never look at Snow White the same again. We doubt the 7 dwarfs would stop her doing what she's doing, HA. Hope that's, not the poison apple she's using. We can't wait to actually see the finished prototype over the next couple of days stay tuned for updates.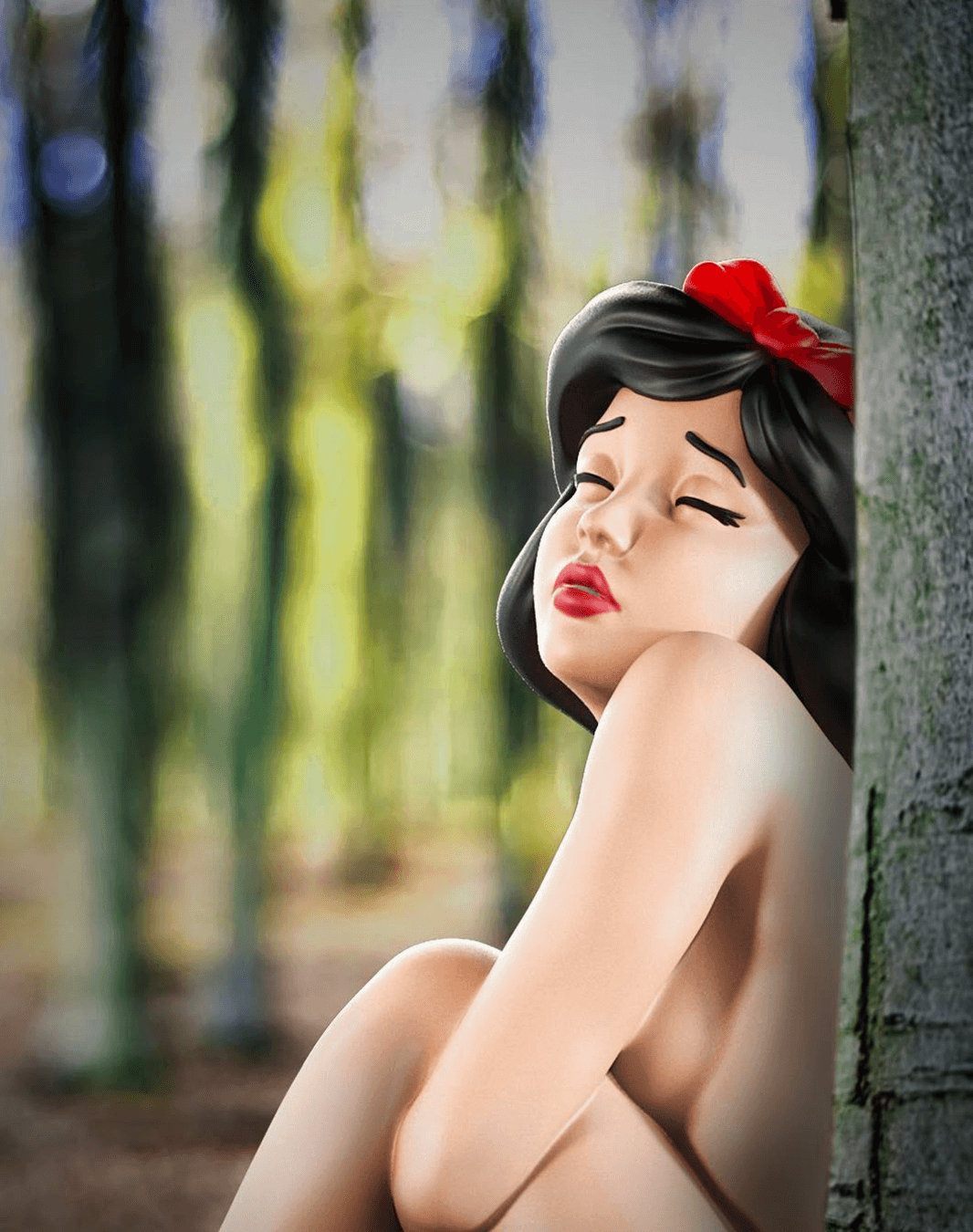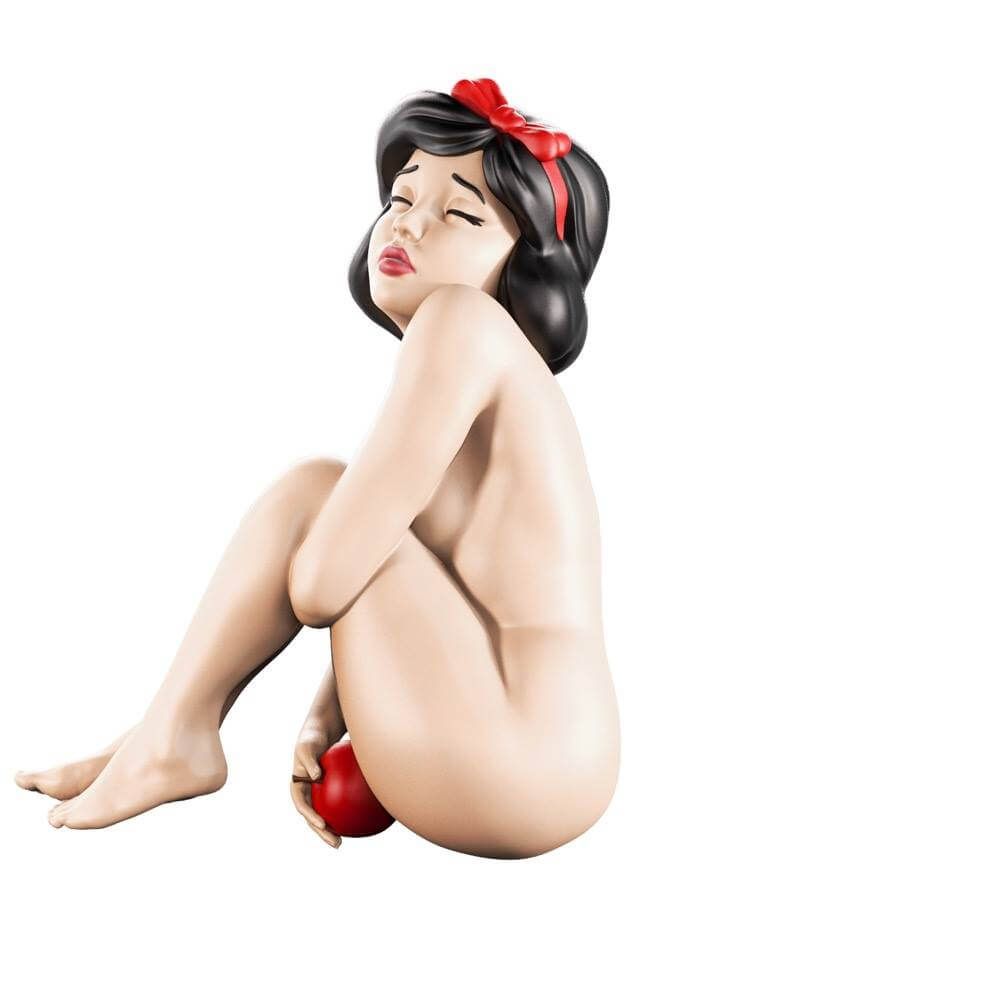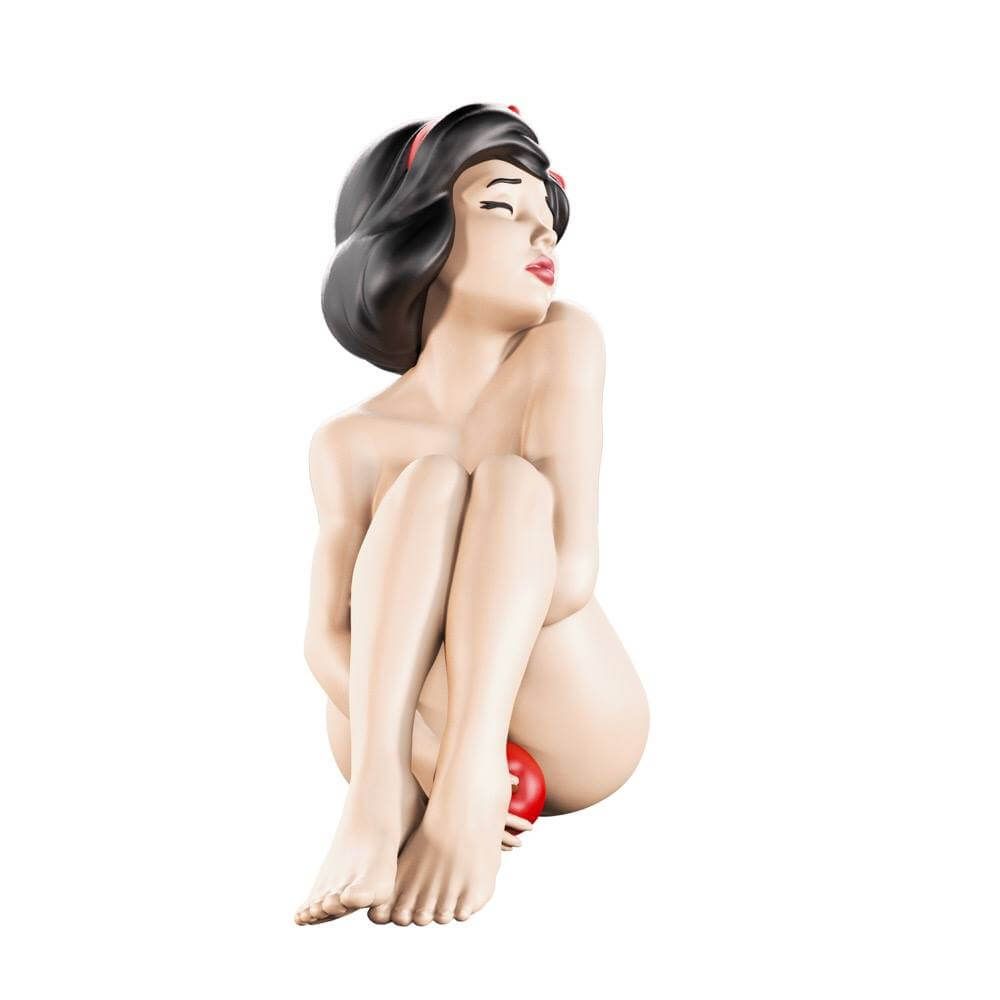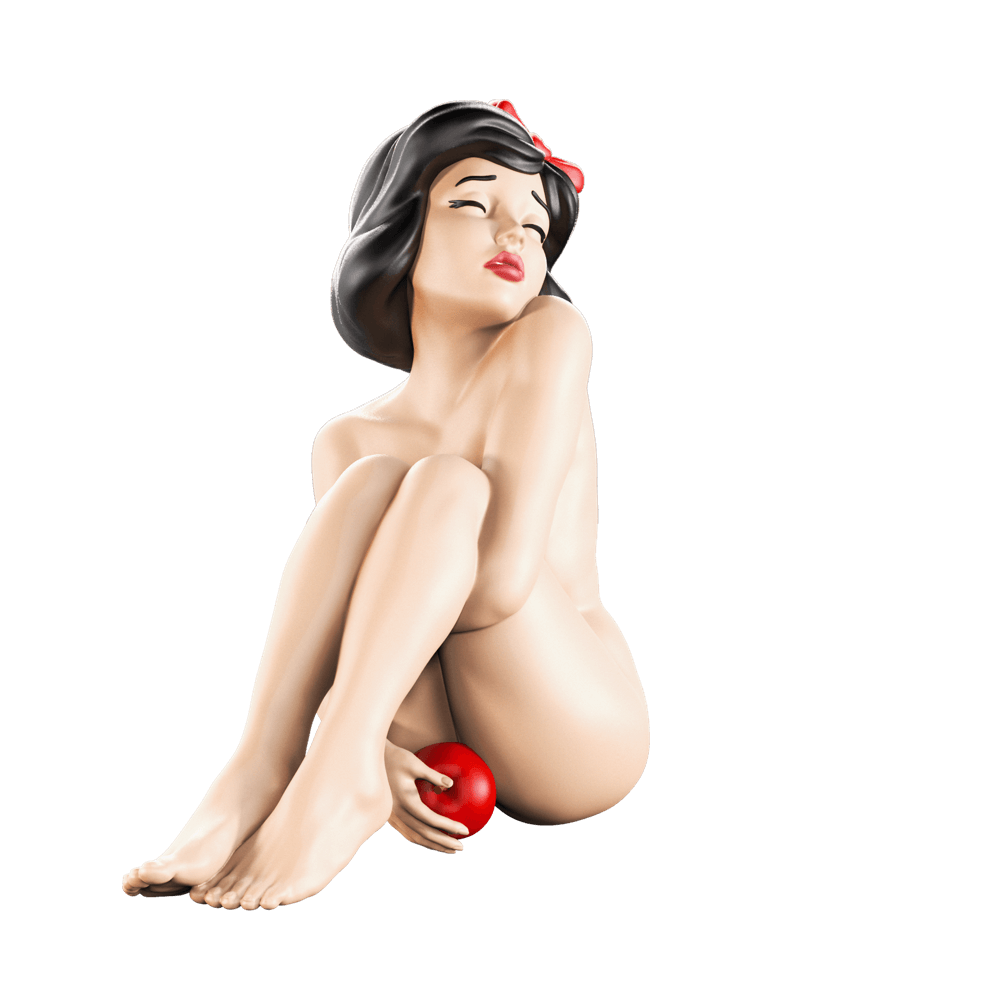 Follow the 8″ (20cm) Vinyl Art Collectible sultry black-haired maiden as she pursues a journey of titillating self-discovery and gratifying pleasure.
The Fairest of Them All by Djohan will be making her debut on September 2, 10am EST at www.mightyjaxx.com
Find Djohan on Instagram.