KAWS was supposed to have all the light today but for us, it would be COARSE "The Collector" Night Hunter edition! It was the announcement COARSE heads have been waiting for as the anticipated GID Ignited has been announced to end off 2020 with a glowing release from the guys at COARSE. Now its time to Embrace your inner light! The encore to THE COLLECTOR NARCOSIS" and "PARANOIA", As COARSE puts it Not every cloud casts a shadow.
As the sun sets on the middle of nowhere, the Void continues his journey into the darkness. With his collection of clouds lighting the way, he wanders further and further from civilization towards an unknown future. Over the years he has learned that his clouds are the only thing in this world that will ever love him back, so he continues hunting for more. The Void has no idea where he's going, but sitting atop his loyal Alpacumulus he knows one thing is true: for the first time in his life his loneliness is fading.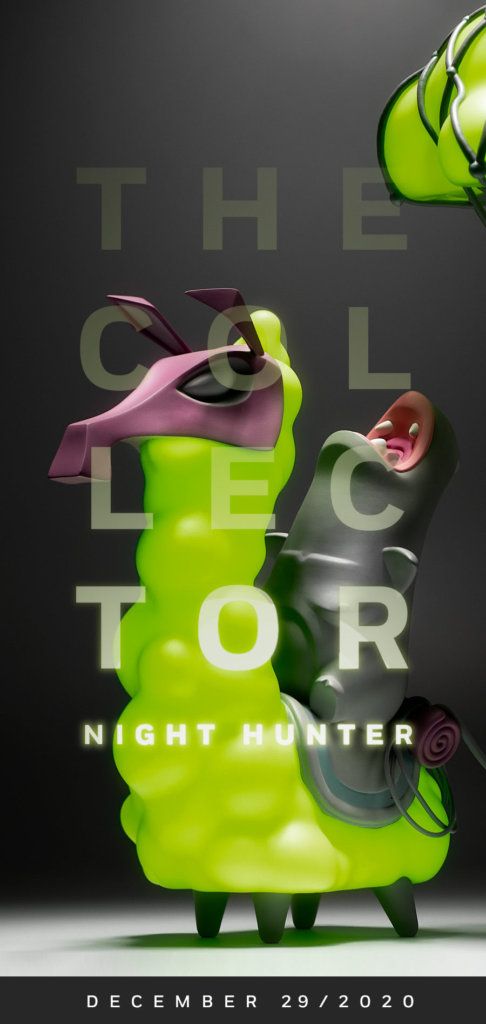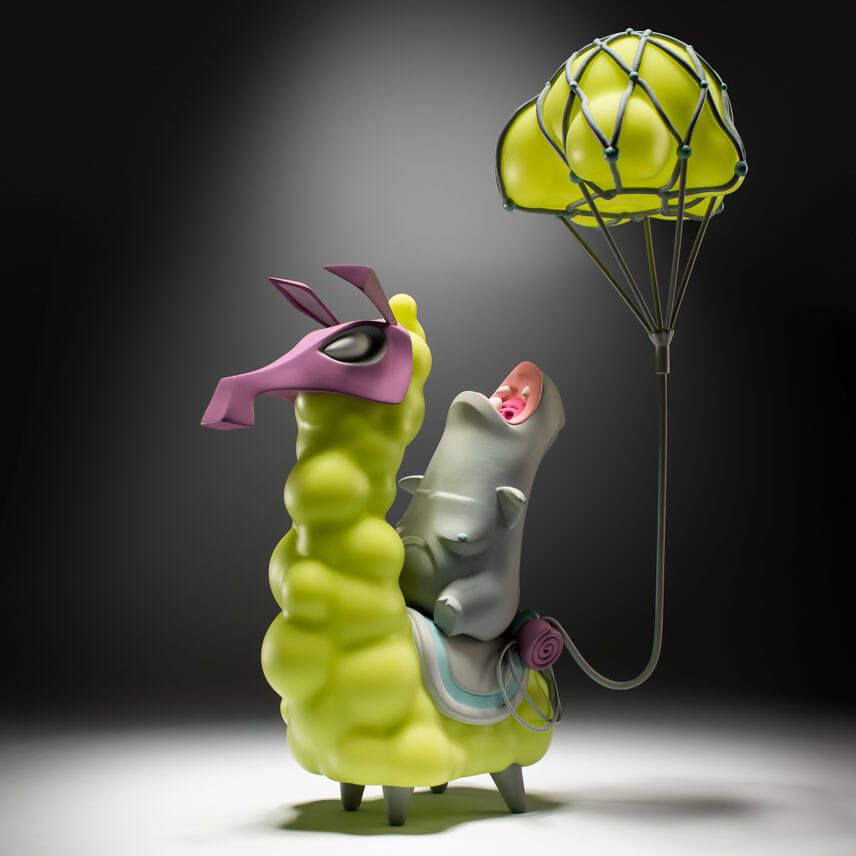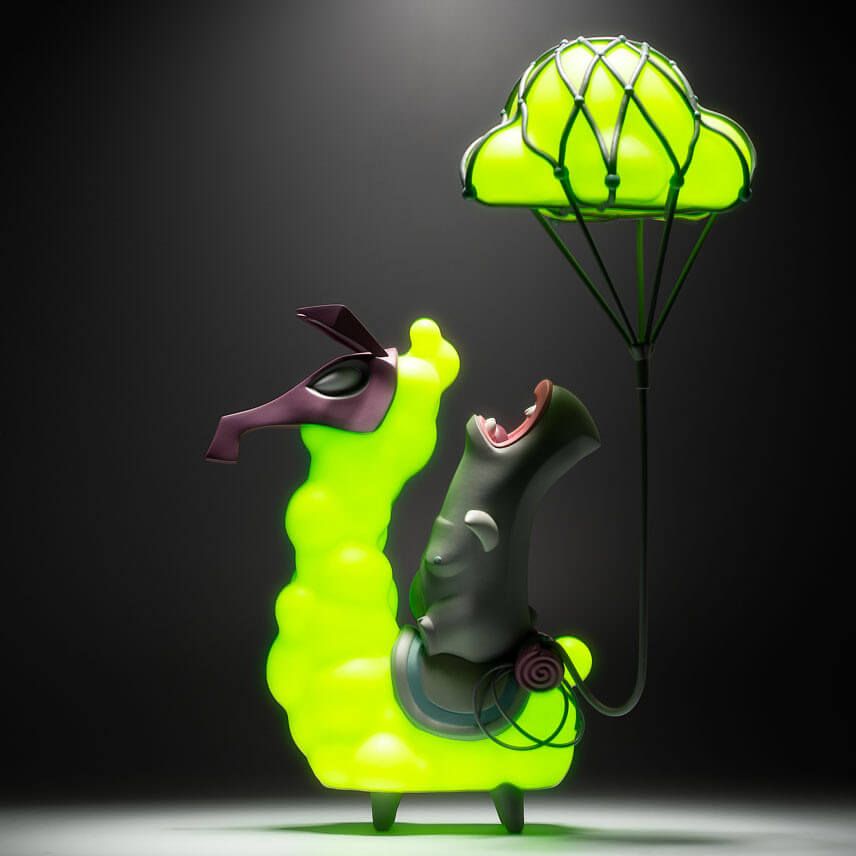 The Collector is a 14" [35.5 cm] gravity-defying sculpture that tests the limits of vinyl art. The glow-in-the-dark Night Hunter edition [limited to 345 pieces] makes the Void's collection of clouds the brightest thing in the night sky. Bursting with an atomic green glow, the lightning-filled clouds illuminate the road ahead as the Void begins to find his purpose in life.
Every order comes with the Void sitting atop his Alpacumulus, one foreboding mask pointing him towards an unknown destination, a sleeping mat rolled up behind him for the journey ahead, and his collection of clouds floating impossibly in the sky. Tired from the long journey, he will arrive at your door securely packed inside a color-printed gift box and embedded in black sponge.
Hold on to what you love
The Collector – Night Hunter
US$ 248
Limited to 345

Sculptures will start shipping in early 2021. For details please visit the product page at coarse.shop.
On sale Tuesday, December 29 exclusively at coarse.shop F+F members available NOW.
07:59 am Los Angeles
10:59 am New York
04:59 pm Berlin
11:59 pm Hong Kong
Each set contains one Family & Friends application card. Collect three of these cards to have access to pre-booking of all releases, an exclusive benefit for Family & Friends members.
Thanks to our pal, @jason_encryption who was on hand at Rotofugi to live stream the coarse Possession event, which you can watch below. Go follow Jason on Instagram HERE.
coarse Social Media
Facebook: https://www.facebook.com/coarsebook/
Instagram: https://www.instagram.com/coarselife/
Twitter: https://twitter.com/coarselife
You can get your daily Designer Toy fix from our TTC Mobile App. It's free too! FREE! Download on the iPhone or Android smartphones. Search for "The Toy Chronicle" and all your Designer Toy wishes will come true! Pretty much.
Did we fail to mention IT's FREE.