We've seen one of MAtt Jones "the Big Licker" designs before and the fan base wants The Big Licker to be made into a vinyl designer toy. Well the dreams may come true with the help from you and Kickstarter. As per tradition Matt will offer plenty of incentives to his Kickstarter backers. Great example is pledge £45 or more, About $69 USD you get 12″ Long BIG LICKER vinyl toy CLASSIC edition. Signed & numbered by Matt Jones.  Matt Jones gives us the lowdown for the reasons why Kickstarter.
 "If you ever had help from a system friend… you got a Lick of Love!" – Matt Jones 2015.
The Big Licker stands 12″ long, and will be produced in vinyl plastic (roto-casting + injection moulding). It will have a mat grey body (shell) and stand on 4 mat finished legs. Most importantly it will have a big red glossy tongue as the Classic Version.
We plan to release 150 pieces of the "Classic Big Lickers" which Matt will sign and number, and 120 pieces of the "D.I.Y Big Lickers" in white vinyl for artists/designers to customise. All this should be ready in the first months of 2016 🙂 We have the design modelled up in "3D" and have perfected it using resin prototypes.
Finally we are ready to press the button on vinyl manufacture. We're going to be using the same great factory who manufactured "Lunartik in a Cup of Tea" art-toys so we know it's quality assured.
The manufacturing quote is £9K and Lunartik Ltd. will be putting in £4K, and then the remainder of £5K is all we need to raise. We have turned to crowd funding for the first time and we're looking at you, our loyal fans to support this project and see one of Matt's long term dreams finally come true while bringing you a spanking new platform figure for you to love, enjoy and customise.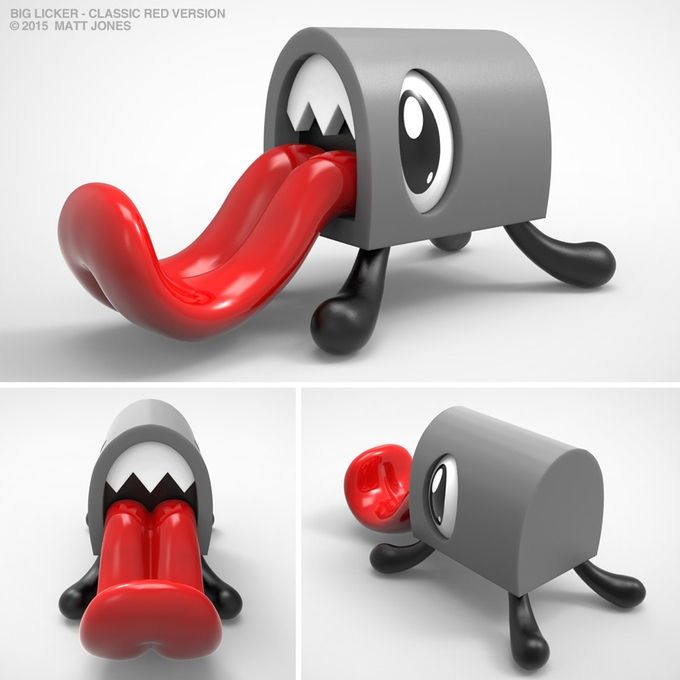 Big Licker Classic Version:
– Limited Edition of 150 pieces.
– 30cm (12″ long).
– Glossy red tongue.
– Signed & numbered by Matt Jones.
+ Free Sticker.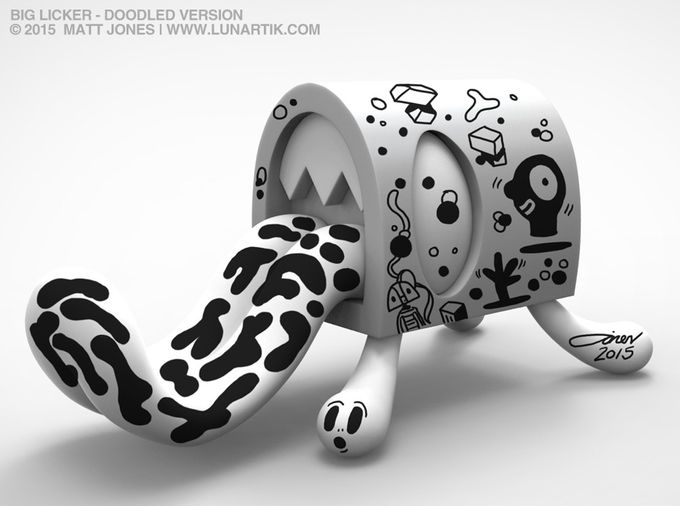 Limited – Hand-Doodled Big Licker:
– Based on a D.I.Y Licker covered with Matt's doodle character style.
– 30cm (12″ long).
– Signed, Doodled by Matt Jones.
+ Free Sticker.
(Only available in the BIG BUNDLE PACK)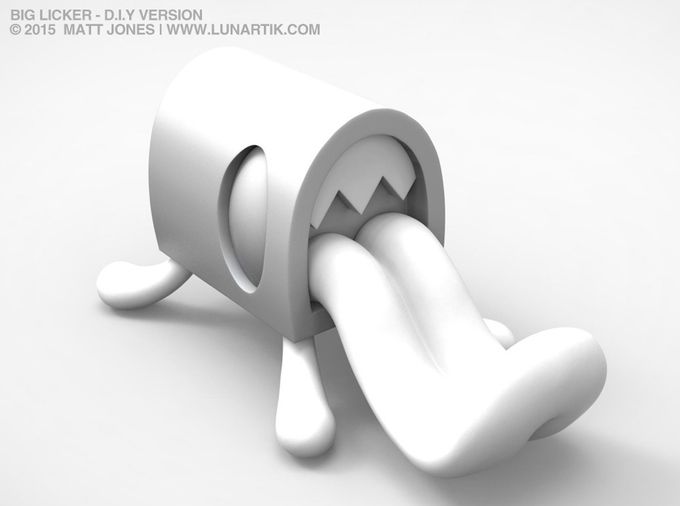 Big Licker D.I.Y Version:
– 120 pieces (Depending on demand).
– White vinyl, ready to customise.
– 30cm (12″ long).
+ Free Sticker.
The Big Licker Kickstarter launched today and will end
You can find more info on the Kickstarter project via http://kck.st/1Qc6F2r
(all info lifted from Matt Jones/ Kickstarter)