The Monday Kidrobot tease ritual  is here! another image has cropped up and it's one of the most anticipated F.A.D-Dunny J★RYU. I've questioned if Kidrobot would be able to pull off the detail and finish of the F.A.D Dunny and all those questions have been answered. DAM this is looking real nice, 20 inch or 8 inch this impressive weathering we on the Dunny has pulled out all the detail on the J★RYU design. I can imagine it on my display as a focal point it's that beautiful.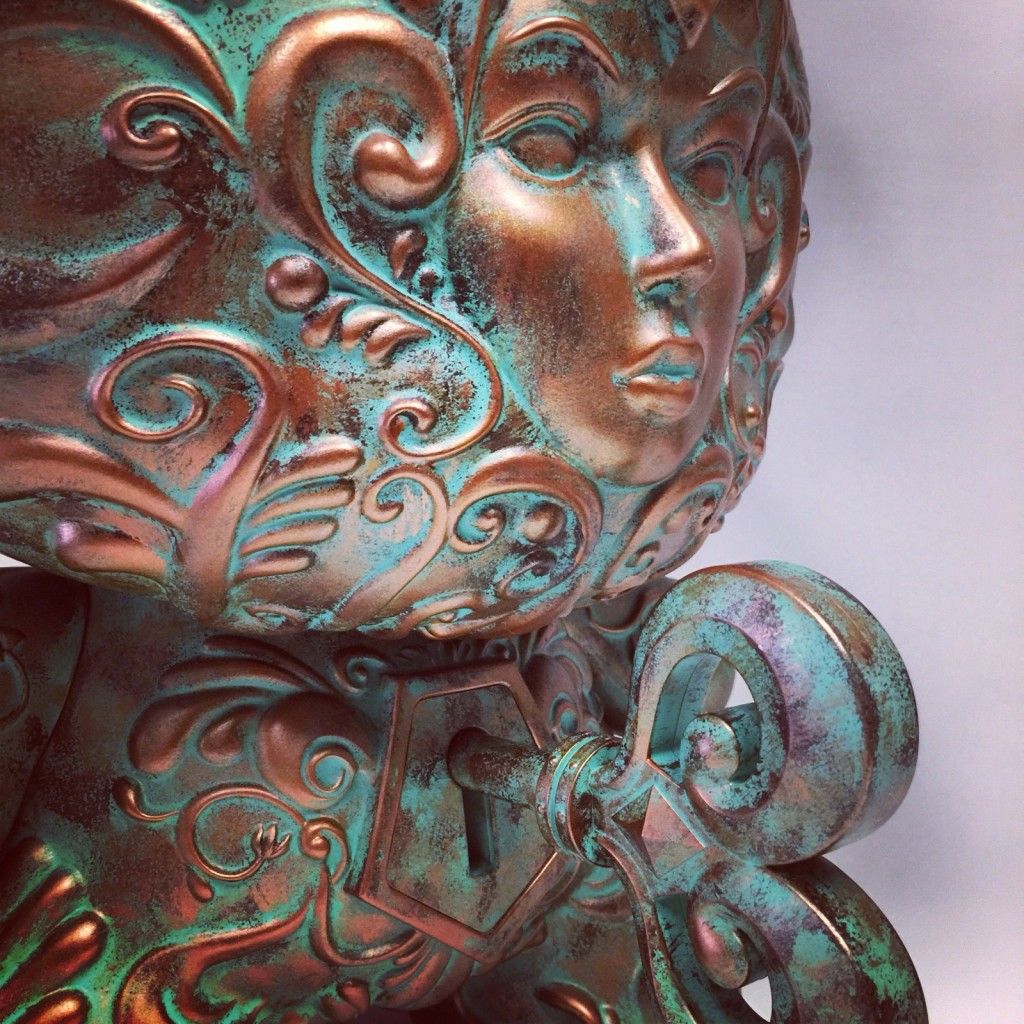 The more I look at this Dunny the more i'm in love with it. From all the illustration leaks from pre-order retail sites my guess their should be a chase or alternative colourway. Either way this version looks dam sexy, well not really sexy but dam hot. You get what I mean right.
So we guess this will be on show and hopefully available at NYCC 2015. At least we know that the  20inch will 99% be available first.
The F.A.D dunny is up for pre-order on most vinyl toy retailers and near to the release date will be able to order on their own webstore.
So here's the thing on JRyu's Instagram he quotes "The chase is on for the mystery 8" FAD. J★RYU x KIDROBOT coming 1st qtr 2016″ so rumors are true! J★RYU will have a 20″ and a 8″ version along with 8″ chase version of the F.A.D!
Pre-orders have already started for the 8″ as well as the 20″ so check your local vinyl toy shop. Please don't ask us why Kidrobot doesn't put them on Pre-order on their own site, it puzzles us too.
You can find  J★RYU Via http://j-ryu.com/ Facebook,Twitter and Instagram.
Commission/show/project request at [email protected]