It's been a long over due release from the artist that brought you Feeding Plants, Ypsilon, kissing Stones and his Stanley Kubrick. Kubrey! artist Codeczombie latest project is a go! his a tribute to Star Wars Luke Skywalker, "Luke's lost hand" from his Sabercuts. Expect super high quality finish from Codec zombie and he's such a perfectionist you won't see flaws when you get one of these art toys in your hands. The backing card he uses alone is super thick with fine print finishes. This certanly isn't the finish artical but from the photos it looks on point.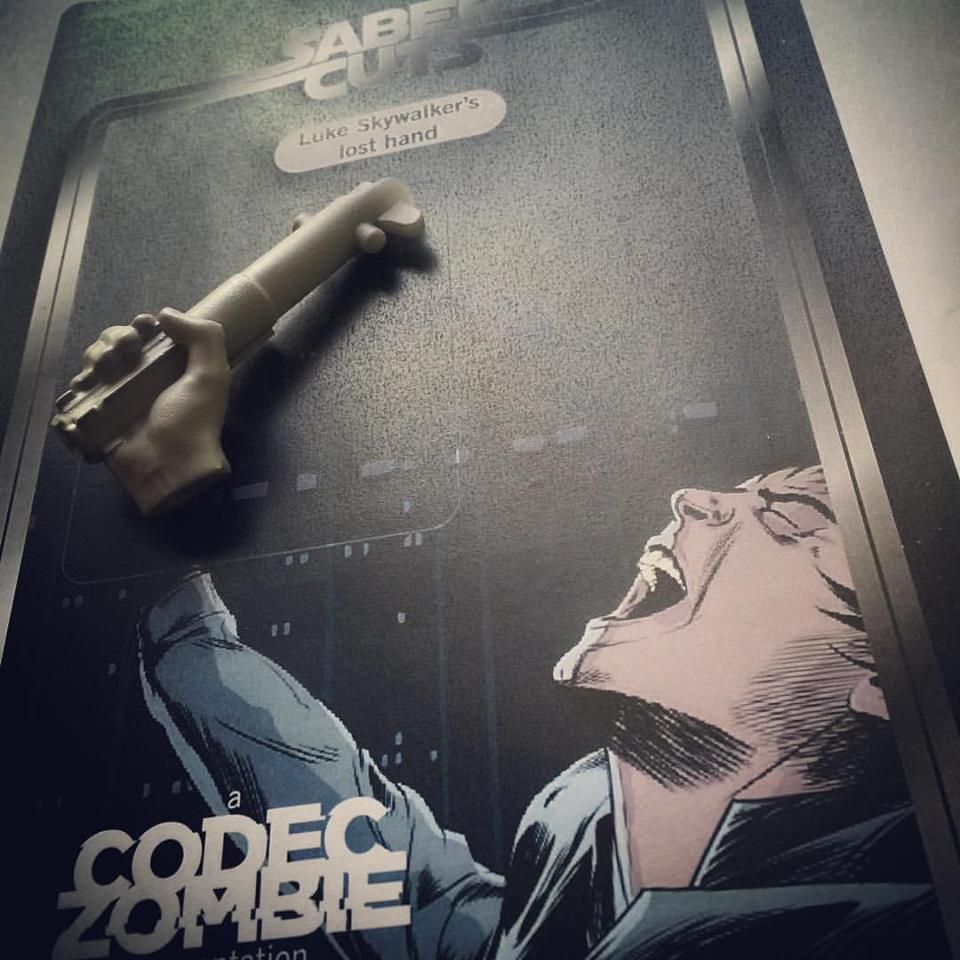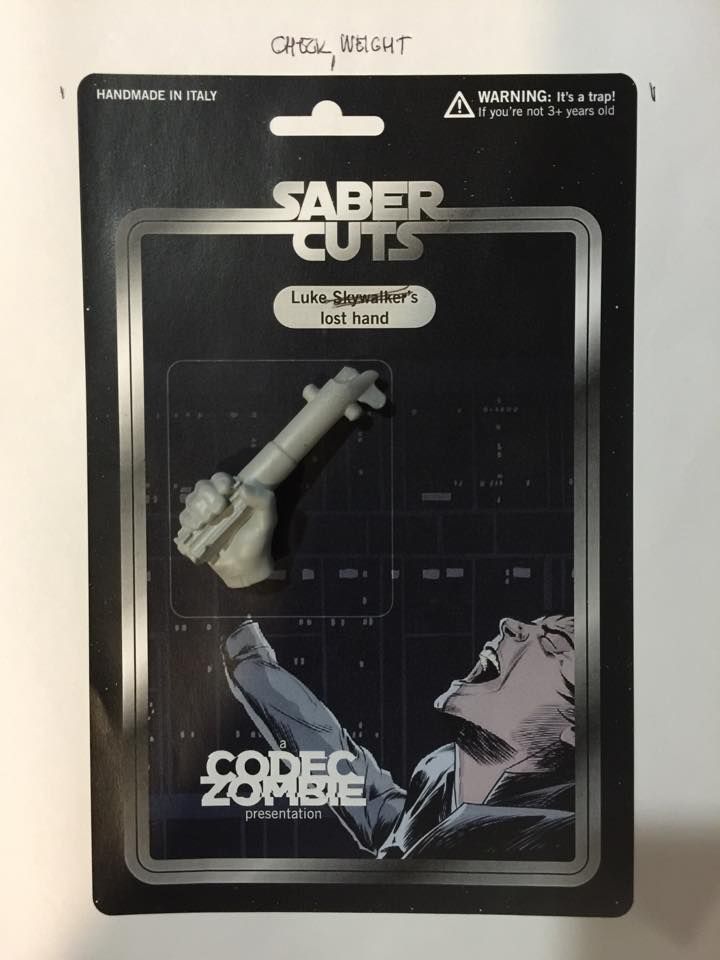 These will be packed in manually thermoformed blistered cardboard all handmade in Italy. We cannot wait to see the finished Sabercuts series. We hope to see more from the series too as its a great idea. As tradition we will keep you all updated on the final look and details near the release date. Stay tuned!
To check out more of his work simply head over to http://www.codeczombie.com/ or Facebook him HERE.