We said it once and we'll say it again. Mikee Riggs from BlkClvd is one of our favourites out there, one of the pilars of the scene, he is Coma21, BlkClvd, an amazing artist, creator and a beautiful human being. It's time for a brand new sofubi battle set, these characters are not your regular sofubi figures, they come packed with history and personality with epic backstories:
The Order of the Leech has found themselves on the precipice of finding the hidden lair of Uada and his Miasmic Patrol. All that's needed to open the gates is the Twisted Spear. Uada knowing this is leading the charge to recover the spear and keep the Order from charging his gates. Bölzer will not be stopped until he stands on a mountain of Chordatite Corpses and Uada won't rest until Bölzer's head lays at his feet. Who wins you decide.

BlkClvd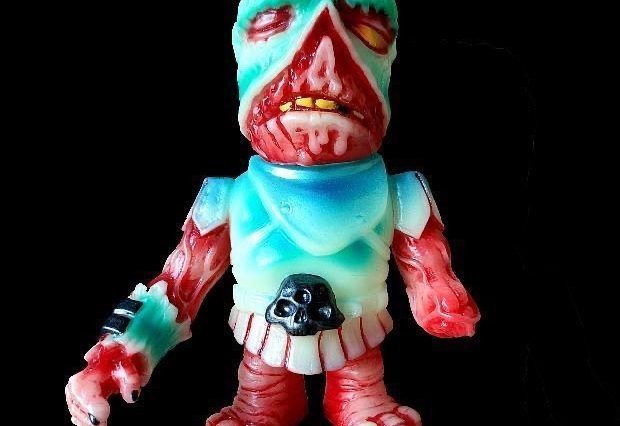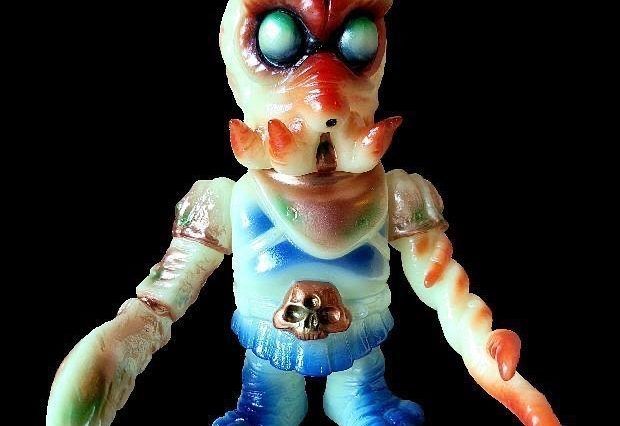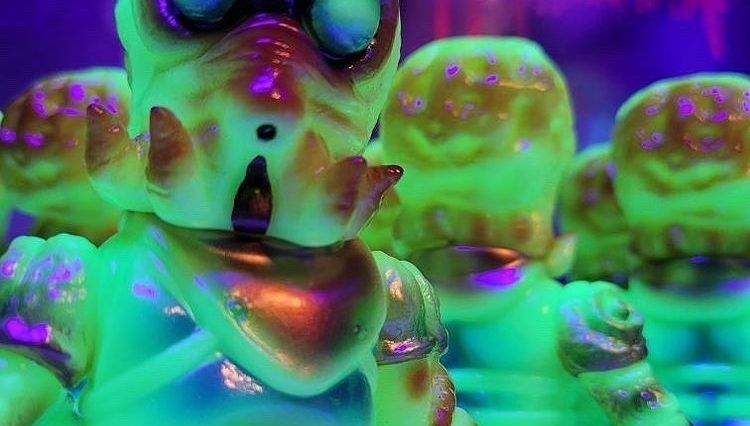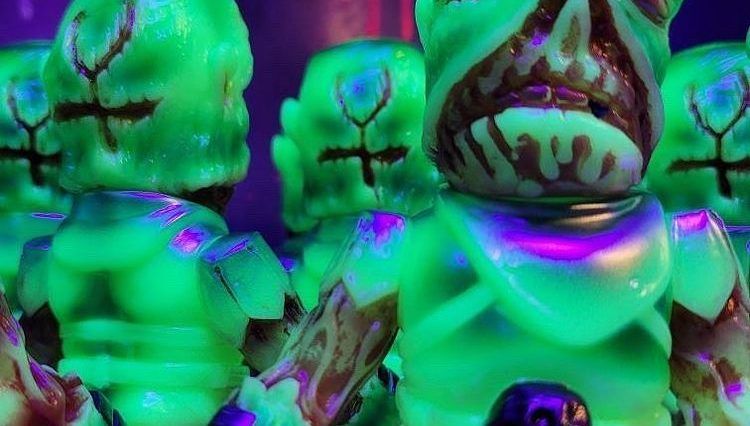 The GID Battle Set will set you back $125 + shipping.
Set includes 2 fully painted figures (Bölzer and Uada)as well as a mystery pack! 
Set on sale Tomorrow 10/8/21 6pm EST 3pm PST only at blkclvd.bigcartel.com.
Sofubi made with malice!

Check out our interview with BlkClvd below.
Follow BlkClvd on INSTAGRAM and www.blkclvd.com.
Follow Mikee on Instagram.