The 2Vth by Marwan Shahin x VTSS made an appearance back in Feb 2018 at Infinity Japan contemporary art fair, collectors can now prepare shelf space as VTSS are about to launch. It is based on one of Marwan Shahin's the most famous graffiti image "The 2Vth" back in 2011. Debuting in April 2018 at "Shanghai Toy Show" to an overwhelming success, quantities of these sculptures are extremely limited.

"The 2Vth" CONCEPT–by Marwan Shahin
The 2Vth was born in a time in Egypt where Mubarak's Regime was almost like a religion, we didn't have a choice about it. And it was very abusive, corrupted and was here to stay. in 2011 after the horrible police brutality cases being widely discussed over social media, young people started protesting against the government which was pretty surreal. After the persistence in Tahrir square and all over Egypt we took down the corrupted regime.

I wanted to create an iconic representation of the young people's Egyptian revolution. The Guy Fawkes mask holds so much power, its the perfect imagery for revolting. I chose to mash that with Tutankhamun because he was a young pharaoh who died at the age of 19 (as a lot of young Egyptian kids sadly lost their lives too early in the events of the uprising in 2011) Later I decided to take off his crown as I wanted him to represent the people not the king.

I created the 2Vth mural right after the uprising on this big grey wall in Alexandria, Egypt around mid-February just before the Mubarak regime was taken down, it was really amazing to see how the people started wearing the Guy Fawkes mask in the protests post January 25th, 2011.

The box design is based off the treasure box that was found in tut ankh amoun's tomb The original box had paintings that tells the kings greatest battles, with the box design I wanted to do what ancient Egyptians were doing 7000 years ago is to tell and document their history through imagery & art, I've been researching ancient Egyptian murals & paintings and their design system so I can create my own interpretation of it. In my new body of work I've drawn from archival photos of the revolution to assure accuracy I've created these pieces that multi-layered, deep in hidden messages telling Events & facts that actually happened in the Egyptian uprising in 2011. The reason why I approached this concept- because as an Egyptian artist I always felt like that our rich ancient culture (Art, Design, Architecture) isn't being properly referenced or built upon in contemporary Egypt or the modern day world. I want to change that. I want the work I'm doing to be looked at a couple thousand years from now the same way we're looking at Ancient Egyptian artefacts now.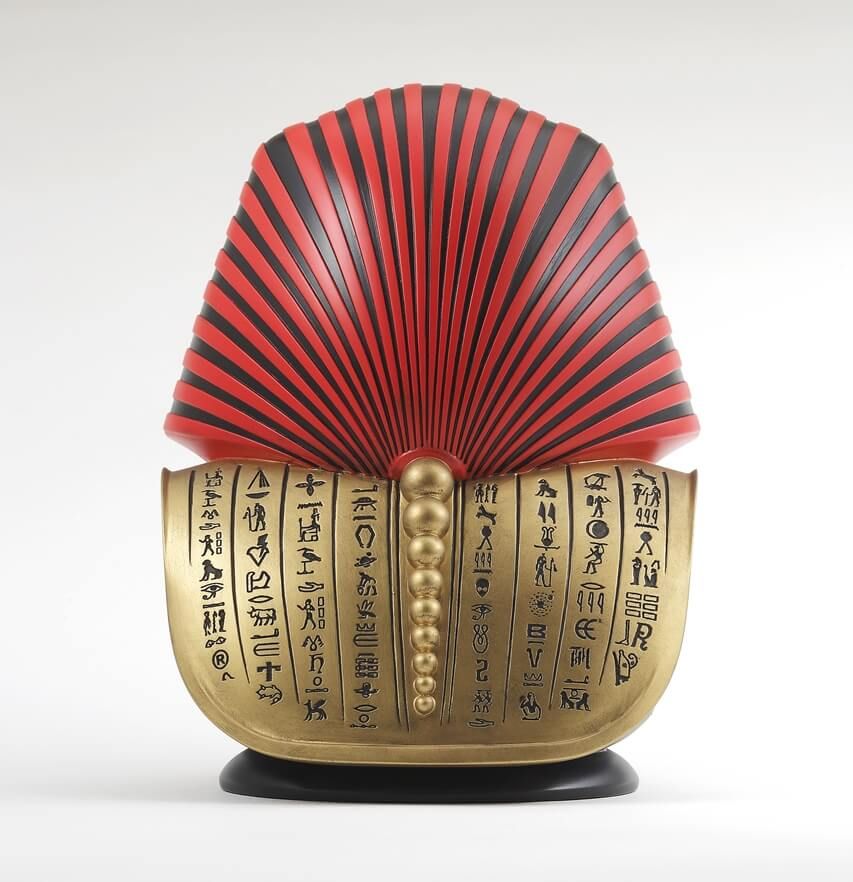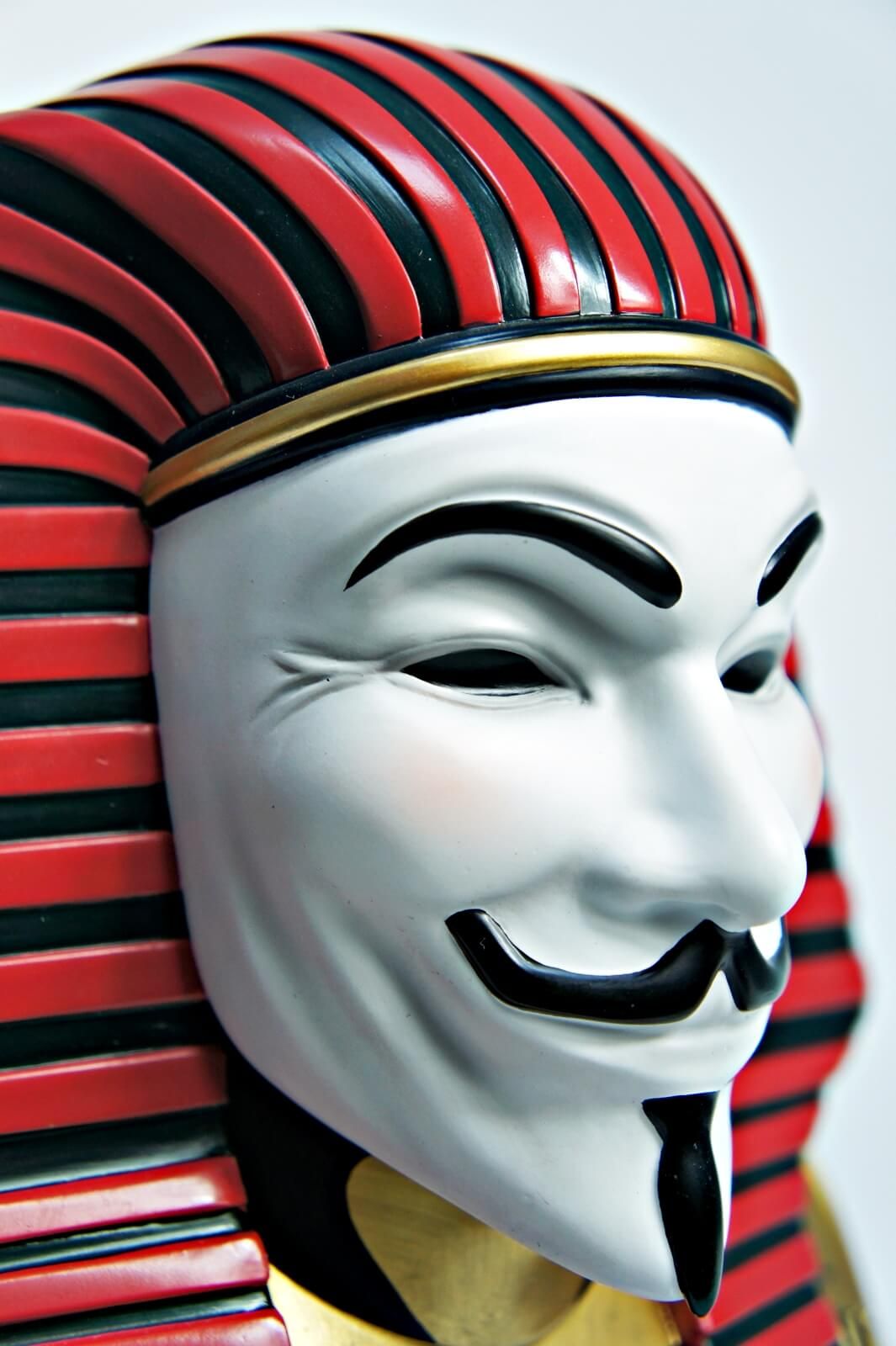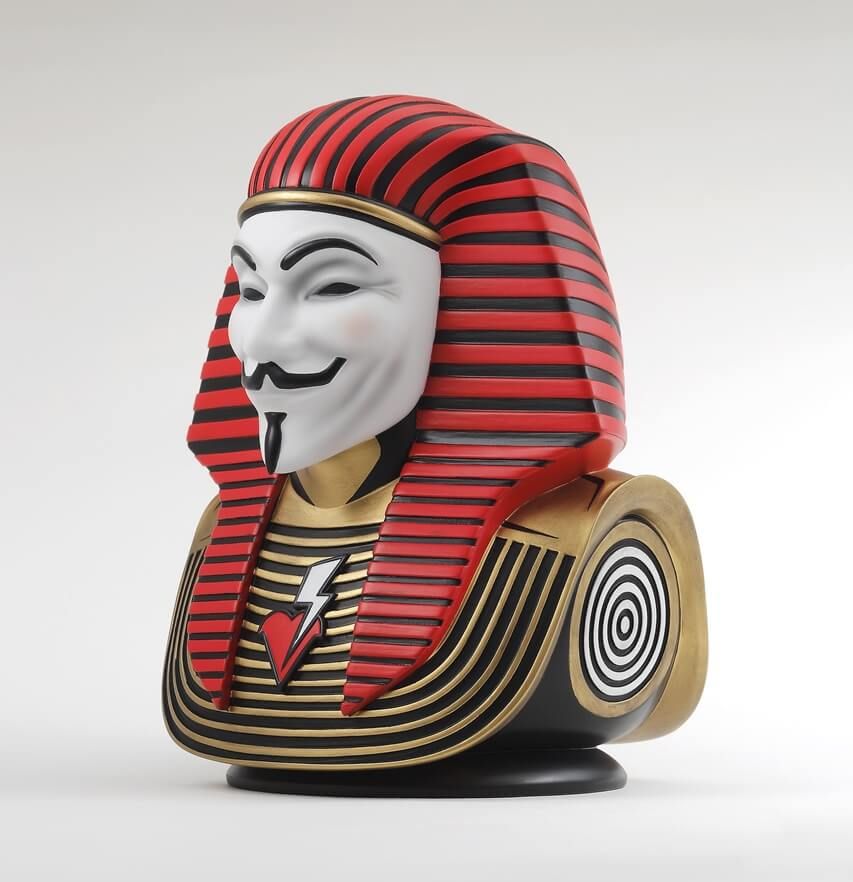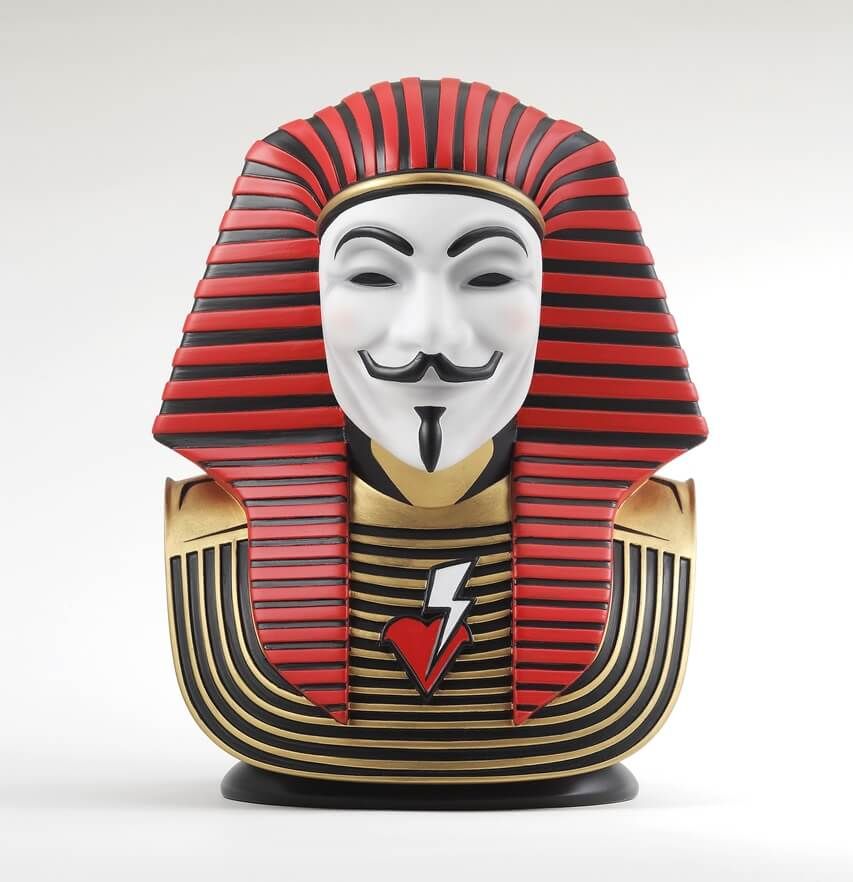 The inferior packaging that comes with it! WOW.

Measuring at a height of 9.5 inches(24 cm), Box dimension is 12.2*11.5*9inch(31*29*23cm), this work of art is made of poly stone and comes complete with a signed and numbered certificate of authenticity by artist, an elegant and handsome hand-made cardboard box.
Limited to only 50 pieces in the world.
VTSS will be taking orders at official website on July 1 on a first-come, first-serve basis. Items are expected to ship around July 27th, 2018.
Release date & time:
July 1, 2018 8AM Los Angeles
11AM New York
11PM Taiwan
4 PM London
5 PM Berlin
12AM (July 2) Tokyo
http://www.vtsstoys.com
Produced by VTSS
Price: $600 USD(FREE WORLDWIDE SHIPPING)
You can get your daily Designer Toy fix from our TTC Mobile App. It's free too! FREE! Download on the iPhone or Android smartphones. Search for "The Toy Chronicle" and all your Designer Toy wishes will come true! Pretty much.
Did we fail to mention IT's FREE.