The foundation has been set in stone and the universe has expanded between Quiccs and Devil Toys! its's been five years since the first collaboration of Quiccs and Devil Toys. To celebrate the five year anniversary, A new product series has been teased early this morning! Devil Toys x Bulletpunk network are excited to announce the 1: 12 Scale Bulletpunk series first off the block will be QUICCS TEQ63 go into the 1/12 scale making it far easier for toy photographers to take some stunning shot in the outdoors! and obviously a winner for collectors who missed out on the 1/6 versions. Possibly the best 6-inches of new awesomeness that your Mrs would approve as it's not soft.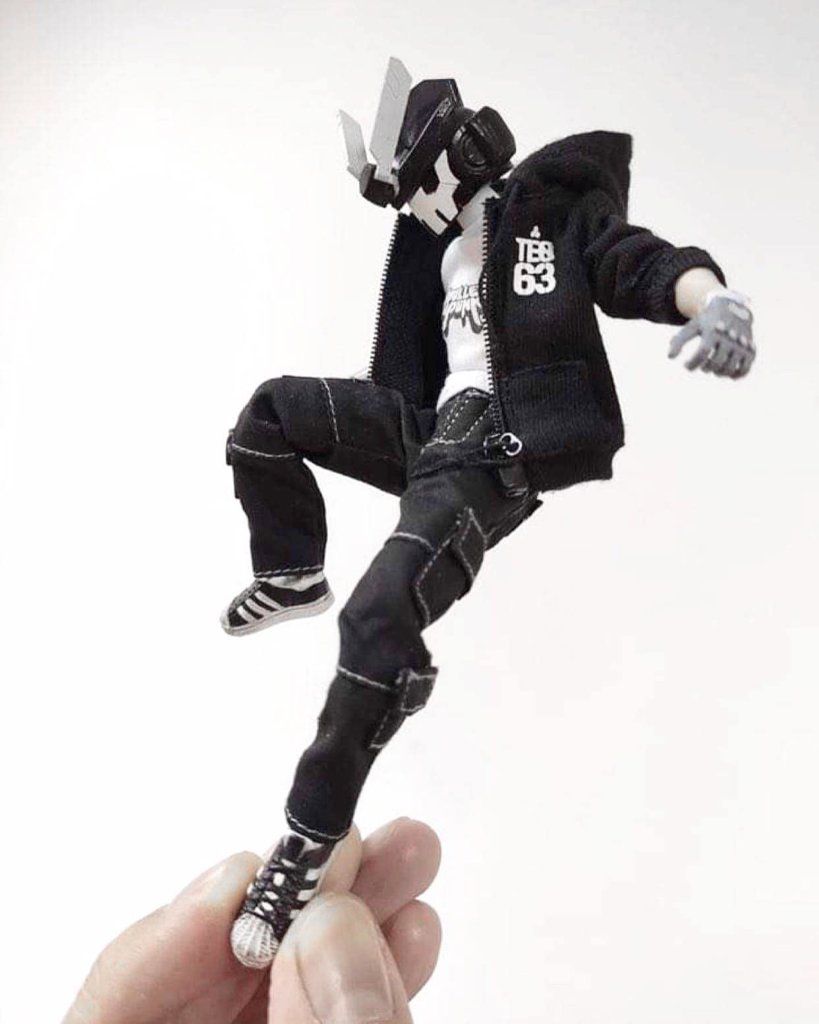 No firm release date but expect more teasers and release date soon. We are predicting chkdsk will join the 1/12 scale Bulletpunk series.
More high end designer action figures hit up.deviltoys.com.hk/store.
Quiccs Social Media
Facebook: https://www.facebook.com/quiccs
Instagram: https://twitter.com/quikijiki
Twitter: https://twitter.com/quikijiki
You can get your daily Designer Toy fix from our TTC Mobile App. It's free too! FREE! Download on the iPhone or Android smartphones. Search for "The Toy Chronicle" and all your Designer Toy wishes will come true! Pretty much.
Did we fail to mention IT's FREE.