Oooooh they're are coming back! Tengyu and Hannya by Nomiwa x Unbox Industries take a turn for a more darker release compared to the OG release back in March 2017. These black versions were teased at SSF 2017 and WonderFest Summer. Today we get a closer look at the new colourway of Tengyu and Hannya as the Sponge Bob and Patrick mixed in with Japanese style is a godsend and the sinister look has our fingers glued onto the F5 already.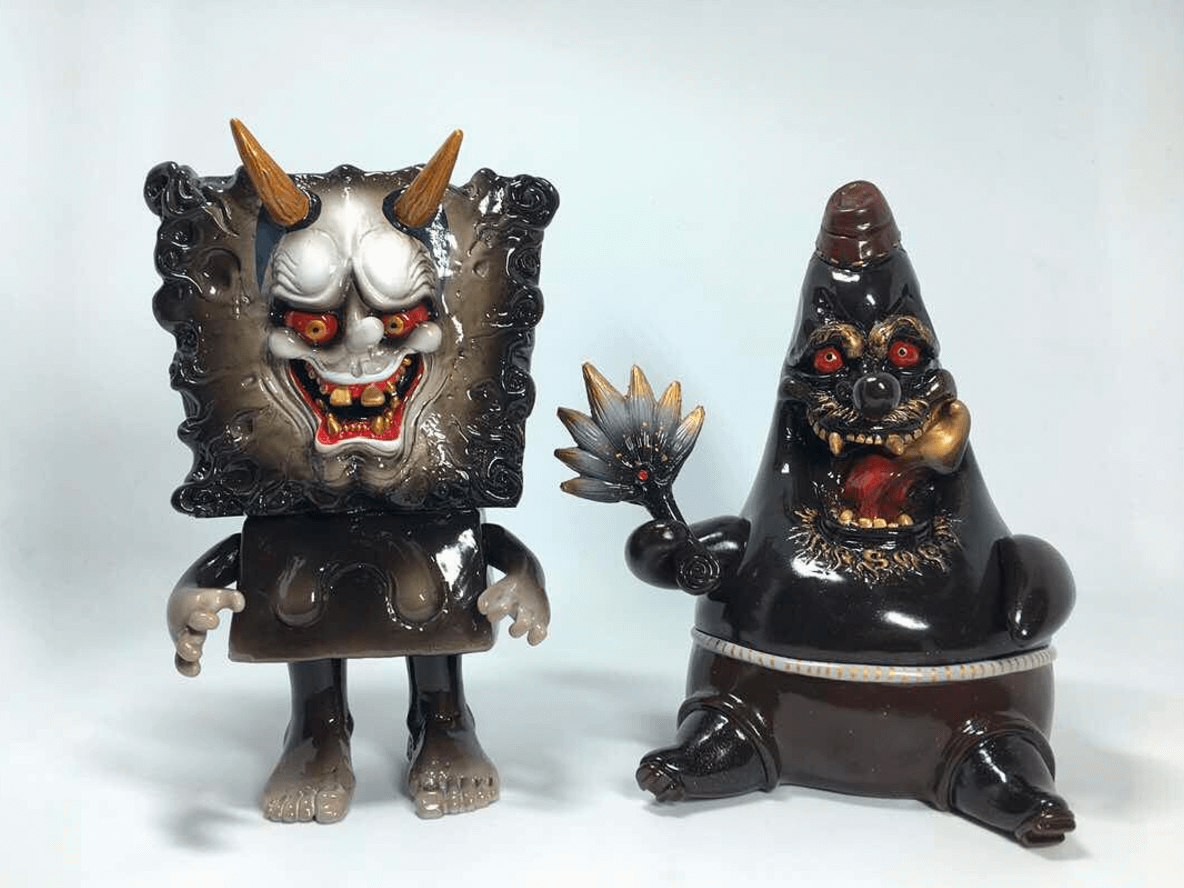 Unbox continue their creative relationship with Nomiwa and are proud to present the debut of Hannya and Tengu!

Nomiwa's latest designs are a melting pot of traditional Japanese folklore and iconic pop culture characterization that result in a pair of striking figures that exude both menace and humour.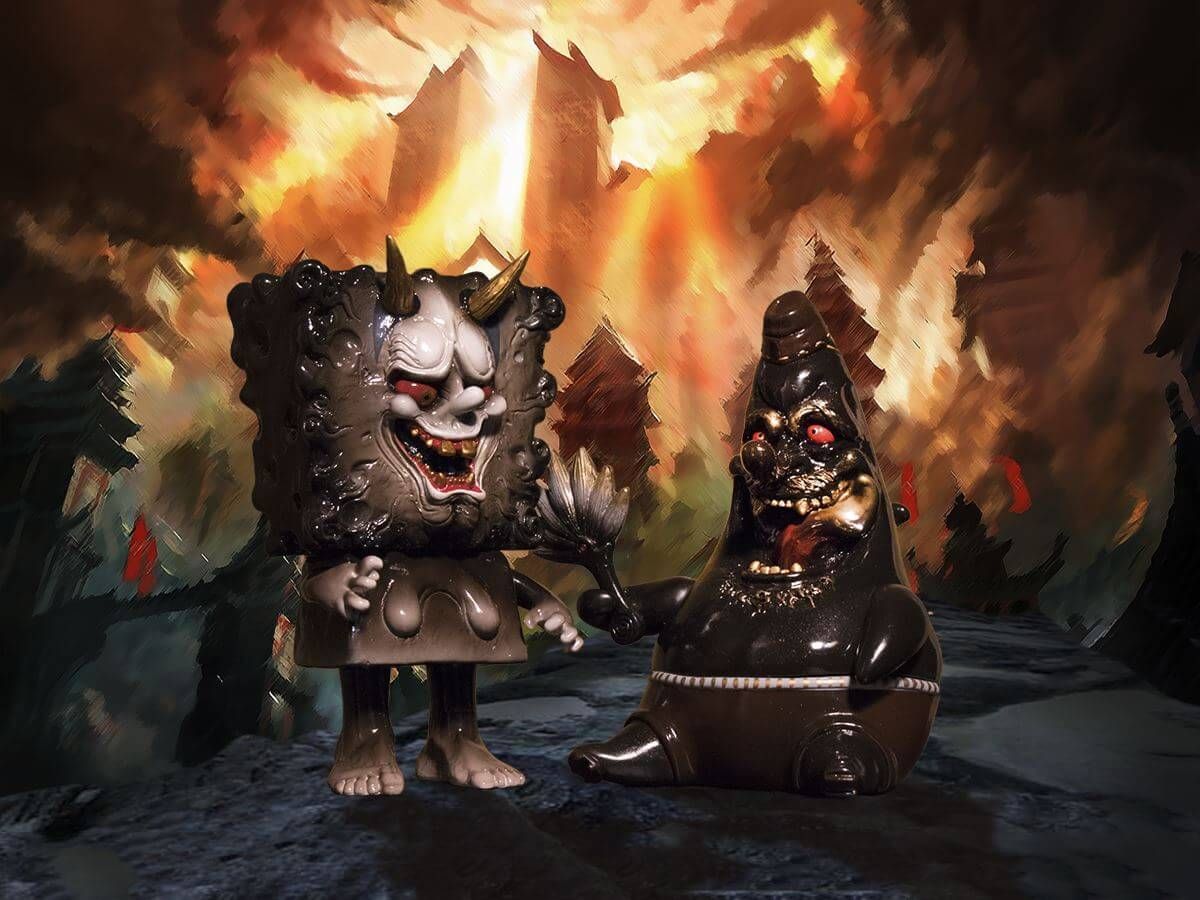 Right now no firm release date but stay tuned for further updates.
http://store.unboxindustries.info/ for more vinyl goodness!
The header card is a gorgeous artwork itself!
Check out Nomiwa illustrations of Tengyu and Hannya, FREAKING DOPE.
TENGU & HANNYA BY NOMIWA
HEIGHT: Approx 6? / 15cm
ARTICULATION: TWO POINTS
ACCESSORY (TENGU): FAN
MATERIALS: PAINTED SOFT VINYL
PACKAGING: HEADER CARD AND POLYBAG
Behind the scenes at Unbox Industries HQ and you will see some prototypes.

Find Nomiwa on Instagram